Photos du comté de Clare
Le comté de Clare est connu pour un magnifique paysage (falaises de Moher, Spanish Point, le Burren, etc ..), pour son histoire de musique traditionnelle, et pour son patrimoine préhistorique, encore visible aujourd'hui sous la forme de dolmen anciens et tombes mégalithiques (Dolmen de Poulnabrone par exemple dans le Burren).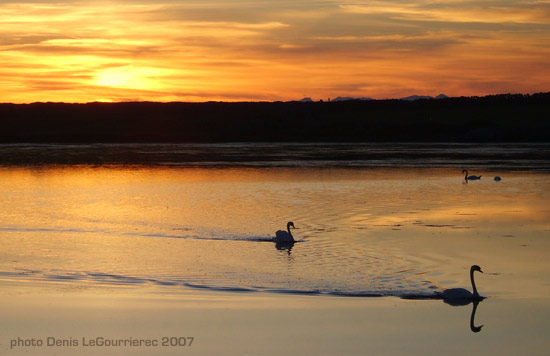 Swans in the sunset near Finnavara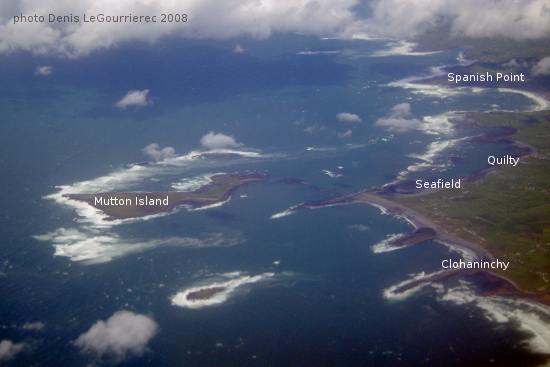 The coast of Co. Clare from the plane (more views from the sky)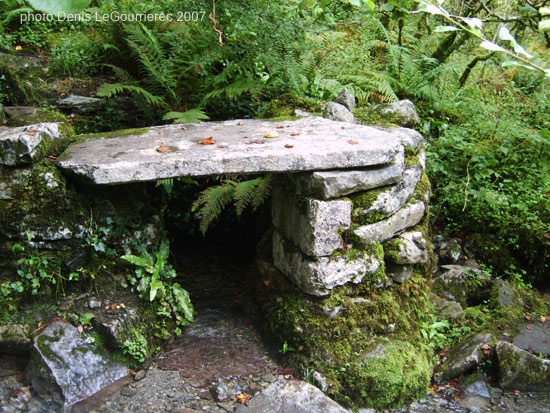 Saint Coleman (or Colman) holly well (under Eagle Rock).
There are also many such holy springs in Brittany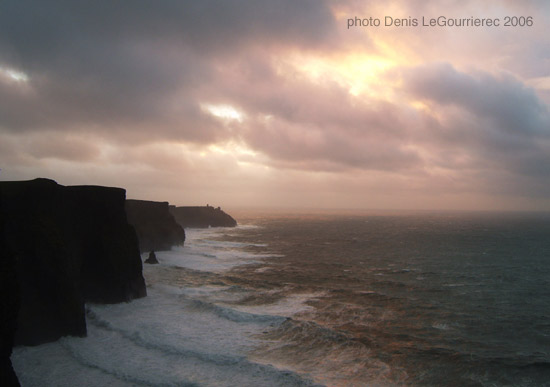 Cliffs of Moher at sunset during a storm (more photos of sunset)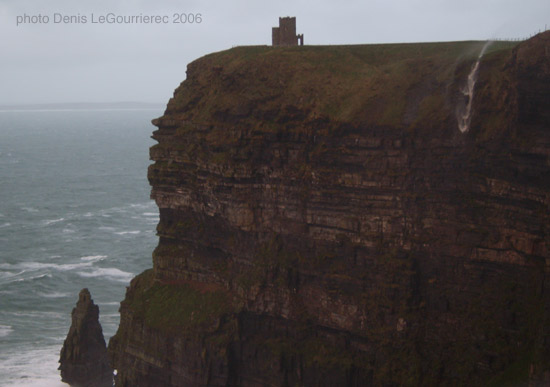 Cliff of Moher on a stormy day. The wind was so strong,
that the water streaming down the cliff was blown back up in the air (top right)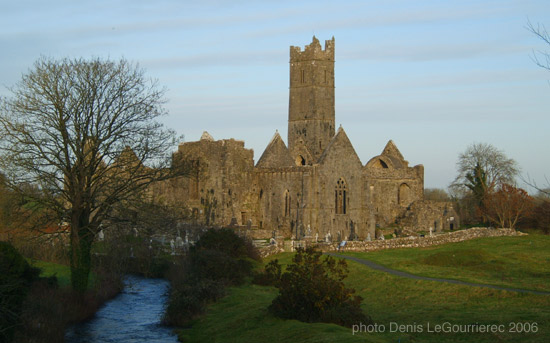 Quin (Cuinche) Abbey - a bit east from Ennis

Panorama of the Burren (more panoramas)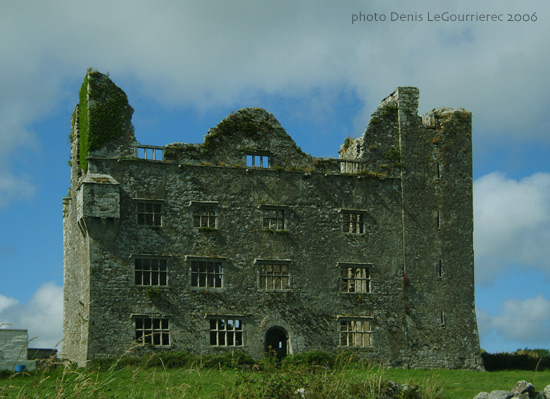 Leamaneh Castle
(see more castles pictures)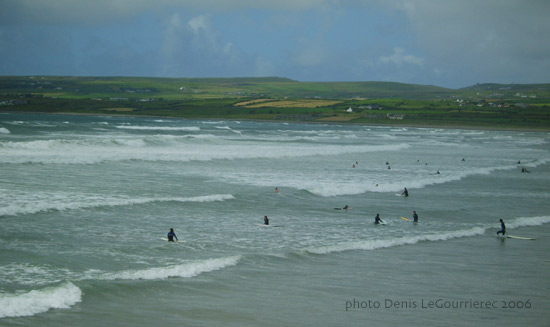 Lahinch : it was very windy so the waves were great !!
View from Spanish Point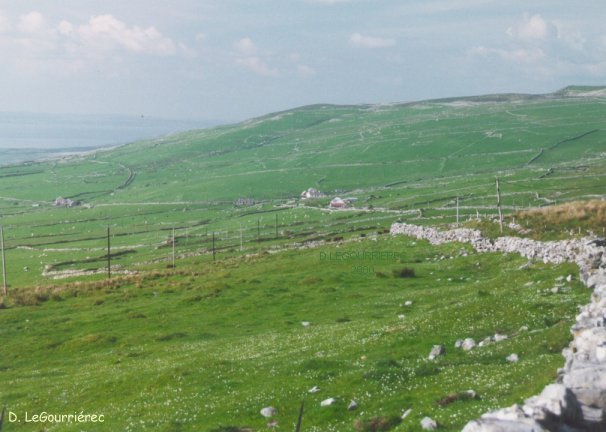 Co. Clare scenery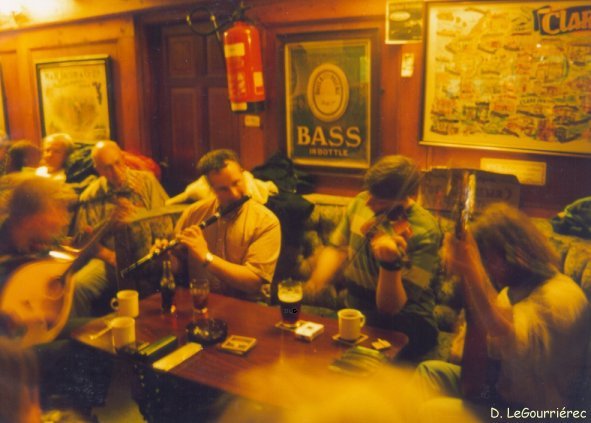 Irish music sample :
(extract from Celtic Breeze, not an actual recording from the pub)
Pub in Doolin