Photos from California
The name California was first applied to the island of California at what is now the southern tip of Baja California by a Spanish expedition in 1533. Spanish missionaries began setting up missions along the coast and later trappers and settlers from the U.S. and Canada began to arrive in the region. California is an amazingly diverse land, that's got it all : deserts, giant trees, high mountains, waterfalls, the most cosmopolitan city of the US, a beautiful coastlines and much more.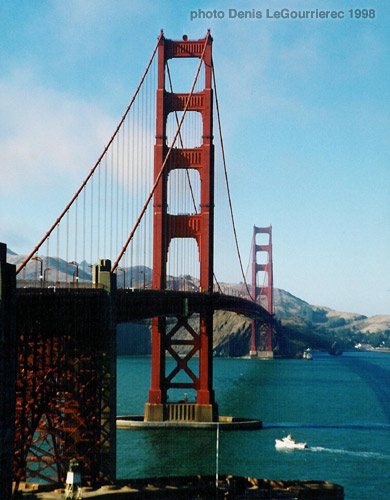 San Francisco : the Golden Gate bridge (more bridges photos)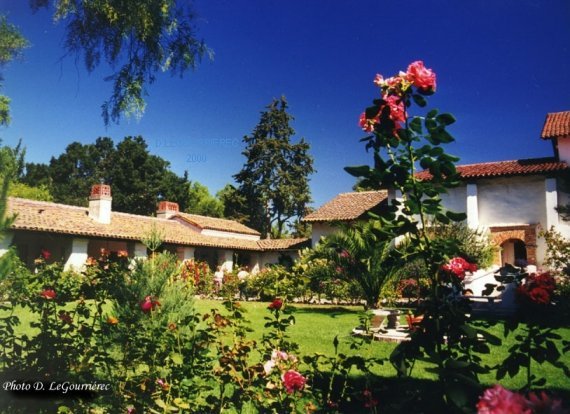 Mission San Juan Bautista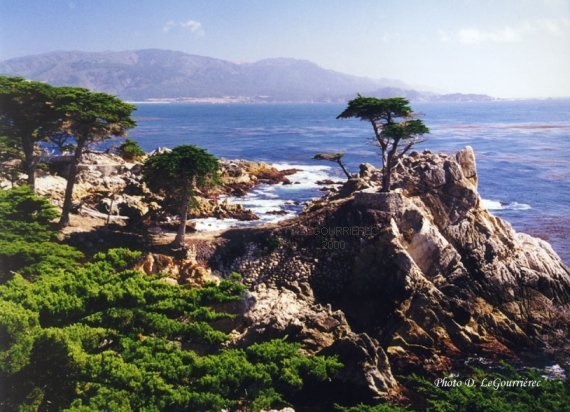 Lone Cypress on the coast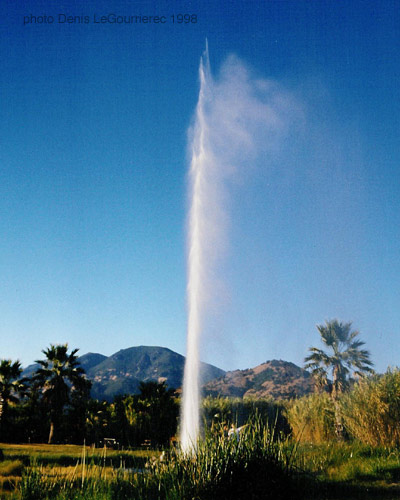 the "Old Faithful" geyser near Calistoga, Napa valley
It erupts approximately every 20-30 minutes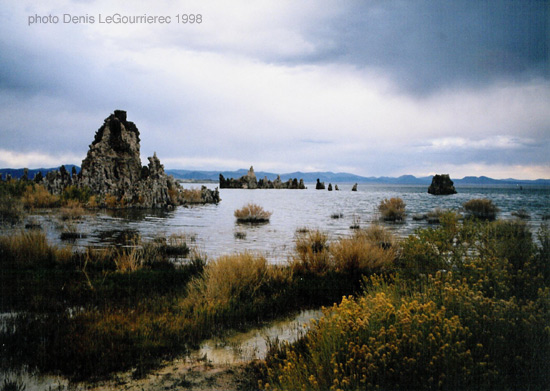 Mono lake : rock formations became visible as the water level dropped.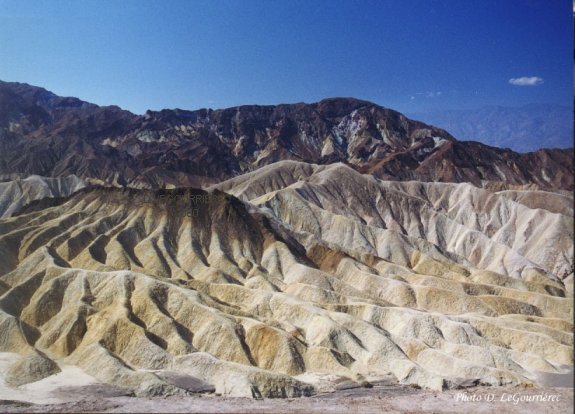 Death Valley : mud hills at Zabrisky point
(more deserts)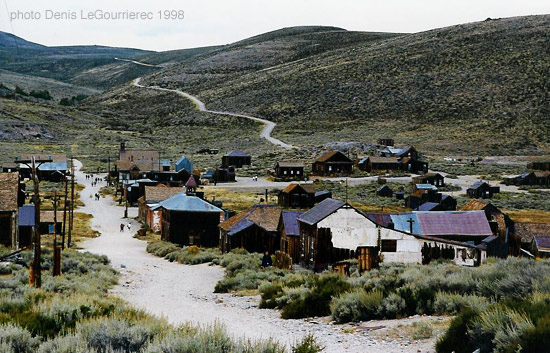 Bodie Ghost town, a former wild-west village in a state of frozen ruin.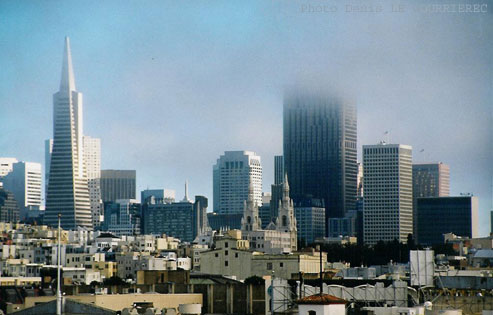 San Francisco sky-scrapers in the fog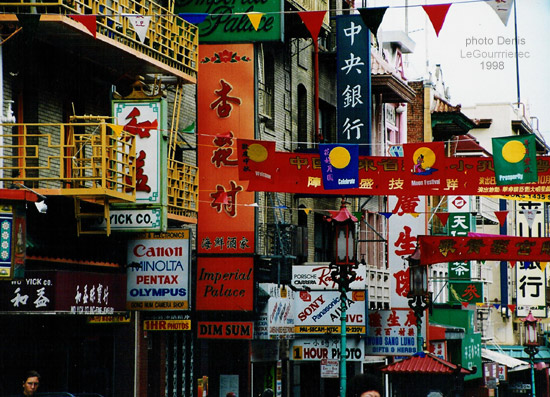 San Francisco : a confusion of signs in Chinatown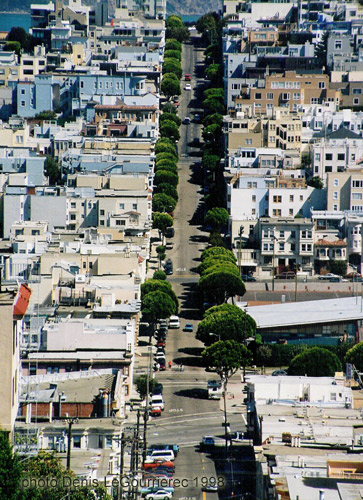 San Francisco street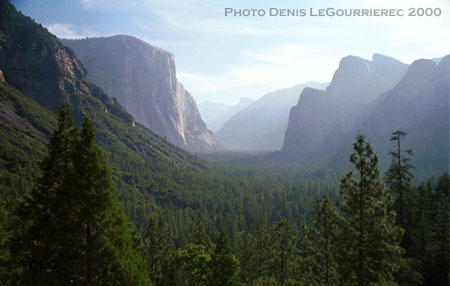 "tunnel view" - Yosemite National Park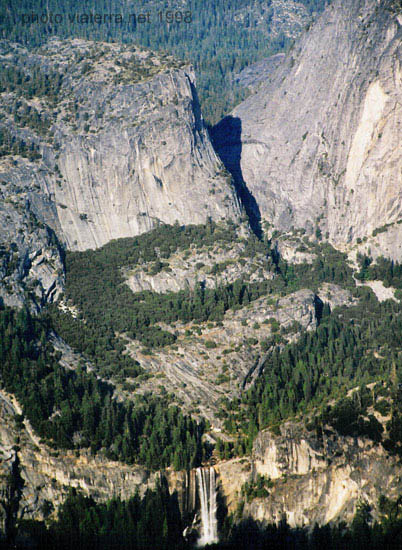 Yosemite National Park : waterfall, pine trees and granite cliffs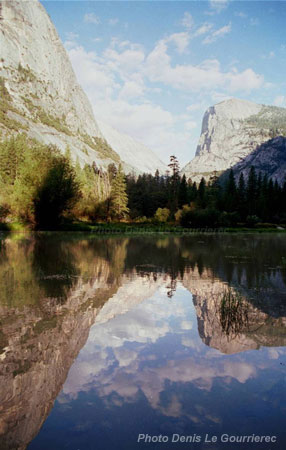 Mirror Lake, Yosemite Nat. Park
(more reflections photos)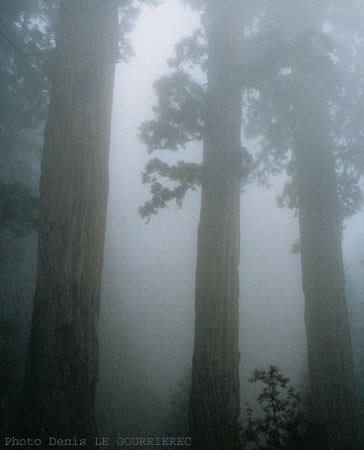 Sequoia Nat.Park in the mountain mist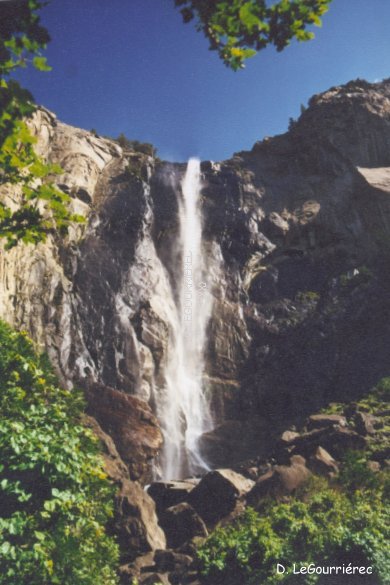 Waterfall in Yosemite Nat. Park
(more waterfalls)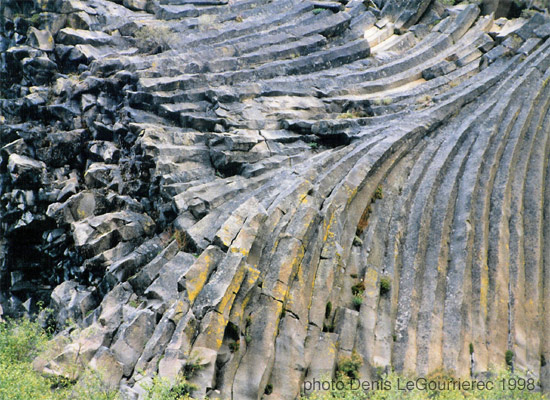 Basalt columns of the "Devils Postpiles"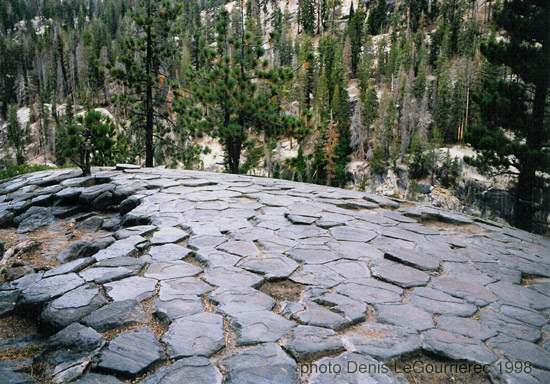 Devils Postpiles : the top of the columns clearly shows their hexagonal shape
(I saw more such basalt columns in Armenia)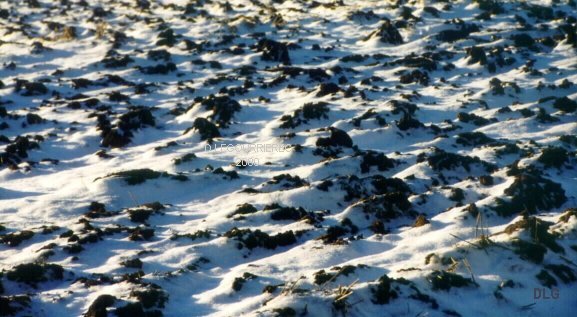 A comparison between a scorching hot place and a freezing one ...
Salt deposits in Death Valley and a snow covered field winter in Sweden