Photos from Slovakia (Bratislava, 1997)
The city was long known by the German name Pressburg and was renamed in 1919 as Bratislava. Over its history, it has been strongly influenced by people of different nations and religions, namely by Austrians, Czechs, Germans, Hungarians, Slovaks, and Jews.

See also : photos from 2001.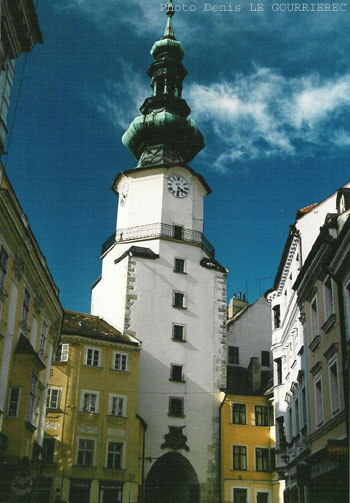 Bratislava old town : Michael's Gate (Michalská brána)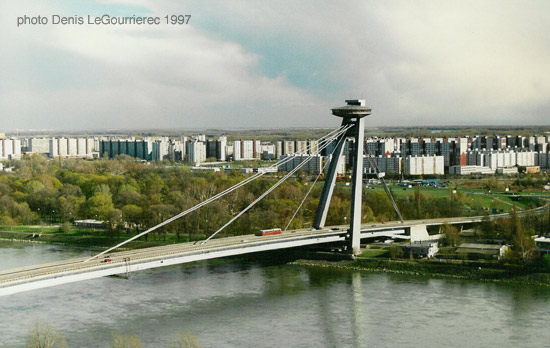 Bratislava "residential estate" of Petržalka
and bridge (Nový Most) over the Danube (Dunaj in Slovak)