Photos from Brittany : Brocéliande
Brocéliande is a forested area commonly associated with Paimpont forest and its surroundings. This land is rich in Neolithic sites named after the legend of King Arthur (eg Hotié de Viviane). There are also wild moors and steep, wooded valleys. Landscapes and legends contribute to giving this part of Brittany a mystical feeling.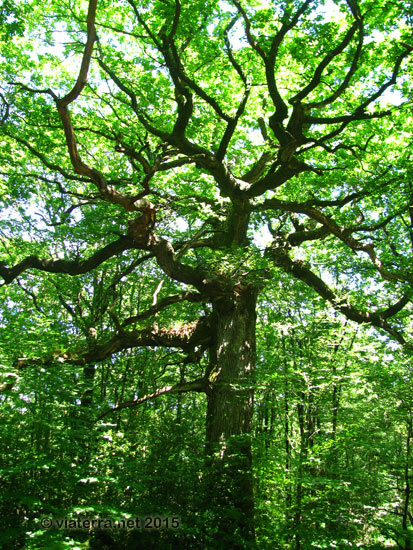 Le chêne du Hindré, un des arbres remarquables de Brocéliande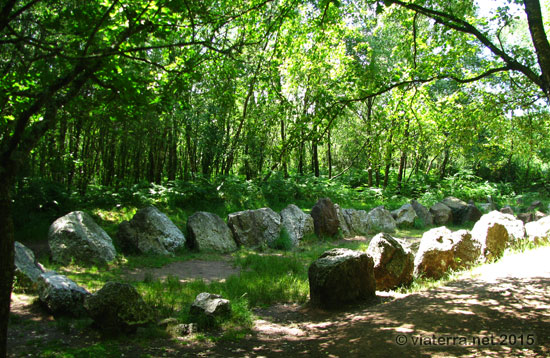 Le Jardin Aux Moines (d'après la légende, des moines trop festifs auraient été
pétrifiés par St Méen pour ne pas avoir accepté de revenir sur à une vie plus monacale)
(voir d'autre photos de mégalithes, menhirs et autres pierres sacrées)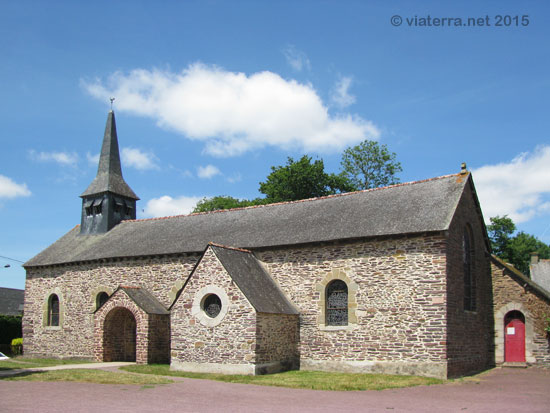 La Chapelle du Graal à Tréhorenteuc, restaurée en 1942 par l'Abbé Gillard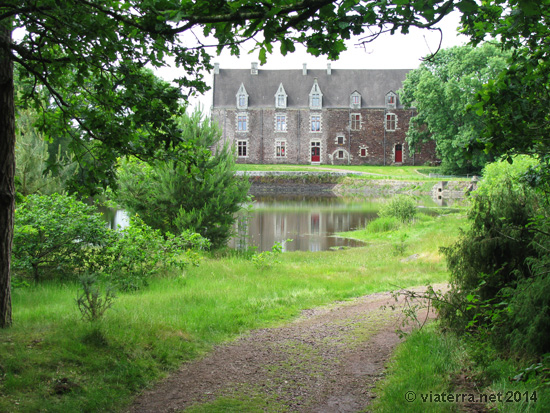 Le château de Comper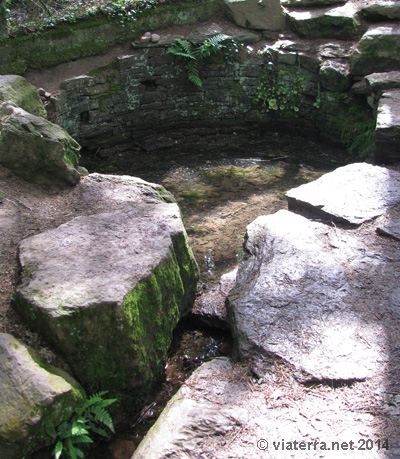 Fontaine de Jouvence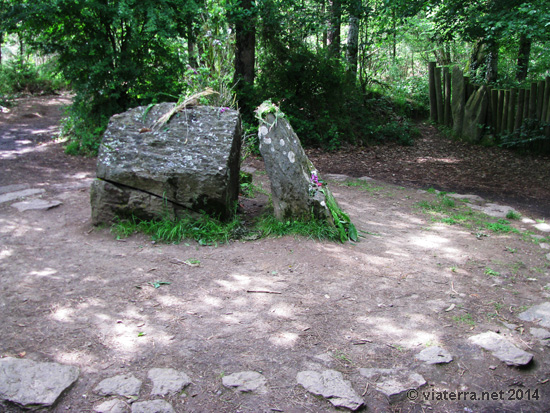 Le tombeau de Merlin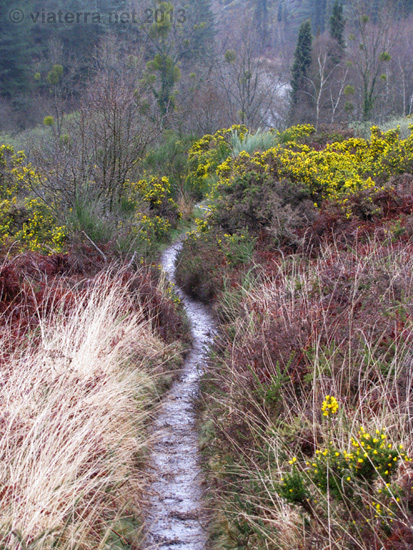 Chemin dans la lande vers le Vallon de la Chambre aux Loups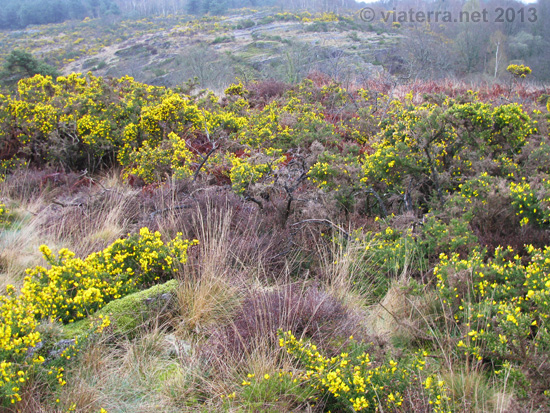 Paysage de lande en fleur près du Vallon de la Chambre aux Loups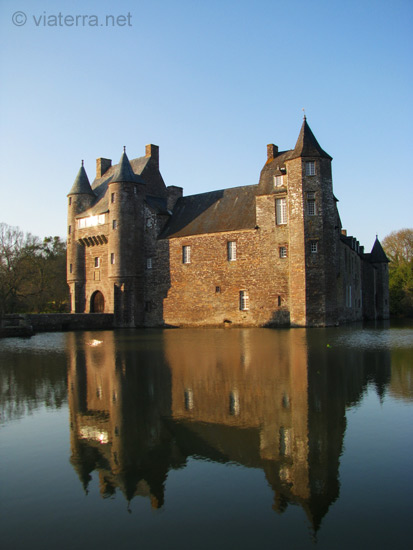 Le château de Trécesson (XVè siècle) près de la forêt de Brocéliande (voir autres châteaux bretons)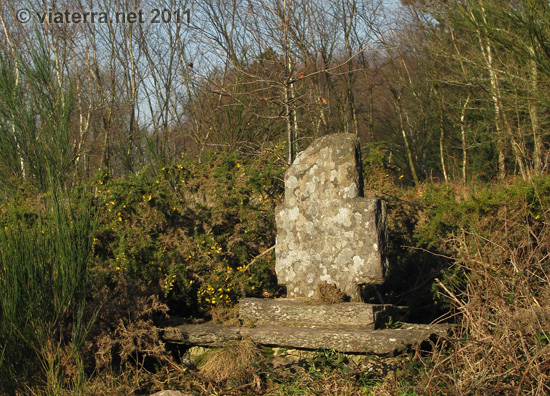 La Croix Lucas marque l'emplacement du combat qui opposa Gurwan (prince breton du 9ème siècle) et Pascweten (comte de Vannes), pour obtenir le royaume de Bretagne après l'assassinat du roi Salomon.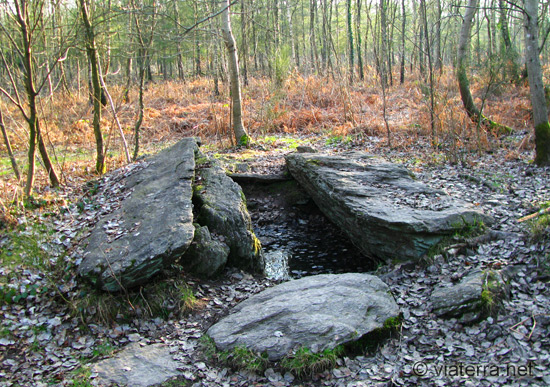 Le Tombeau du Géant à Brocéliande. Ce serait une sépulture de l'age de bronze,
construite à partir de menhirs d'un petit alignement du Néolithique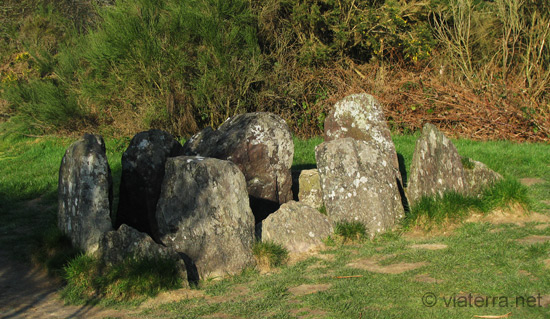 L'Hôtié (maison) de la fée Viviane à Brocéliande
(c'est en fait une sépulture et non une maison, qui a été datée d'environ 2500 ans av. JC)