Photos from Brittany : calvaries
The great calvaries of Brittany are amazing religious works of art that date from the 15th or 16th century, which display biblical scenes delicately scuplted in granit. Calvaries were designed for the iliterate population of the time.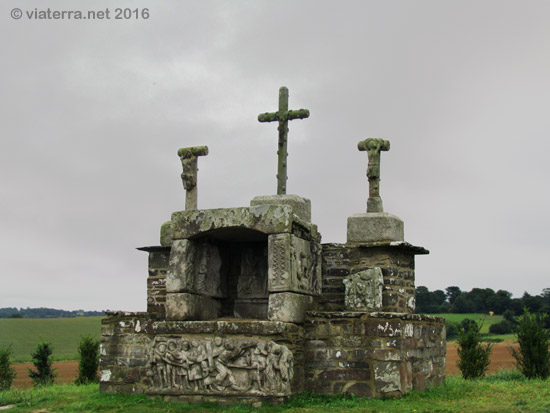 Calvaire de Kerbrendeur près de Saint Hernin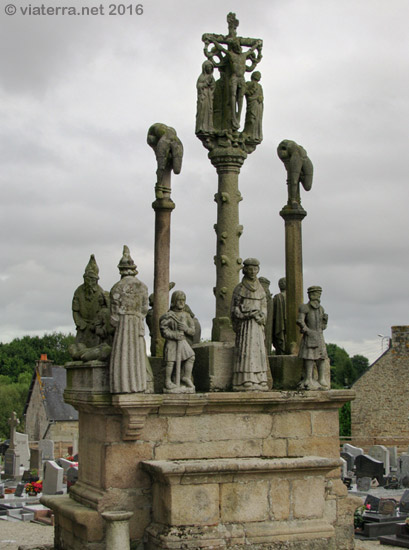 Calvaire de Lanrivain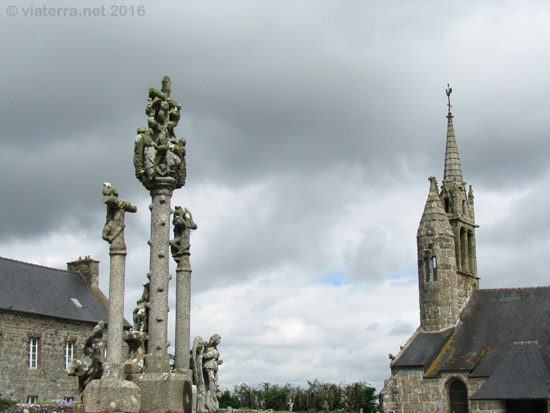 Calvaire de Gurunhuel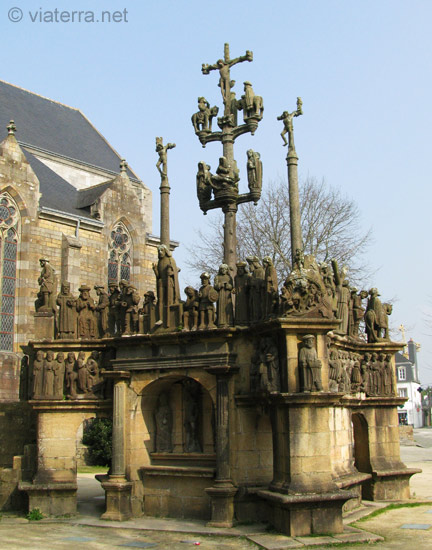 Le Grand Calvaire de Plougastel-Daoulas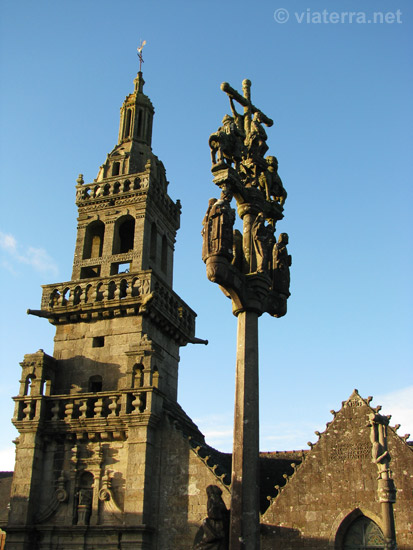 En Plomodiern : la chapelle de Sainte Marie du Menez-Hom (construite entre 1570 et 1773) et le calvaire.
C'est en breton une "Ty ar Werc'hez" : une "Maison de la Vierge".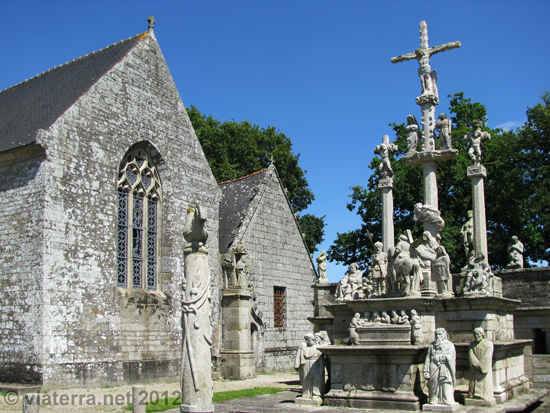 Calvaire de Guéhenno : il a été érigé en 1550, puis détruit par les soldats républicains en 1794 pendant la Terreur et reconstruit en 1873 (les morceaux avaient été conservés par les paroissiens)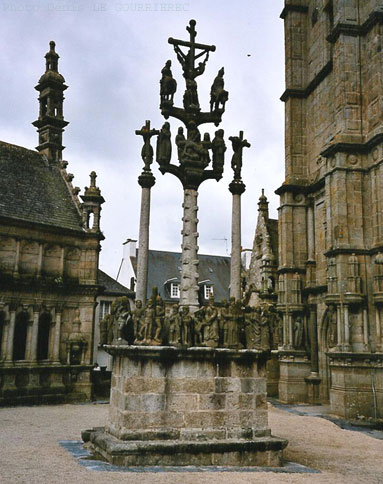 Calvaire de Saint Thégonnec (Léon):
un des derniers calvaires monumentaux construits en Bretagne (1610).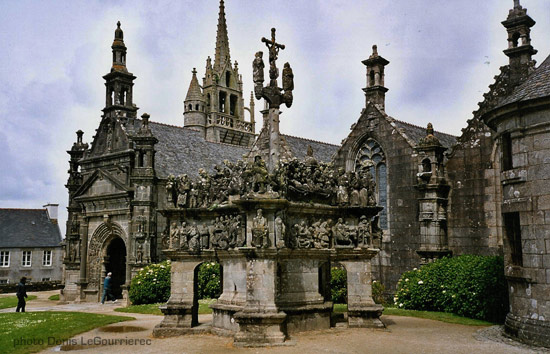 Le calvaire de Guimiliau (Léon) :
Il contient plus de 200 personnages et fut édifié entre 1581 et 1588