Photos from Brittany : canals and waterways
Brittany offers over 600 km of waterways (canals, rivers and estuaries). Every waterway of this network was until the last century a commercial route that connected Brittany's coastline with its agricultural heartland. Nowadays, these waterways and towpaths offer a peaceful way to discover towns and landscapes of Brittany by boat, on foot or by bicycle, away from the traffic.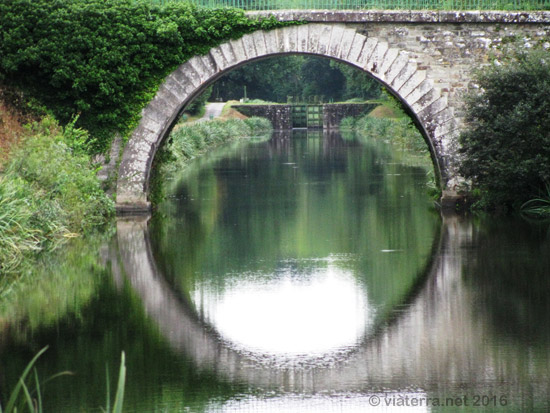 Le canal de Nantes à Brest près de Châteauneuf-Du-Faou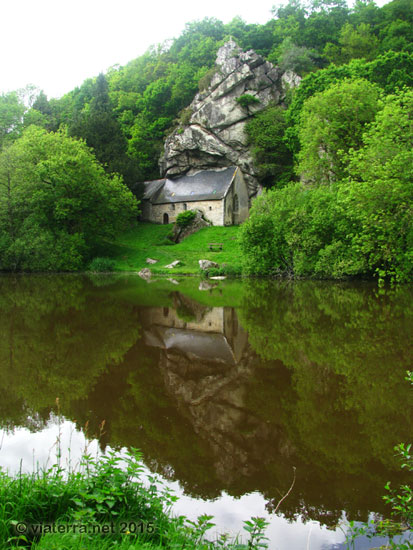 Chapelle de Saint Gildas, à Saint Nicolas des Eaux. St Gildas était un ermite venu d'Irlande
ou de Cornouaille anglaise selon les sources qui est venu vivre sur ces lieux,
aux bords du Blavet au VIè siècle. La chapelle actuelle date de 1837.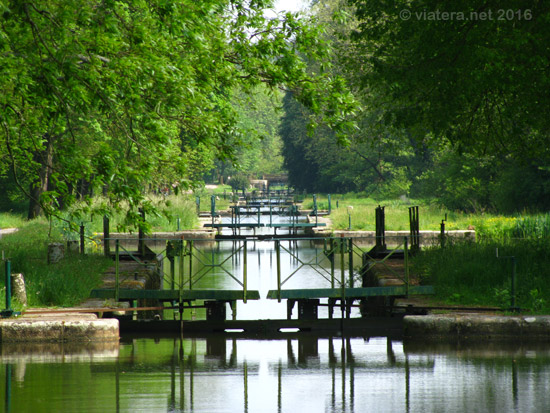 Canal de Nantes à Brest : série d'écluses près de St Gonnery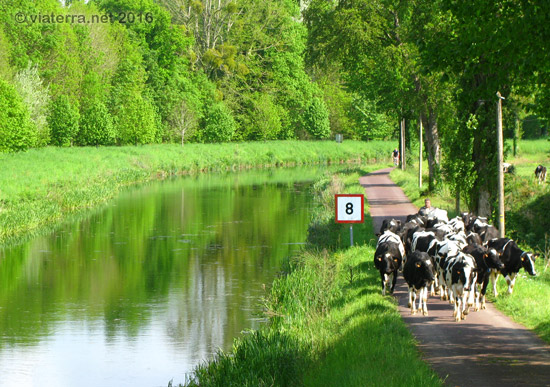 Canal de Nantes à Brest : des vaches s'étaient trompé de chemin ...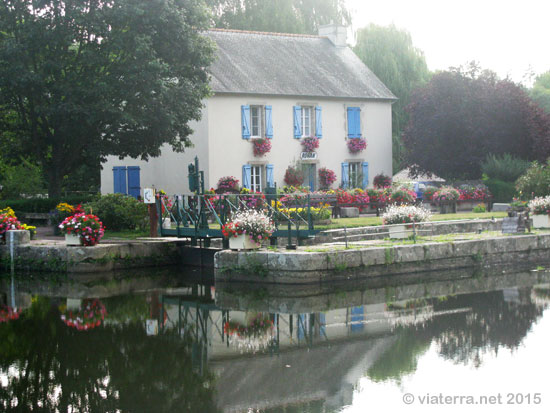 Canal de Nantes à Brest : l'écluse de Rohan et la maison éclusière toute fleurie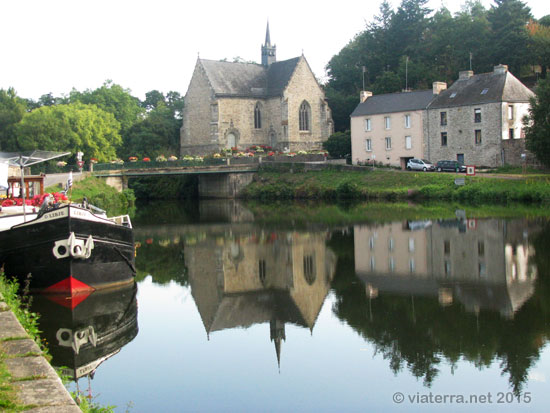 Rohan : la chapelle de Bonne Encontre se reflète dans l'Oust canalisé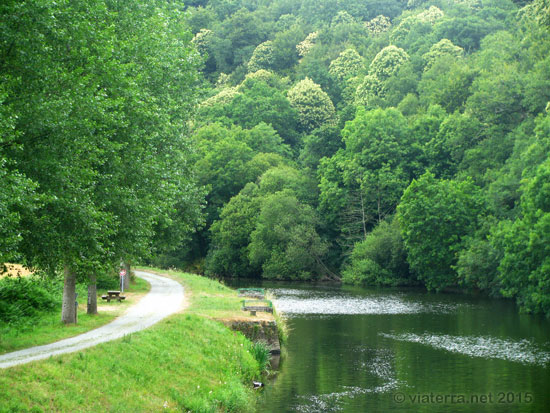 Le canal de Nantes à Brest (l'Aulne) entre Spézet et Châteauneuf-du-Faou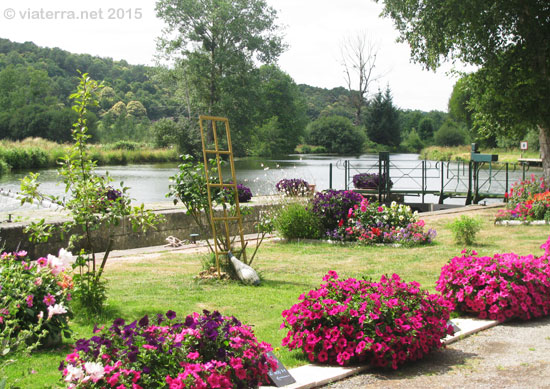 Le canal de Nantes à Brest (l'Oust) près de Guillac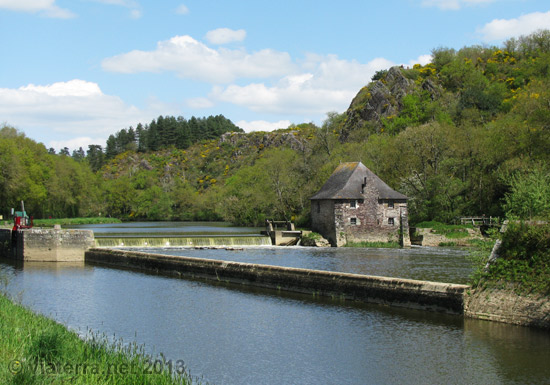 Le moulin du Boël, le long de la Vilaine, fut construit en 1652.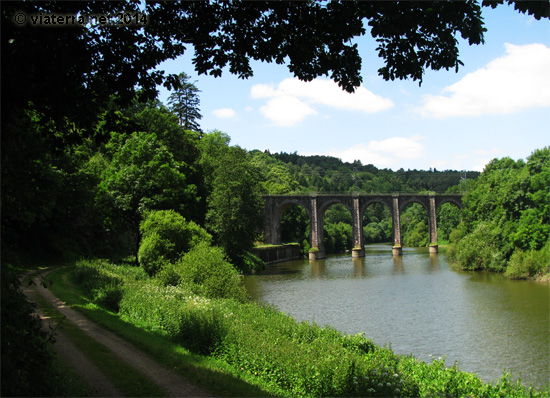 Le viaduc des Corbinières sur la Vilaine (voie ferrée entre Redon et Rennes)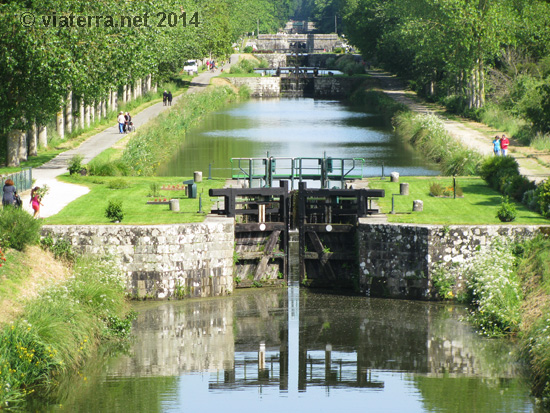 Les 11 écluses le long du canal Ile-Rance près de Hédé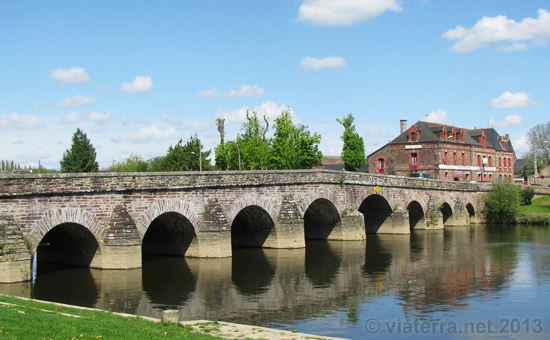 Pont-Réan : ce pont en à 9 arches, en schiste, date de la Gaule romaine,
mais fut reconstruit entre 1753 à 1767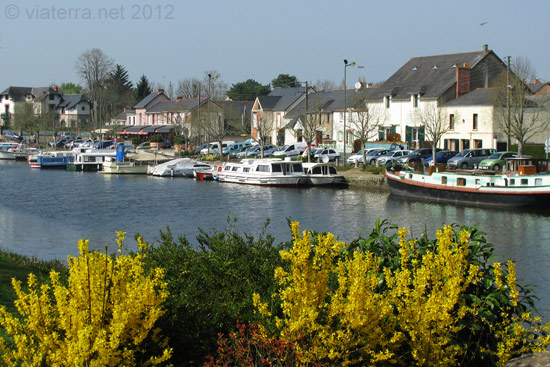 Le port de Blain sur le Canal de Nantes à Brest

Chevaux le long du Canal de Nantes à Brest près de Blain (l'Isac)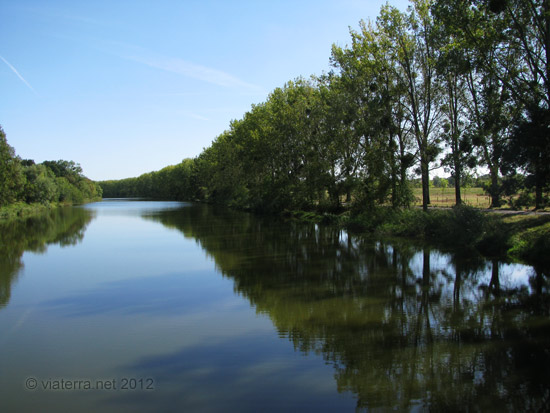 Le canal de la Martinière (Pays de Retz), parallèle à la Loire, fut ouvert en 1892 et
assurait le transport de marchandise vers Nantes avant que la Loire ne devienne navigable.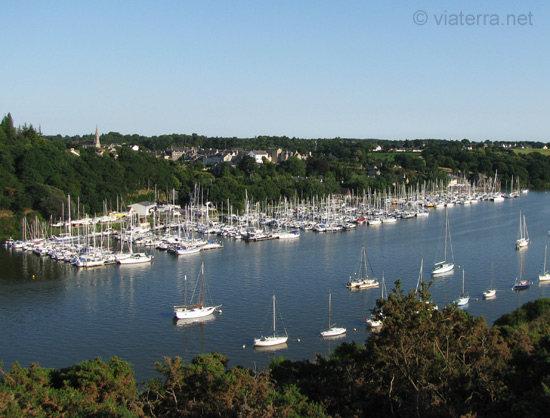 Le port de La Roche Bernard sur la Vilaine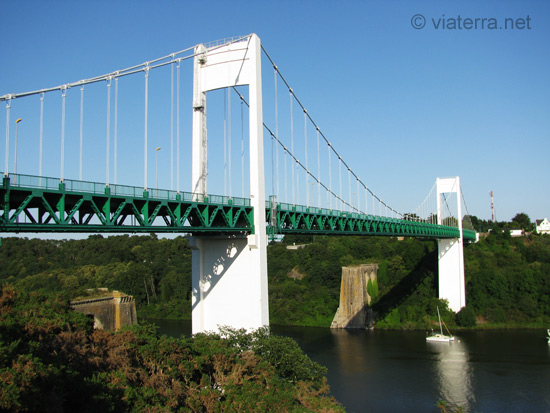 Le pont de La Roche Bernard sur la Vilaine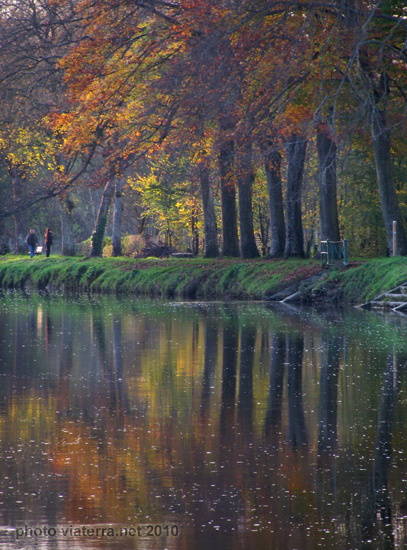 Reflets d'automne sur le canal de Nantes à Brest (l'Oust) à Josselin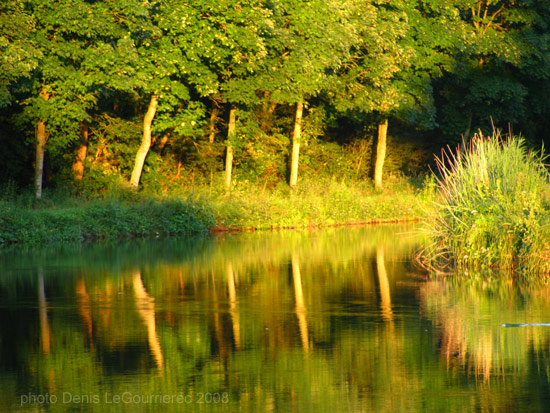 Reflections in the evening light along the Ile-Rance canal near Betton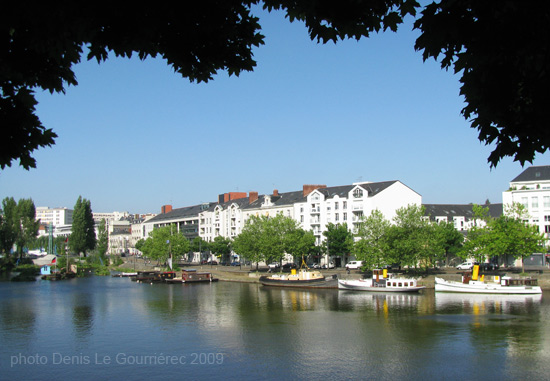 Quai de Versailles sur l'Erdre (Nantes)