Photos from Brittany (Cap Sizun)
The Cap Sizun is the western end of Cornouaille, in Brittany. The coast north of Cape Sizun consists of a succession of wild cliffs, headlands and hidden coves. On the south coast there are large white sand beaches and fishing ports such as that of Audierne. The Cap Sizun finishes in the Atlantic Ocean on the Pointe du Raz and Pointe du Van. A footpath runs along the whole coast.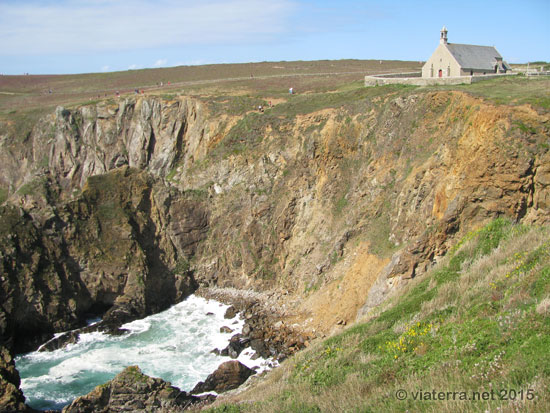 La chapelle Saint They domine la falaise de la pointe du Van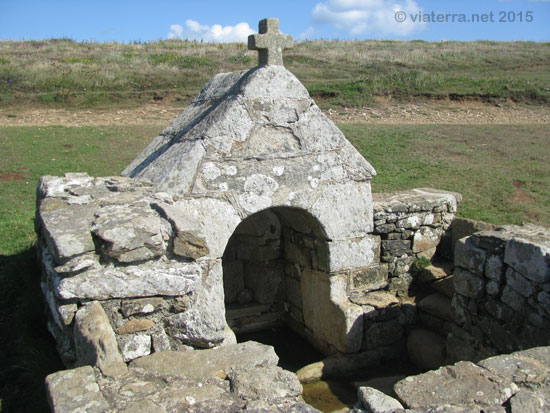 Fontaine Saint They, près de la chapelle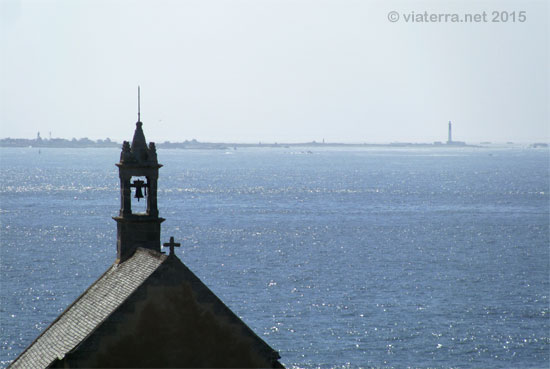 L'Ile de Sein se devine à l'horizon, derrière la Chapelle St They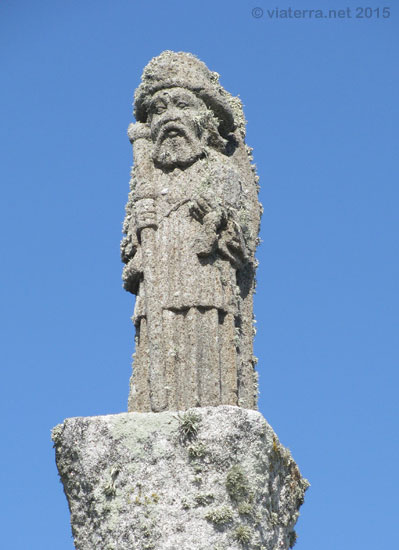 Statue de Saint They à la Pointe du Van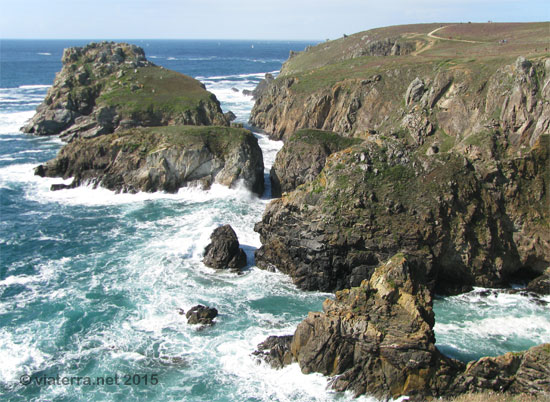 Vagues et falaises à la Pointe du Van ...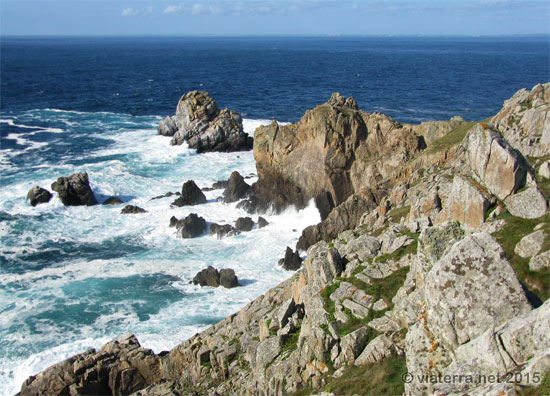 ... et à la Pointe du Van : falaises et vagues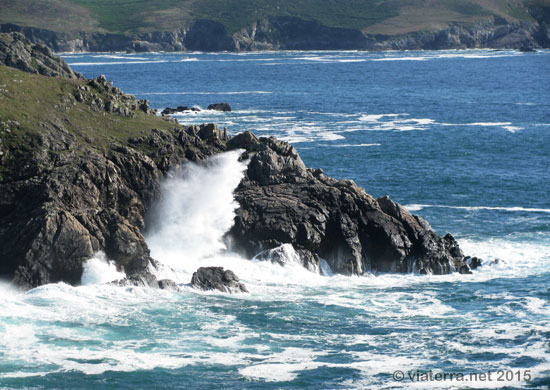 Pointe du Van : ça bouge bien même par temps calme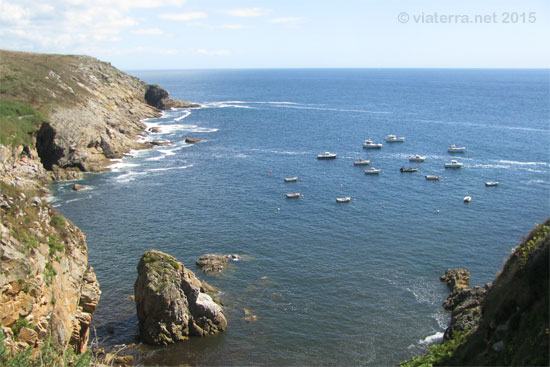 Le site de Feunteun Aod ou le gouvernement français voulait construire
une centrale nucléaire en 1978, ce qui ne s'est heureusement jamais concrétisé
grâce à la determination de la population locale.
Eglise Saint Julien en Poulgoazec, face à Audierne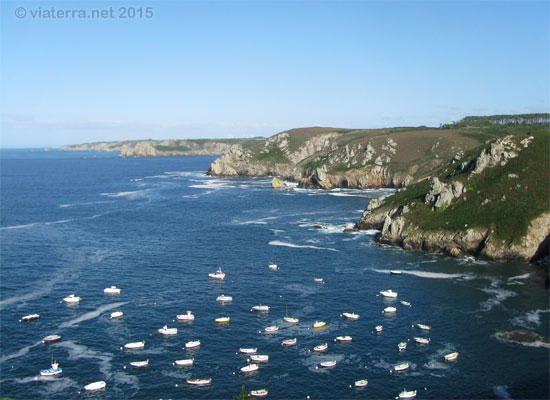 Le petit port en contrebas de la Pointe de Brézellec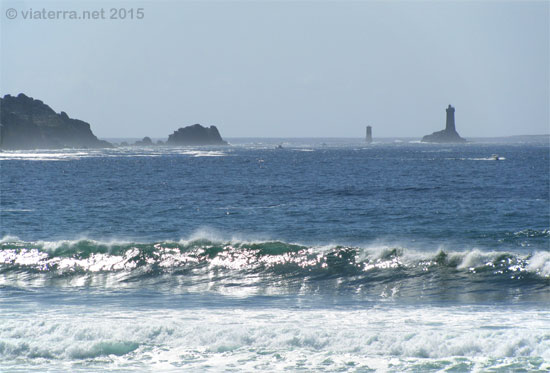 La pointe du Raz vue depuis la pointe du Van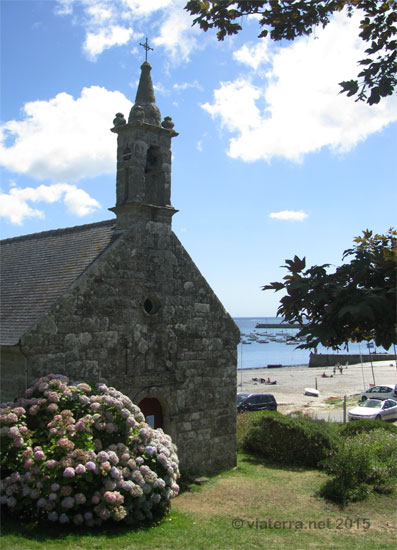 La Chapelle Sainte Evette (en Esquibien)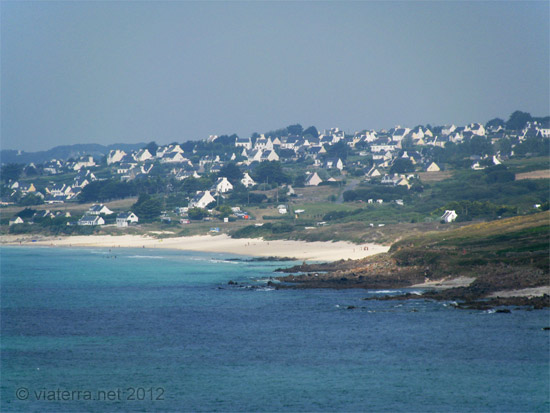 Plage et maisons côtières en Plouhinec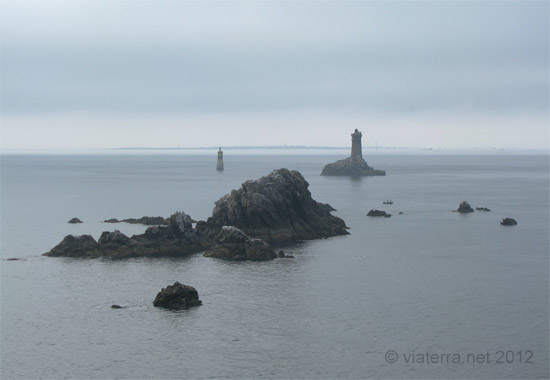 Rochers et phare de la Vielle à pointe du Raz (Beg ar Raz en Breton)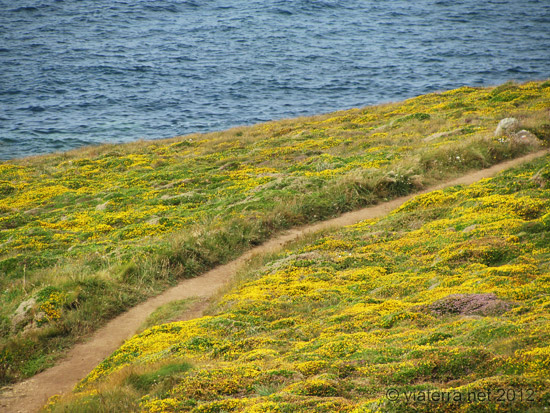 Sentier côtier à travers la lande en fleur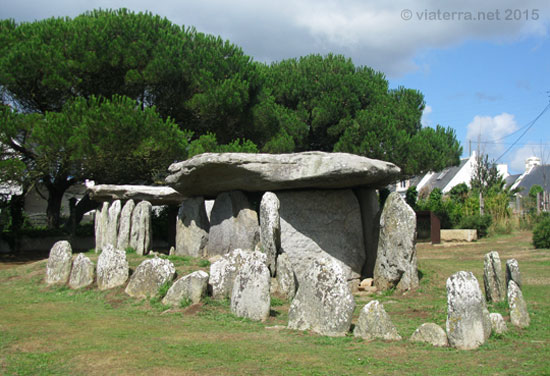 Allée couverte de Menez Korriged (voir autres photos de pierres sacrées)
Le port d'Audierne

Panorama des falaises le long de la côte Nord du cap Sizun, aux alentours de Penharn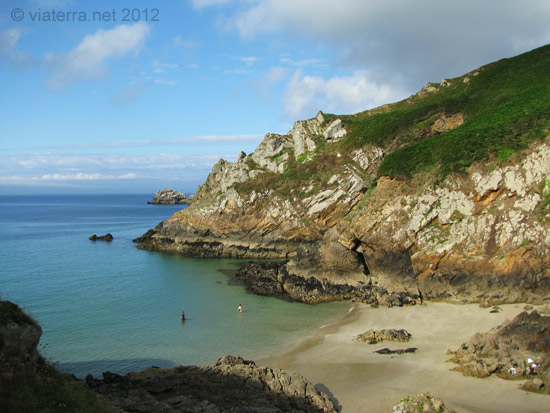 Crique de Penharn : sable blanc et eaux turquoises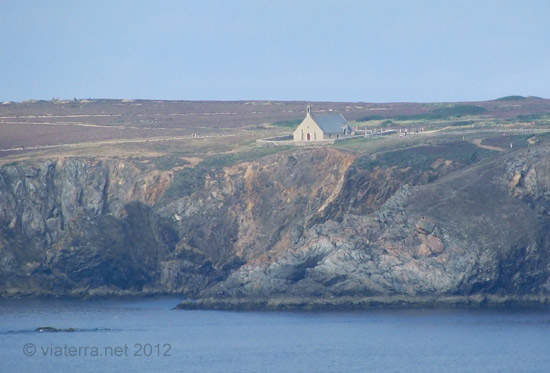 La Chapelle Saint They sur la Pointe du Van, vue depuis la Pointe du Raz