Photos from Brittany : the holy springs
Springs were sacred to the Celts. The christianized Bretons kept this sacred aspect: they attributed to the fountains a patron saint. Some are saints venerated in Christendom as a whole, others are monks and holy men who came in the sixth and seventh century from Wales, Cornwall and Ireland. From the seventeenth century, charming little buildings were built above the spring. These buildings are shaped like small chapels and shelter a statue of the patron saint. Legends and miraculous healing powers are sometimes associated with some fountains.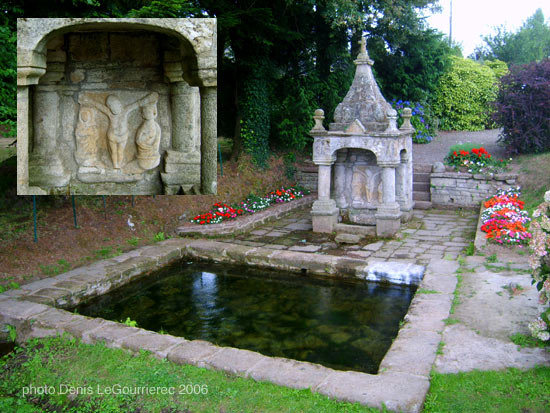 La fontaine de La-Vraie-Croix
Il faut brosser les saints pour arrêter la pluie et les arroser avec l'eau de la fontaine pour faire pleuvoir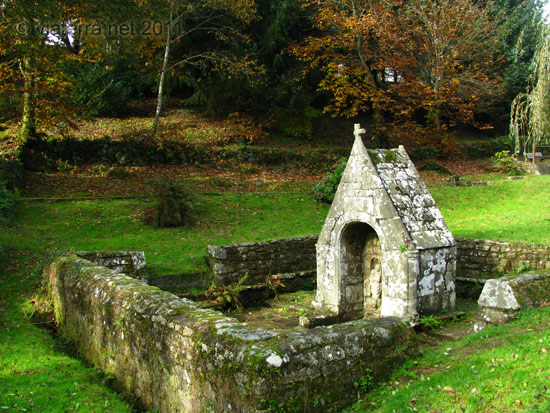 La fontaine Saint Mathurin à Quistinic (XVIIIe siècle).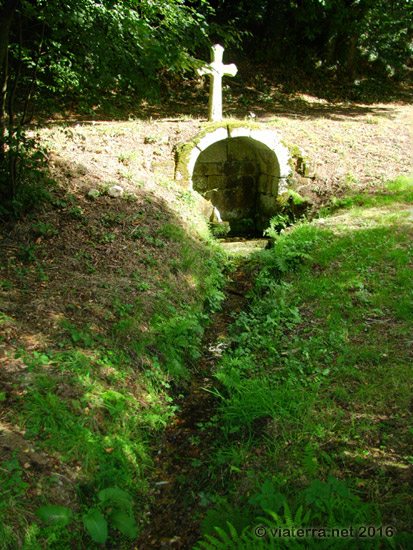 Fontaine Saint Bédic en Malguenac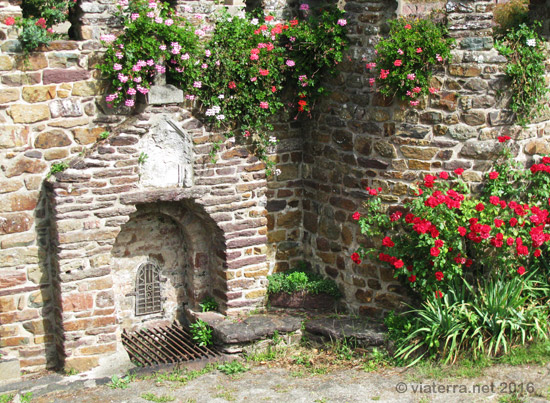 Fontaine Saint Genou à Monterfil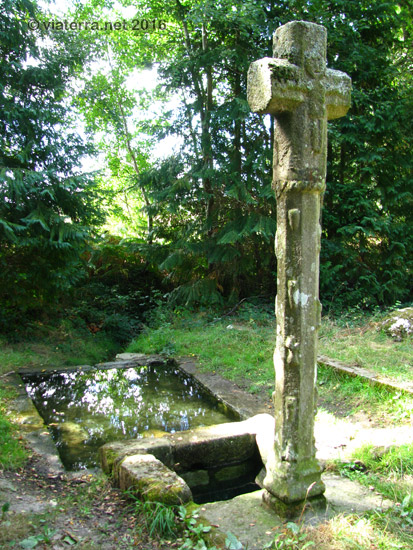 Fontaine Saint-Marc en Mohon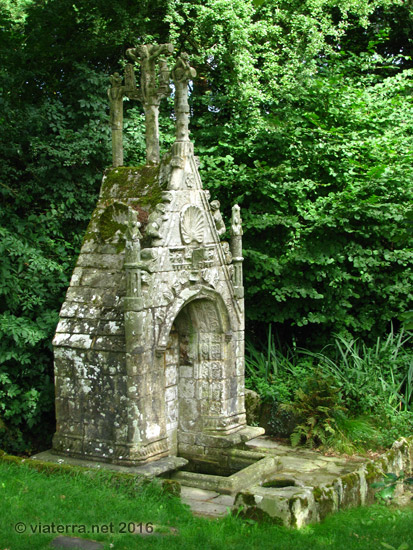 Fontaine de la Trinité près de Cléguérec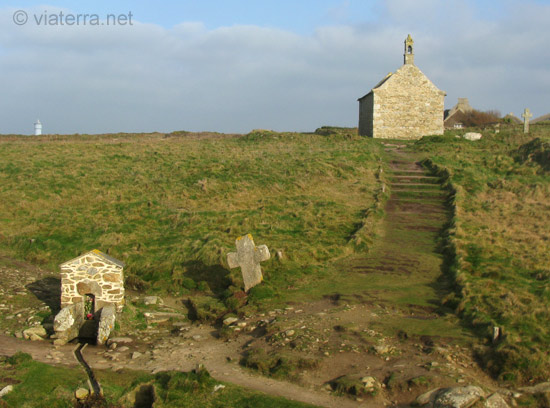 La fontaine Saint Samsom, en contrebas de la chapelle du même nom (Landunvez)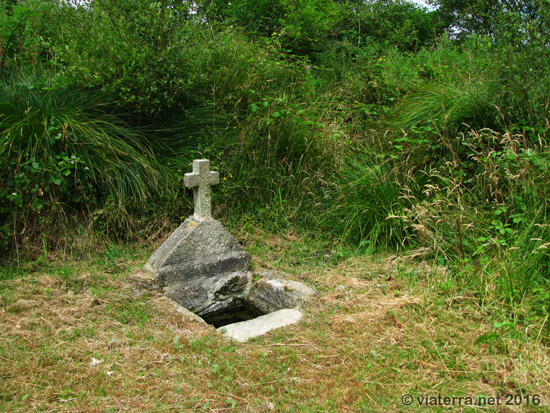 Fontaine près de la Chapelle Saint Gildas (village de Jarnay, St Gilles-Pligeaux)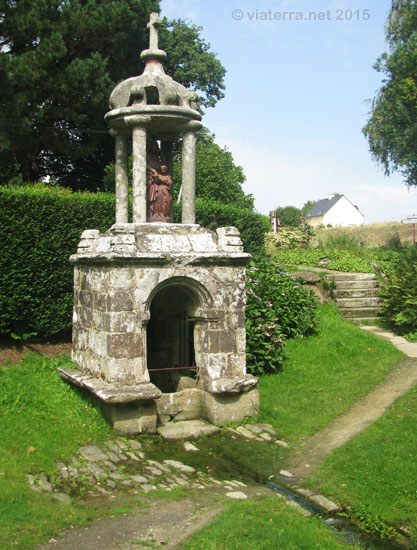 La fontaine Sainte Anne, Le Guerno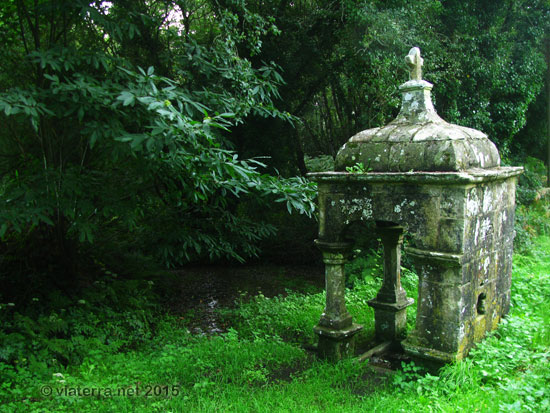 La fontaine Sainte Marie, Le Guerno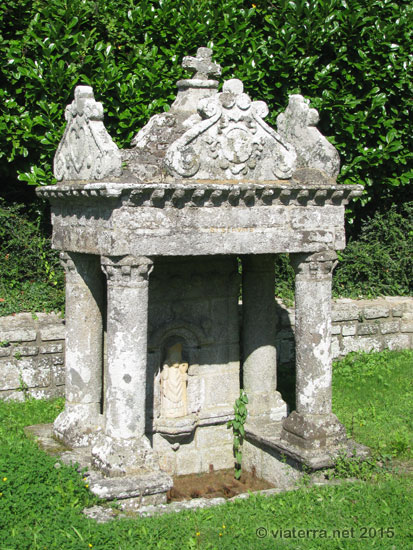 Fontaine Saint Servais à la Trinité Surzur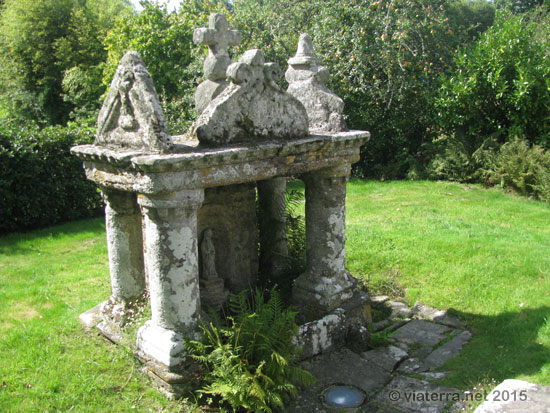 Fontaine St Jean Baptiste, Le Gorvello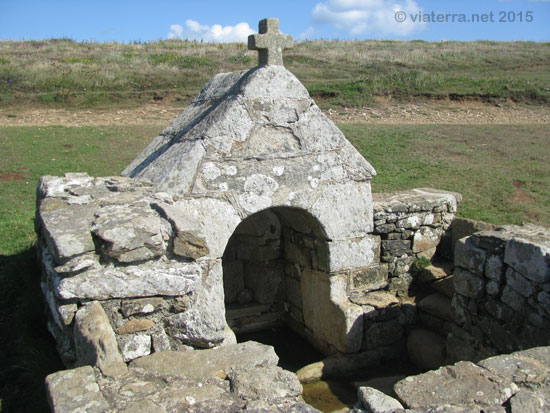 Fontaine Saint They, près de la chapelle du même nom à la pointe du Van (cap Sizun)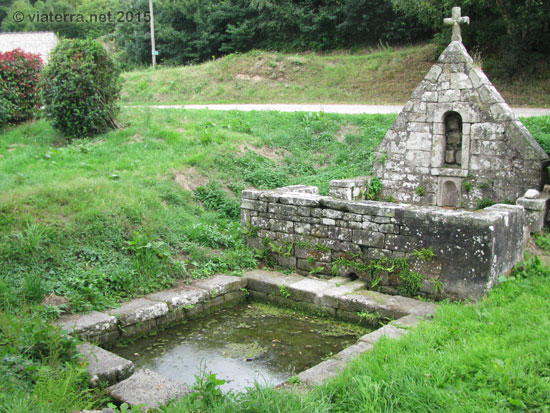 Fontaine de Locmeltro (Guern)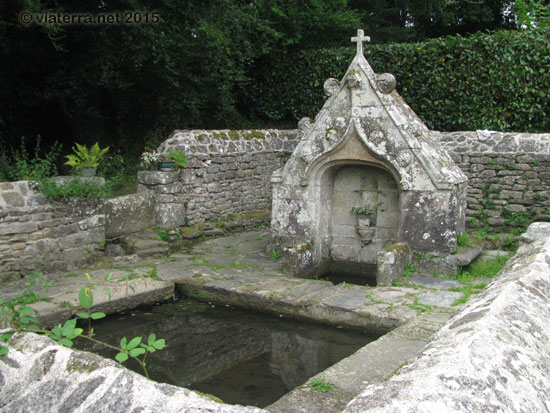 Fontaine Saint Mériadec (Stival)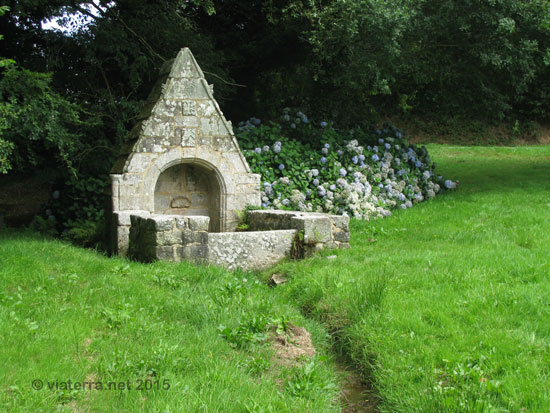 Fontaine Saint Nicolas (Malguénac)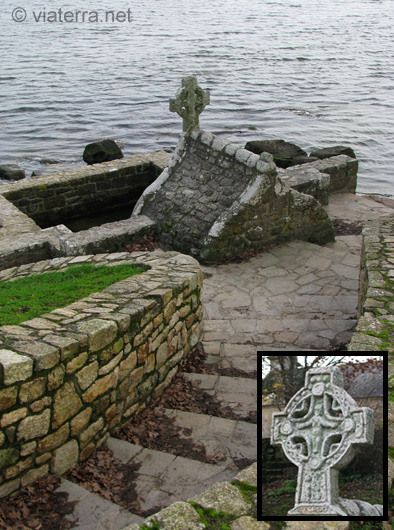 Fontaine de Saint Cado avec croix celtique (Saint Cado est un moine venu du Pays-de-Galle au VI siècle)
L'eau de la fontaine aurait des pouvoir contre les rhumatismes, les maladie cutanées et la surdité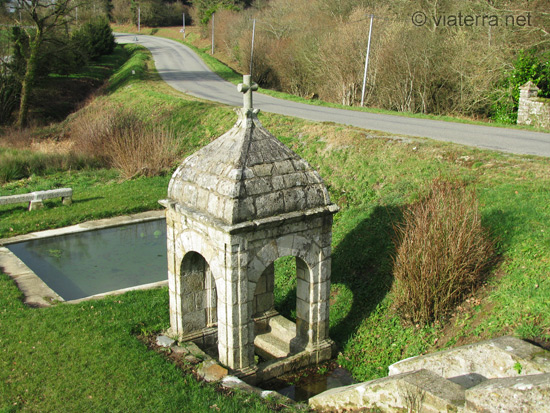 Fontaine Saint Melaine (évêque de Rennes au Vème siècle) à Plumelin
L'eau aurait des vertus curatives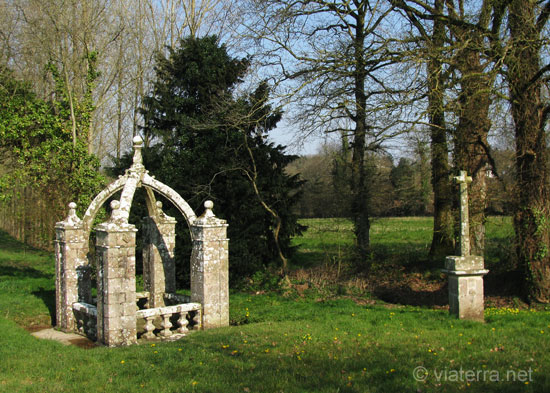 Fontaine Saint Fiacre à Radenac (construite fin XVII par Mgr Geumadeuc,
en reconnaissance de la guérison de ses coliques)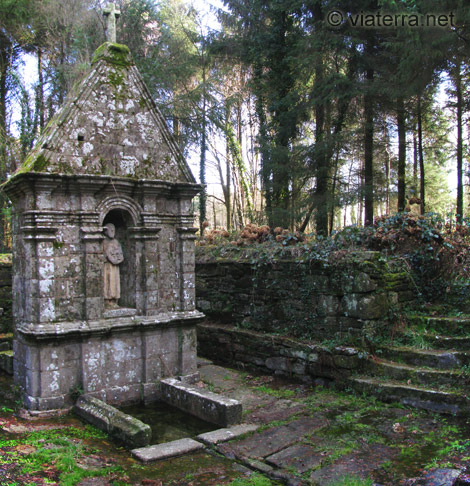 Fontaine Saint Jean du Poteau en Plumelin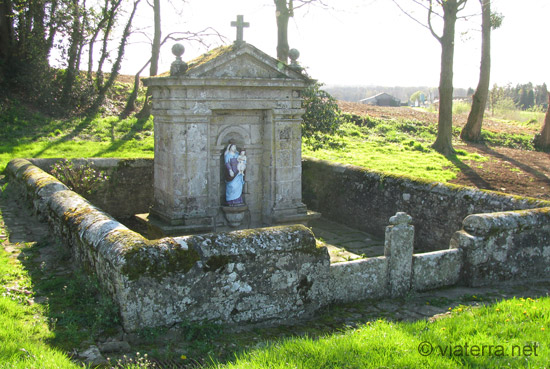 Fontaine Notre Dame de Carmès, Neuillac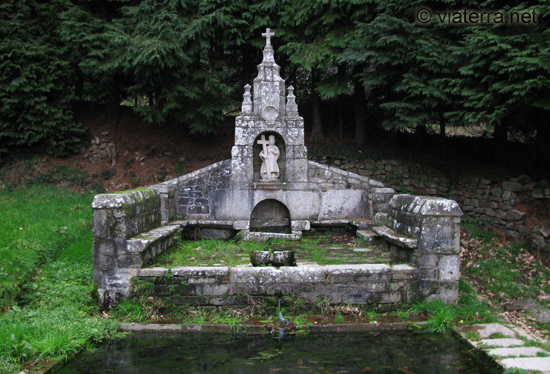 Fontaine de Sainte Hélène à Bubry (XVIIIe siècle) est ornée de sculptures en forme de coquilles.
Le site est une halte pour les pèlerins à Saint-Jacques-de-Compostelle.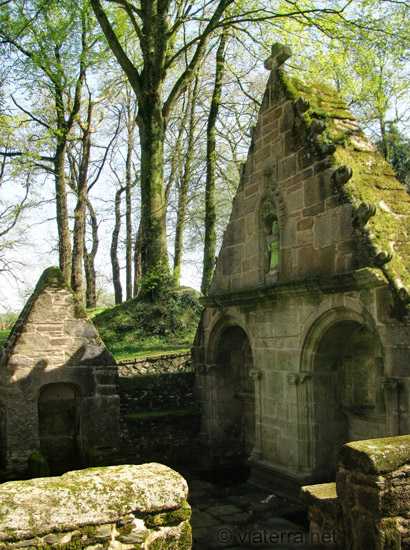 Les Trois Fontaines de Sainte Noyale en Noyal-Pontivy. Sainte Noyale décapitée qui marchait depuis le
Bézo avec sa tête dans les mains (voir ci-dessous) s'arrêta se reposer et perdit en ces lieux
trois gouttes de sang, d'ou jaillirent trois sources. Les fontaines jumelles datent de 1600.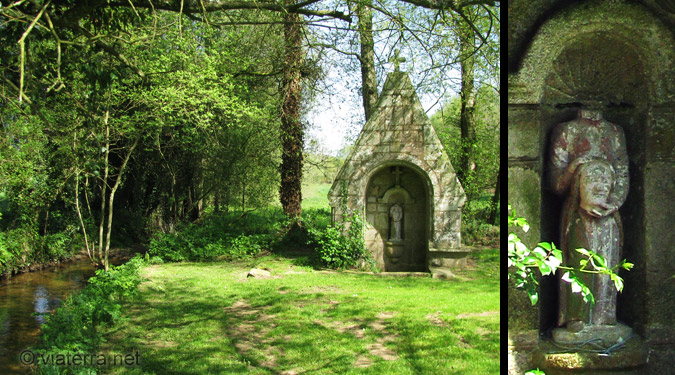 Fontaine Sainte Noyale, en Noyal-Pontivy. Voir aussi les chapelles du Bézo et de Sainte Noyale
pour lire la légende et comprendre pourquoi la sainte fut décapitée et tient sa tête dans ses mains.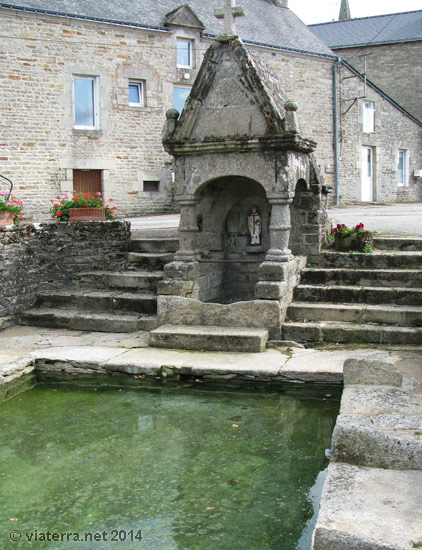 Fontaine de Cruguel dédiée à St Brieuc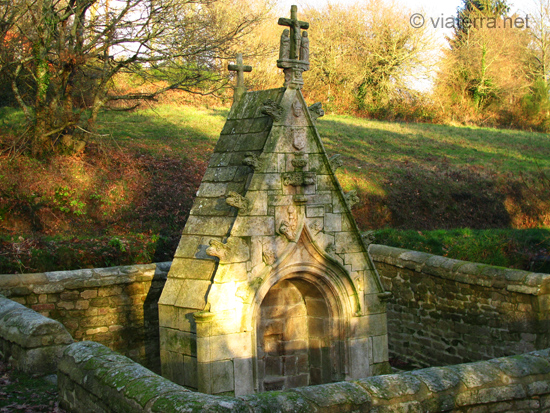 Fontaine Sainte Anne à Locmaria en Melrand (construite en 1574)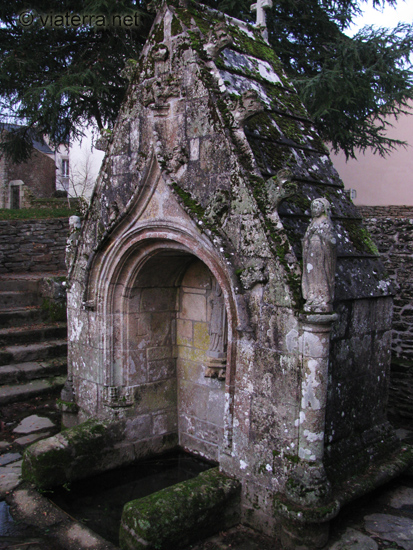 Fontaine de Saint Nicolas à Saint Nicolas des Eaux (Pluméliau)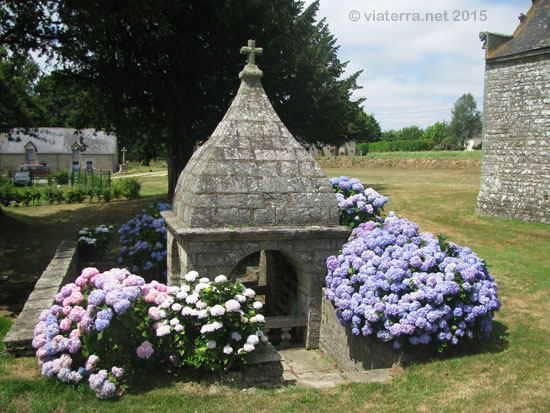 Fontaine Sainte Anne en Buléon près de la chapelle du même nom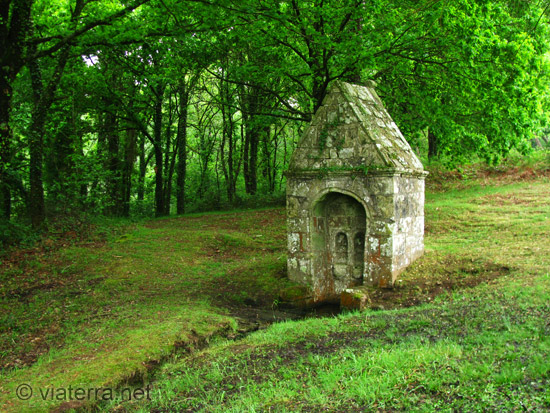 Fontaine de Bodéno sur la route de Kerhéro (Moustoir-Ac)
La fontaine est dédiée à Notre Dame des Sept Douleurs ('Intron Vari er Seih Glahar' en Breton)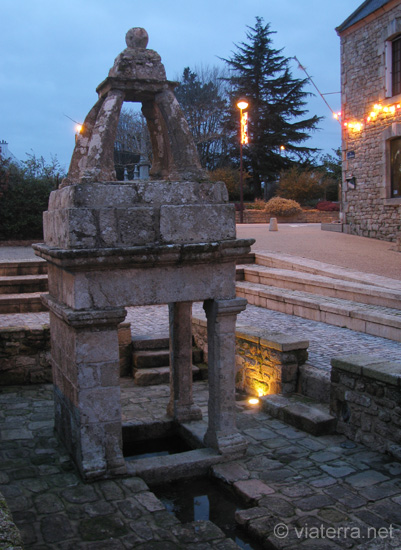 Fontaine de Sainte Hélène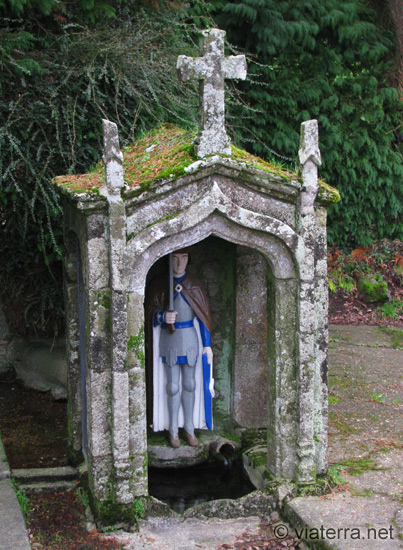 Fontaine dédiée à Saint Maurice au bourg de Saint-Aubin
St Maurice est invoqué pour la guérison des rhumatismes et généralement représenté en chevalier