Photos from Brittany : the Guérande peninsula
The Guérande area is located between the Loire to the south, the Vilaine to the north, the Atlantic to the west and the marshes of Brière to the east. The Breton colonization began during the reign of the Breton king Waroch II in the sixth century. The people spoke Breton until the early twentieth century. The name Guérande is derived from the Breton Wenrann - probable etymology: sacred field. The landscapes are varied: Pénestin ocher cliffs, salt marshes between Guerande and Croisic, rocky coast and beaches, Brière marshes.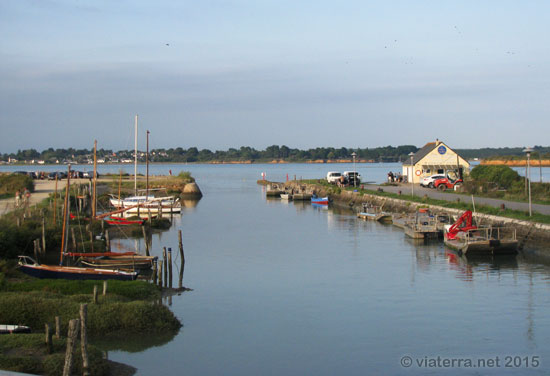 Le petit port de Kercabellec, Mesquer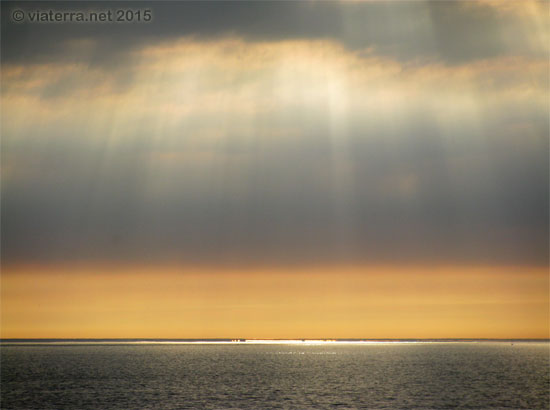 Ciel en soirée sur la côte près de Piriac (voir autres photos de ciels)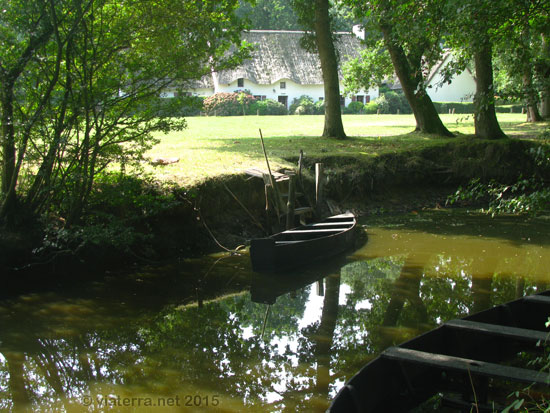 Barques accostées à Breca en Brière, point de départ de visites des marais, sur fond de chaumières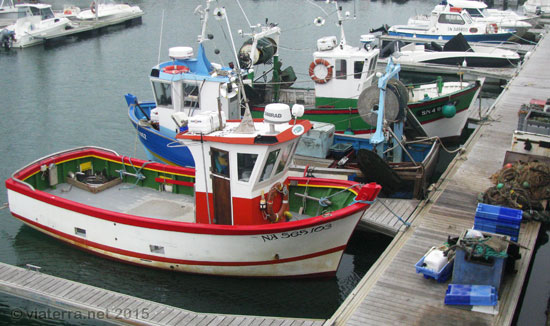 Bateaux de pêche dans le port de La Turballe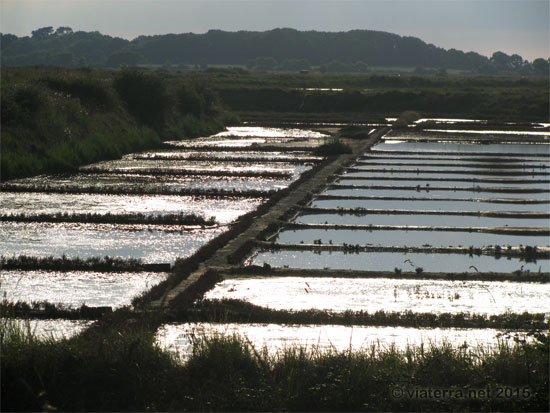 Marais salants (1)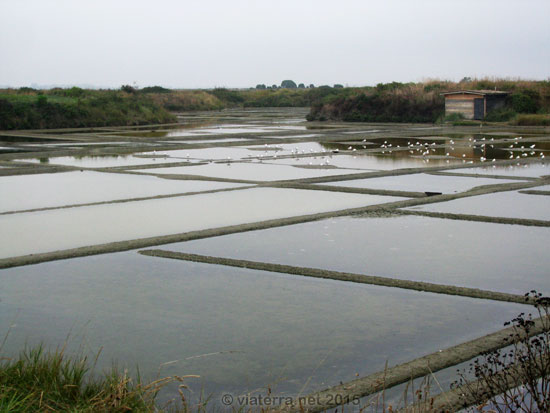 Marais salants (2)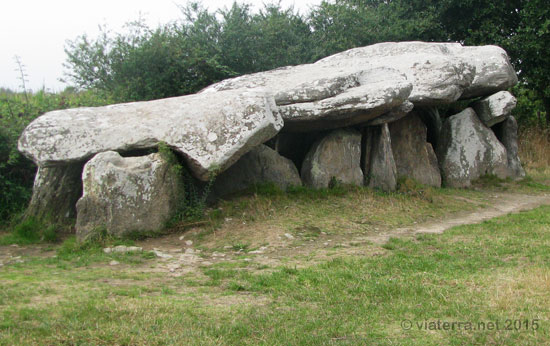 Allée couverte de Kerbourg (voir d'autres photos de menhirs et dolmens)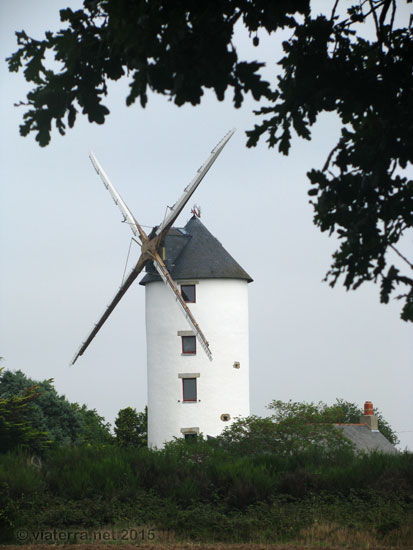 Moulin de la Fée entre St Lyphard et Guérande, où a été innové par M. Mortier le concept de production d'électricité par un ancien moulin, dans un but de restauration et préservation du patrimoine.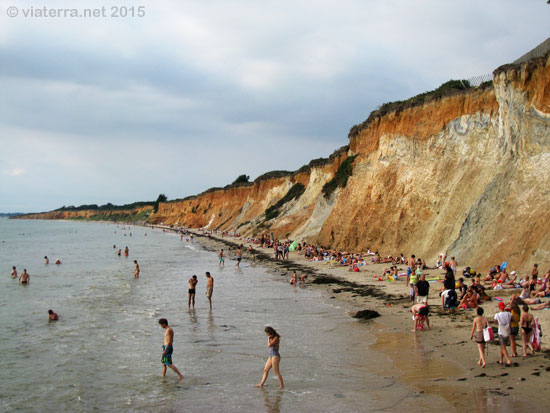 Pénestin : falaises dorées (plage de la Mine d'Or).
La géologie de ces lieux est intéressante (voir cet article de l'Univ. de Rennes à ce sujet).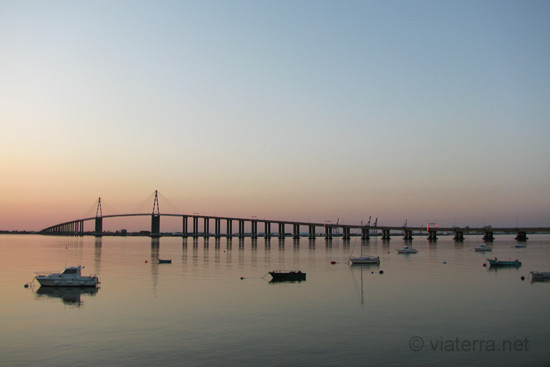 Le pont de Saint-Nazaire sur la Loire, vu depuis St Brévin le soir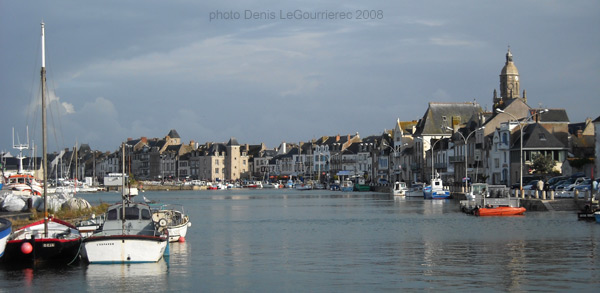 Le port du Croisic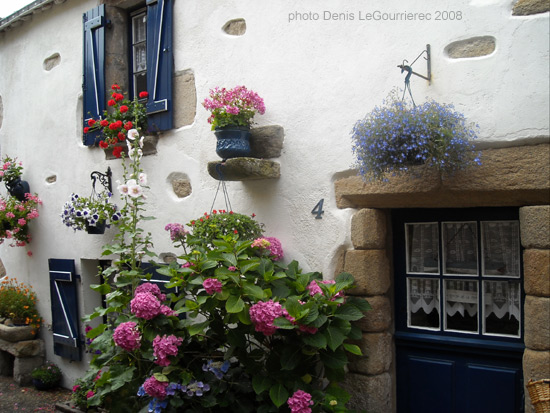 Maison bretonne fleurie à Piriac, rue des Mouettes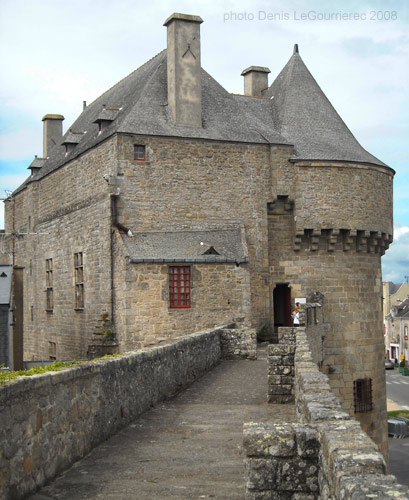 Guérande : remparts et porte St Michel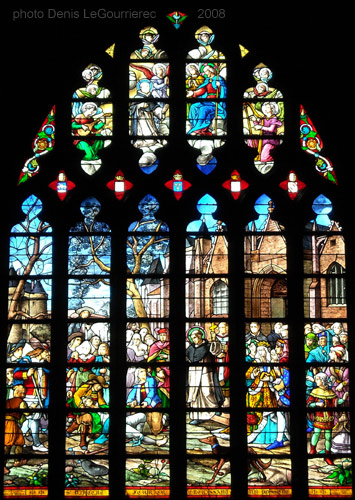 Guérande : vitrail dans l'abbatiale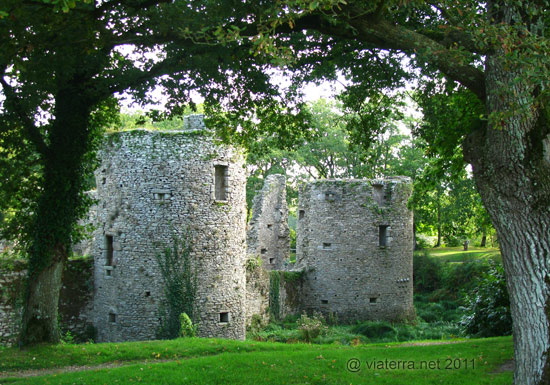 Le château de Ranrouet (XIII- XVIIe siècle) près de Herbignac (voir autres châteaux bretons)