Brittany : photos along the Blavet river
The Blavet is one of the most important Breton rivers. It is channeled and navigable between Guerlédan and its estuary in Lorient. A towpath allows everyone to easily discover by bike or on foot the gorgeous landscapes and the typical Breton towns or villages it passes through, for example Saint Nicolas-des-Eaux. The locks which punctuate its course are often adorned with flowers. In places, access is easy enough to dive for a swim, as at Minazen. Near Quistinic, it is also the stronghold of the family. In other words, it's a sacred river ... The tow-path is great for cycling: the surface is smooth downstream from Pont-Augan. Upstream up to Pontivy, it's rather rough going.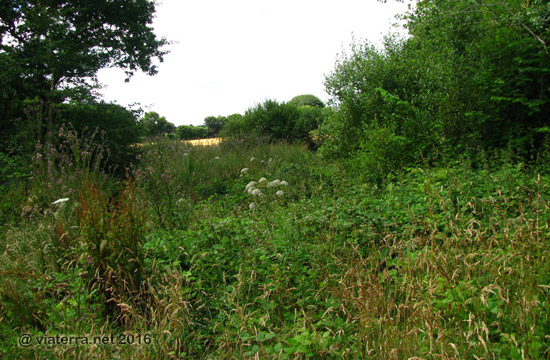 Cette friche est la source du Blavet, près de Bourbriac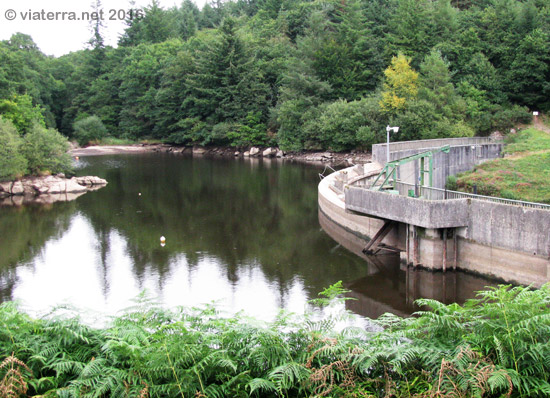 Etang de Kerné Uhel sur le Blavet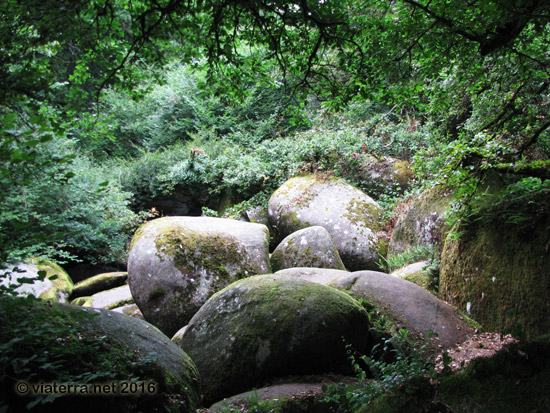 Le chaos de Toul Goulic sous lequel coule le Blavet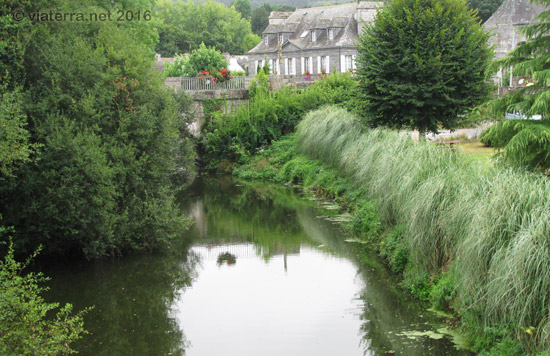 Le Blavet à Gouarec avant de rejoindre le canal de Nantes à Brest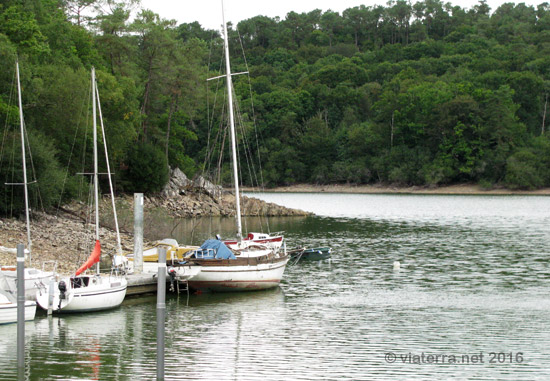 Lac de Guerlédan : l'anse de Sordan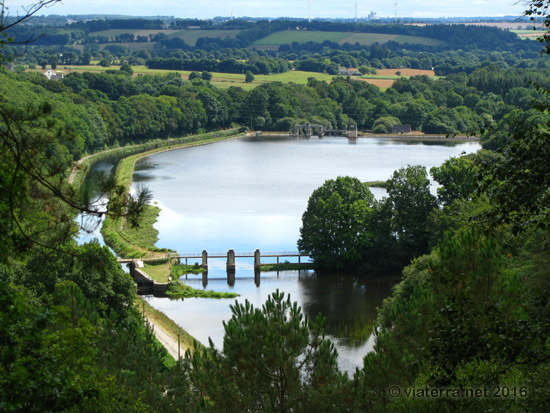 Le canal de Nantes à Brest en aval de Guerlédan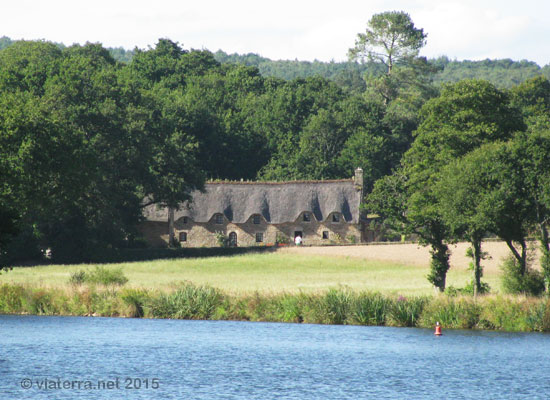 Chaumière près du Blavet (Languidic)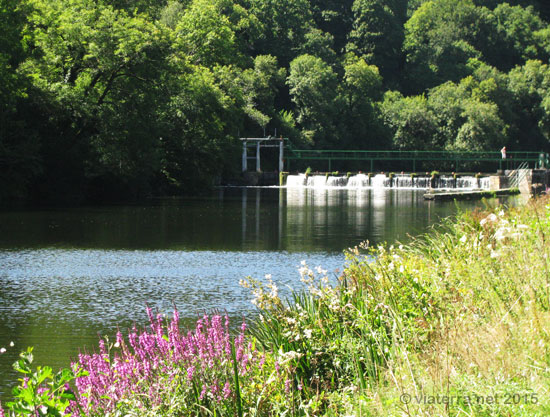 Ecluse de Kerrousse (Inzinzac)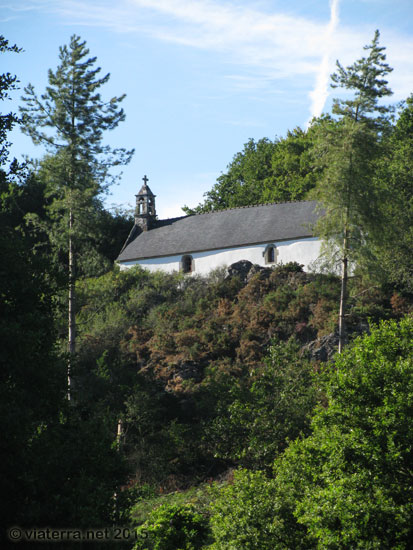 La chapelle Sainte Barbe (à Pont-Augan) domine le Blavet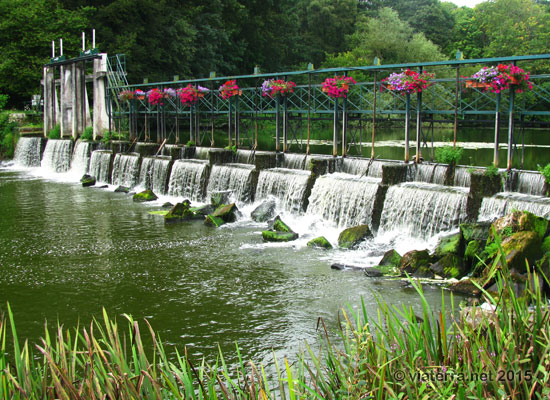 Ecluse du Divit (Pluméliau)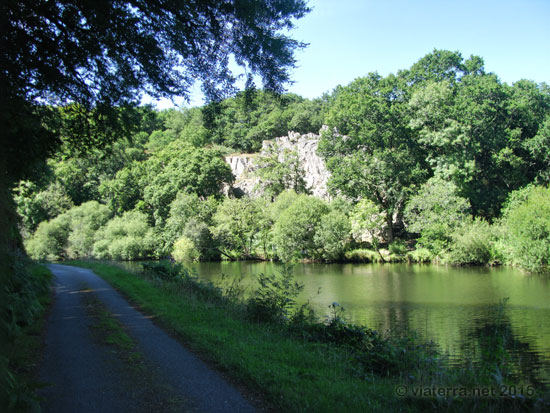 Falaises prés de l'écluse de Trébihan (Languidic)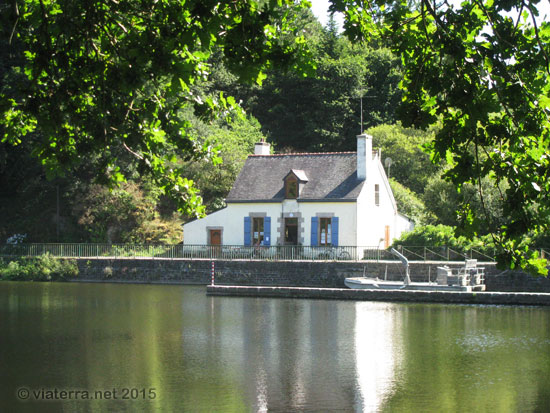 Maison éclusière du Quellénec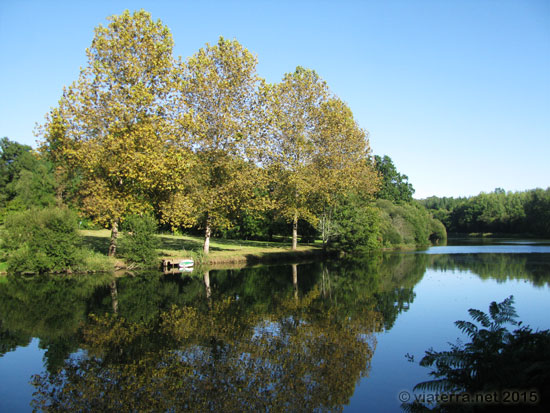 Reflets (près de Pont-Augan)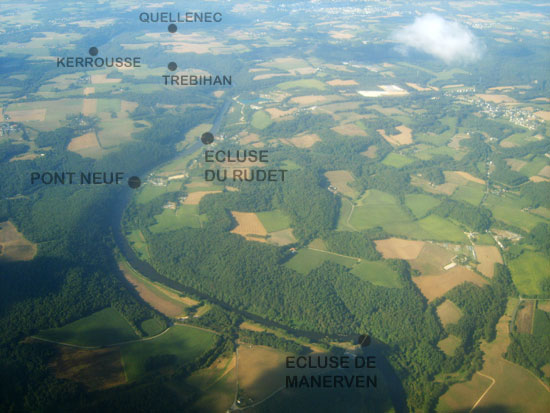 La vallée du Blavet vue d'avion (Cork-Lorient) entre Manerven et Quellénec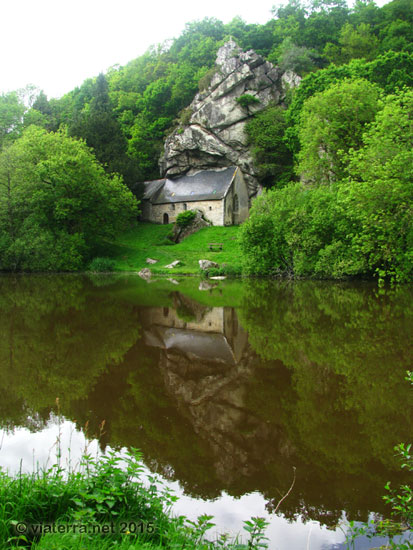 Chapelle de Saint Gildas, à Saint Nicolas des Eaux. St Gildas était un ermite venu d'Irlande
ou de Cornouaille anglaise selon les sources qui est venu vivre sur ces lieux,
aux bords du Blavet au VIè siècle. La chapelle actuelle date de 1837.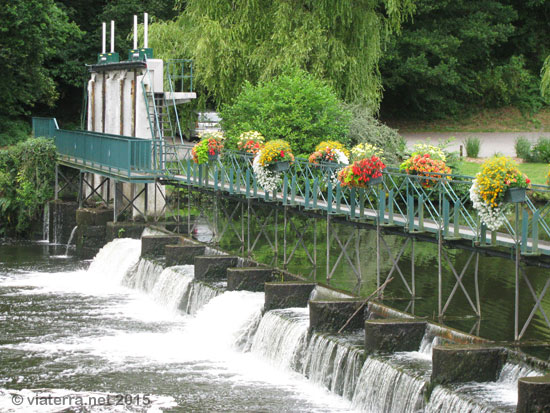 L'écluse de Saint Nicolas-des-Eaux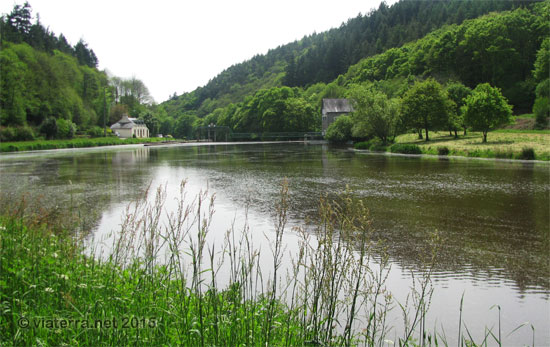 L'écluse St Adrien (Baud)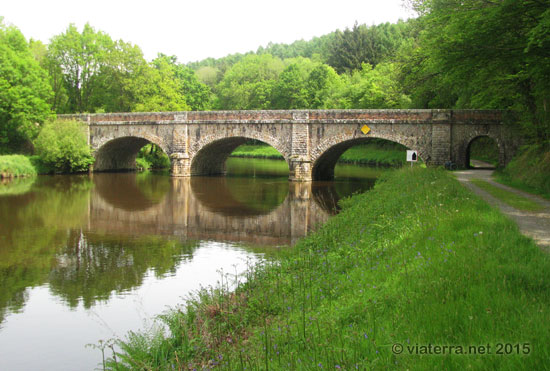 Le pont de la voie ferrée Auray-Pontivy à Trémorin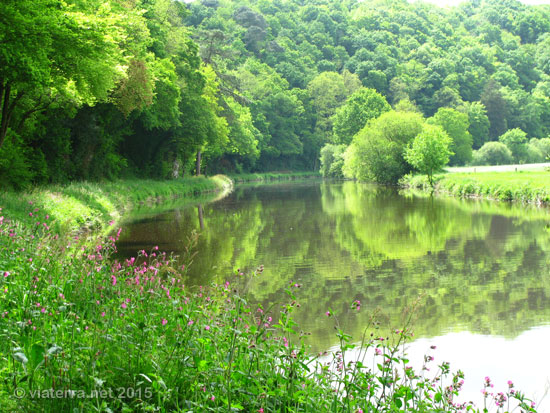 Le Blavet entre Rimaison St Nicolas des Eaux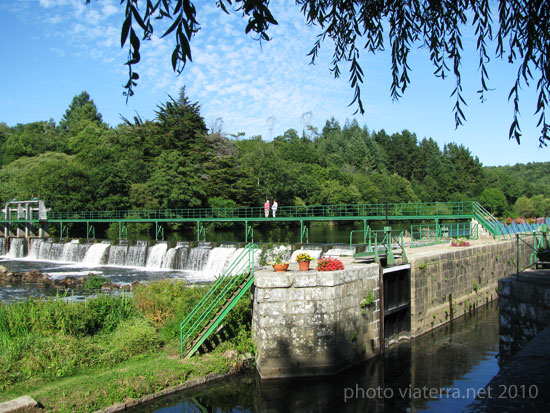 L'écluse de Quellénec sur le Blavet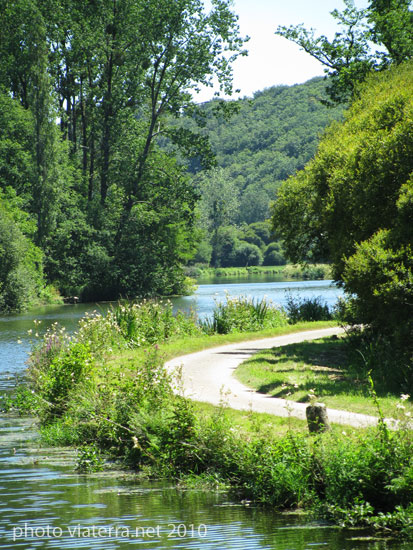 Chemin de halage le long du Blavet, près de Minazen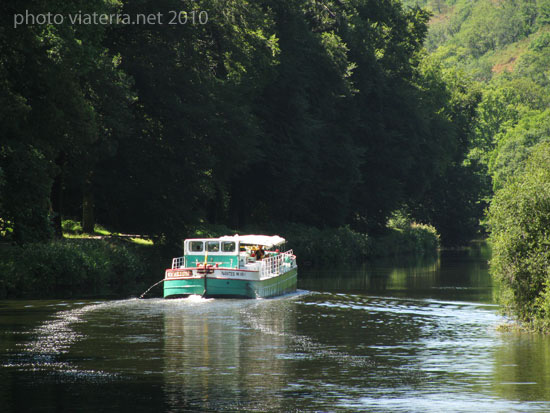 Péniche Nin'arion sur le Blavet (écluse de Minazen)