Photos from France: observatory of the Pic-du-Midi
The Pic du Midi de Bigorre (Occitan Gascon pic de Mieidia de Bigòrra), 2877m, is known for its astronomical observatory, which was founded in the 1870s. The many domes contain telescopes of 60cm, 1m, 2m, a coronagraph, a solar refractor. The summit offers unique views of the Pyrenees.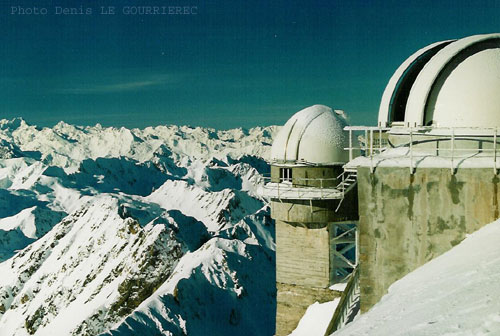 L'ancienne coupole du coronographe (1er plan) et celle du sidérostat
(avant les travaux de 1999-2000)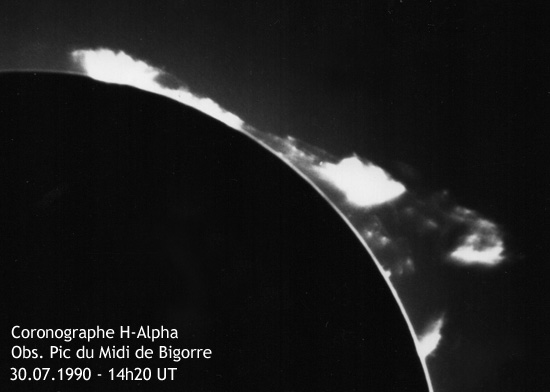 Protubérances solaires - Solar Prominences
Site des Observateurs Associés : http://astrosurf.com/oa/
Base de données solaire - Solar database : http://bass2000.bagn.obs-mip.fr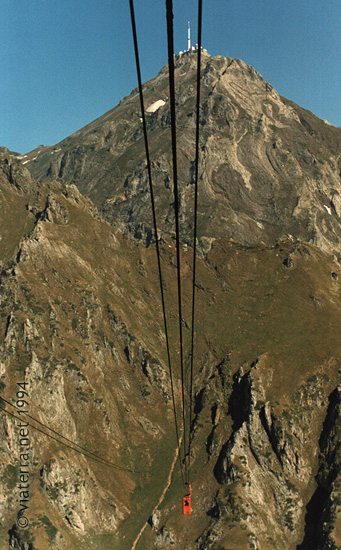 L'ancien téléphérique entre le Pic et le Taoulet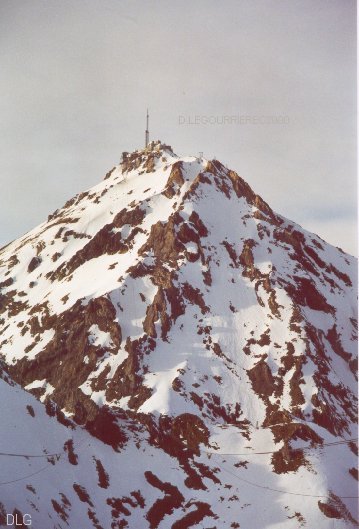 Le Pic vu du Taoulet en hiver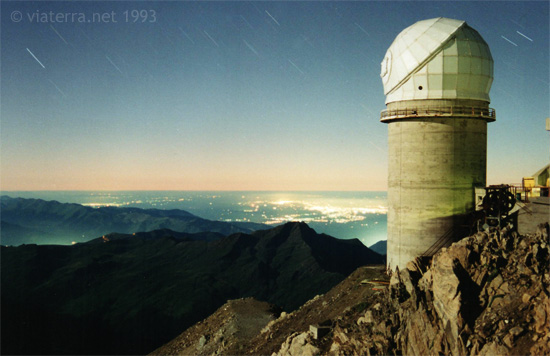 La coupole du télescope de 2 m "Bernard Lyot" de nuit éclairée par la Lune.
Au loin les lumières de la ville de Pau.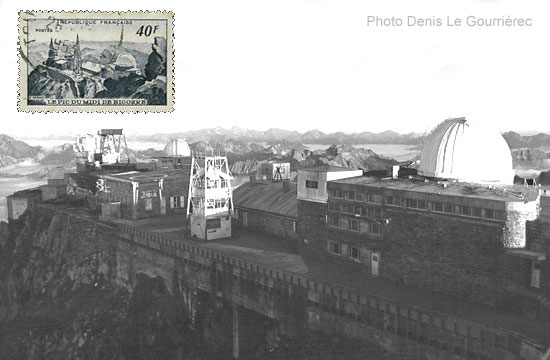 Photo from 1993, stamp from 1951 (more photos with stamps)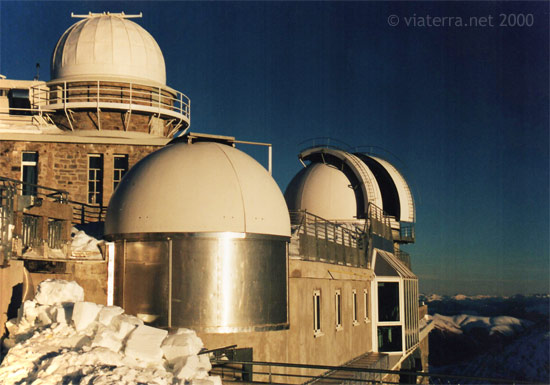 De gauche à droite : coupole du télescope de 1m, du 60 cm et nouvelle coupole du coronographe (Janvier 2000)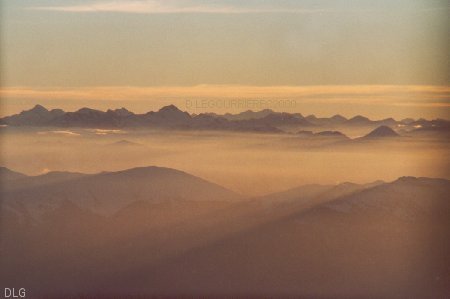 Brume au lever du Soleil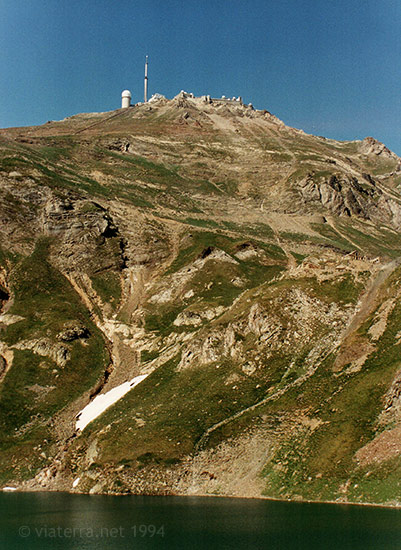 Le Pic vu depuis le lac d'Oncet (500 m de dénivelé)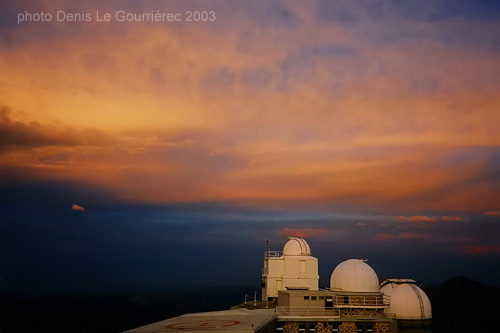 Coucher de soleil / Sunset
Coupoles Charvin, du télécope de 1m, et des coronographes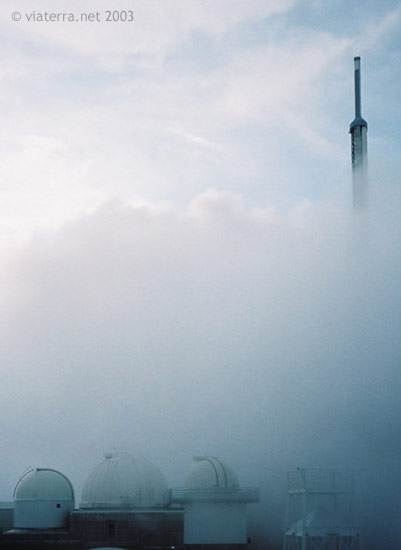 Coupoles et antenne TDF dans les nuages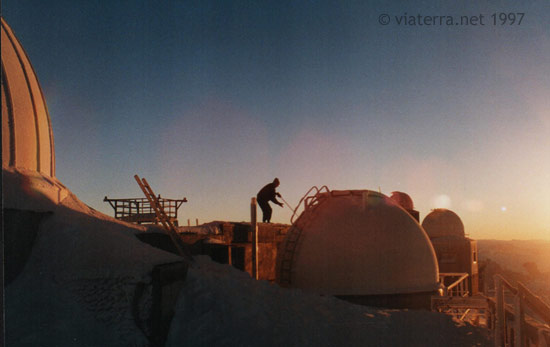 L'hiver, il faut déneiger la coupole du coronographe le matin avant d'ouvrir la trappe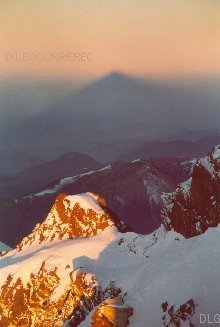 L'ombre du Pic au coucher du soleil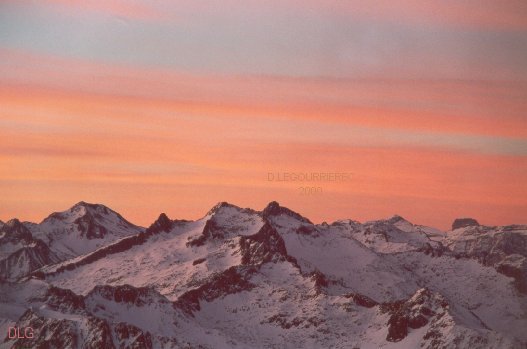 Le Neouvielle au lever du soleil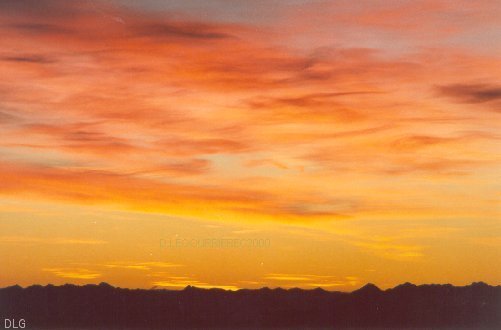 Lever de soleil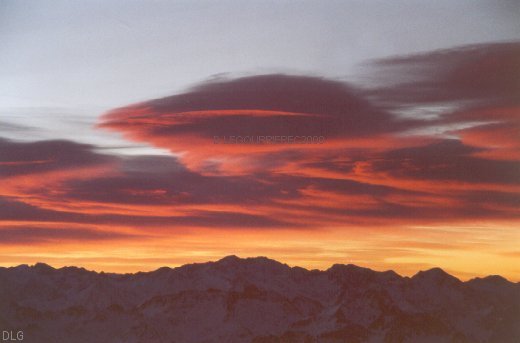 Nuages au lever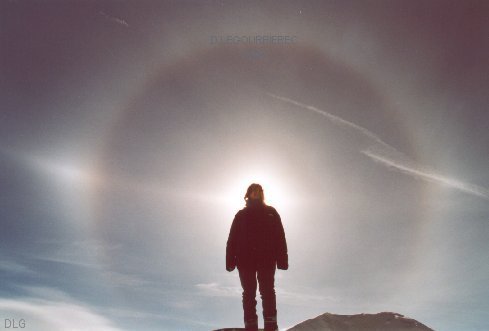 a halo like this is due to the presence of ice crystals in the high atmosphere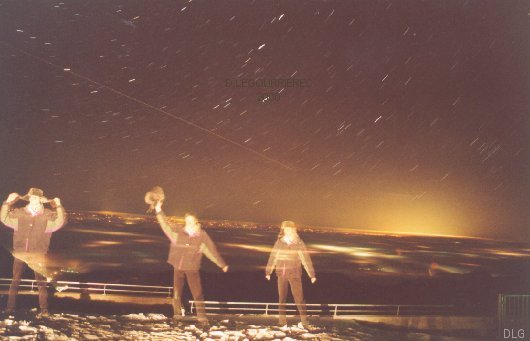 La plaine de nuit, lueurs de Toulouse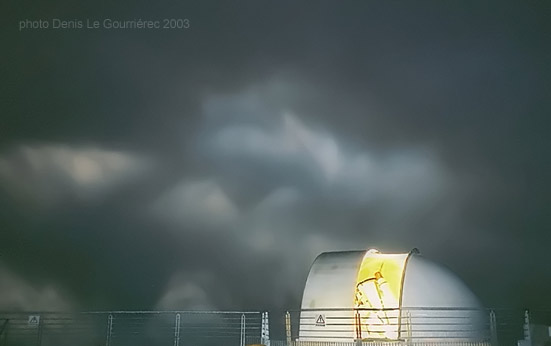 Coupole du téléscope de 60 cm sur fond de nuages que la lumière de la Lune parvient juste à percer
The dome of the 60 cm telescope, on a background of clouds that let moonlight shine through
(more photos by night)