Photos from Cork city
The name Cork is the English form of the Irish Corcaigh, from corcach meaning 'swamp'. Cork was originally a monastic settlement founded by Saint Finbarr in the 6th century, and it achieved an urban character at some point between 915 and 922 when Vikings founded a trading port. The city is built on the River Lee which divides into two channels at the western end of the city.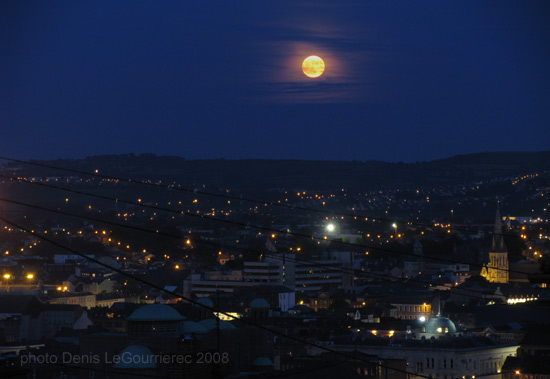 Rising moon over Cork city
(see more night photos)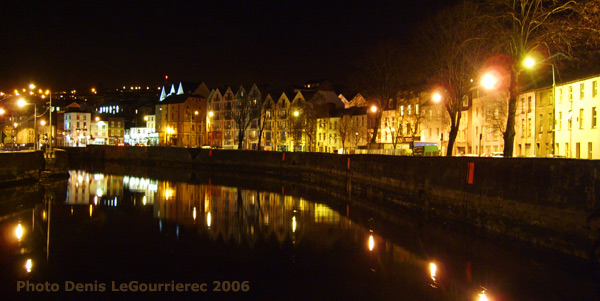 River Lee at night, Pope's Quay from the pedestrian bridge
(click here for more night photos)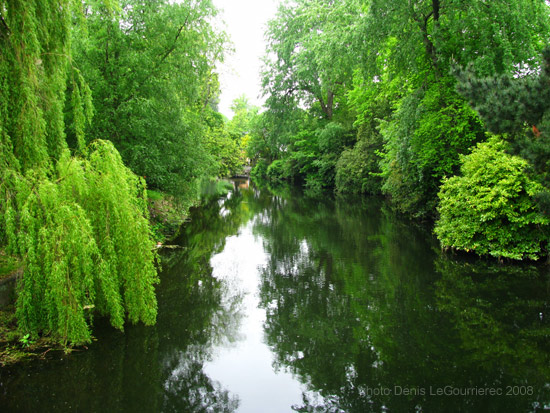 on the UCC (University Campus) in Cork

panoramic view of the oldest building of UCC (University College of Cork)
(more panoramas here)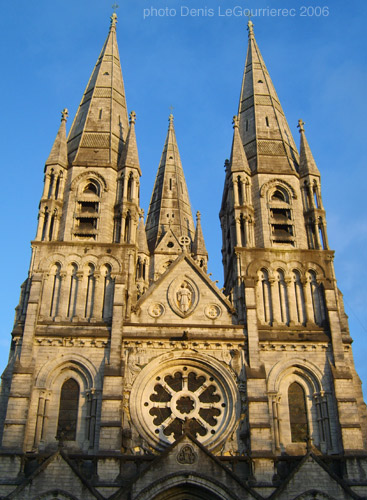 St Finbarre's Cathedral : by day ...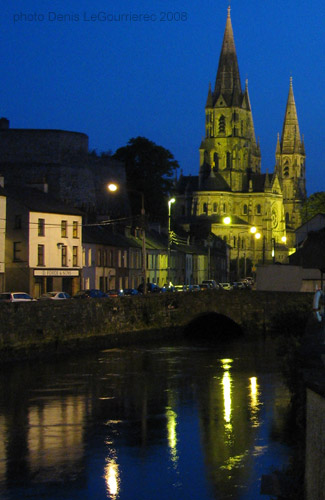 ...and by night, reflecting in the southern channel of river Lee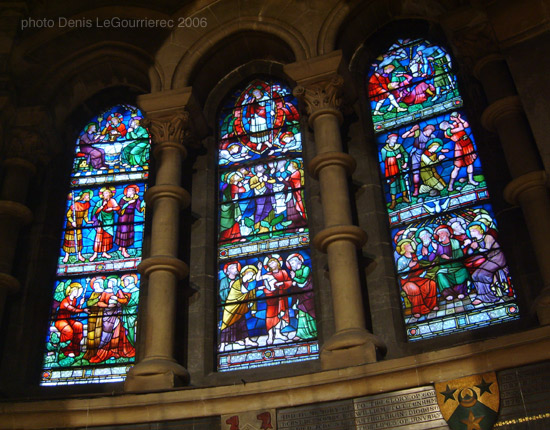 Stain-glass window in St Finbarre's Cathedral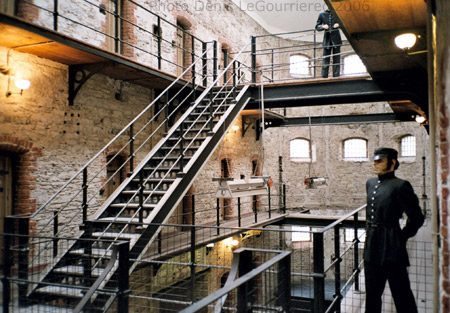 Cork historical jail museum (City Gaol)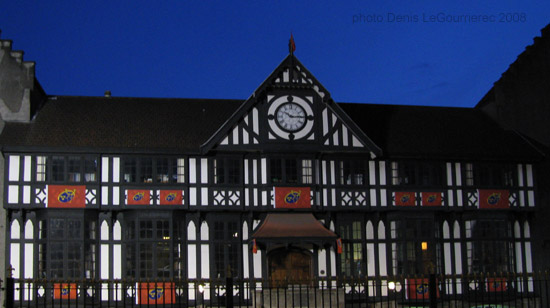 The front of the Beamish factory building (with Munster flags)
(see more night photos)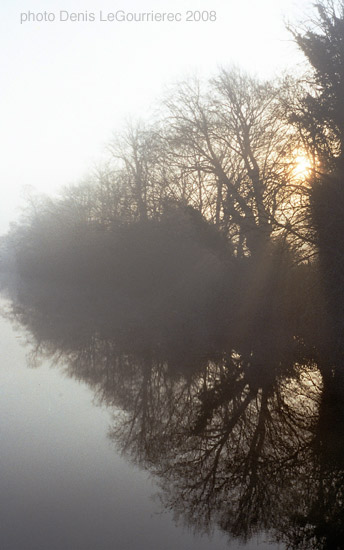 Sunrise over river Lee along the Mardyke walkway