Photos from near Cork
Cork Harbour is the natural harbor formed by the estuary of the River Lee and is home to the town of Cobh (pronounced Cove), with its colorful houses and rich maritime history. A little north is Fota, a great botanical and wildlife park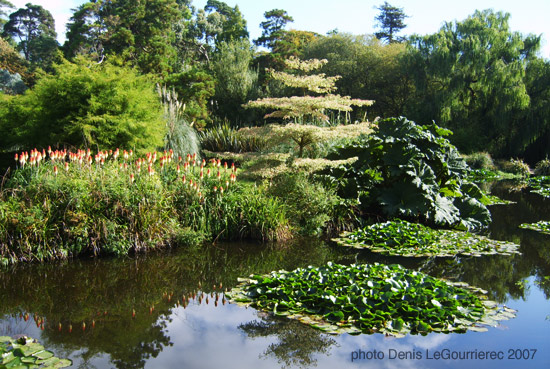 Fota botanical garden
Tritoma in Fota botanical garden (more photos of flowers)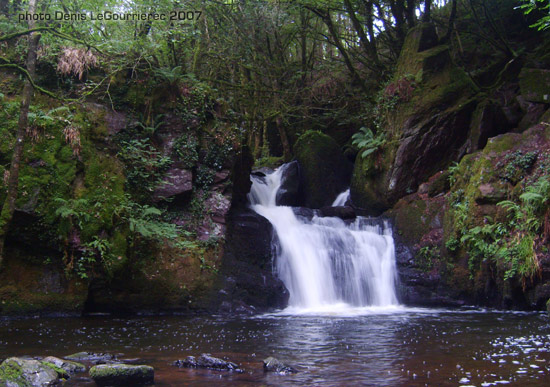 Mullinhassig waterfall
(more photos of waterfalls)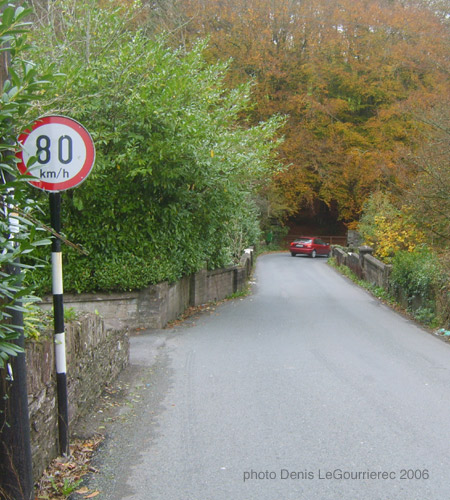 only in Ireland you can sign with a speed limit of 80 kph on very small roads
Here, there's a narrow bridge, and a sharp bend, where you have to switch to 1st gear
Also, 20 m in my back, so before this sign, there's a junction... !
And you know what ? at the back of this sign 80 kph, it says 60 kph... !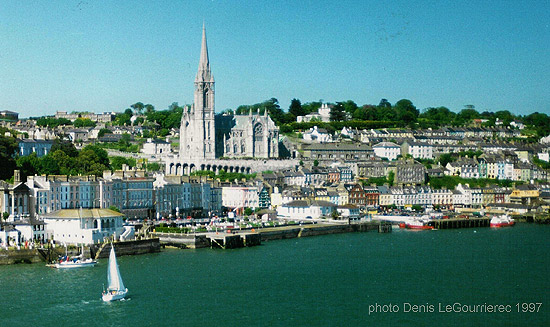 Cobh taken from the Brittany ferry leaving for Roscoff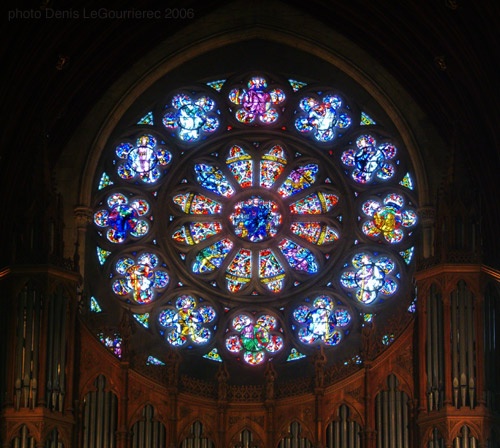 Stain glass and organ in Cobh cathedral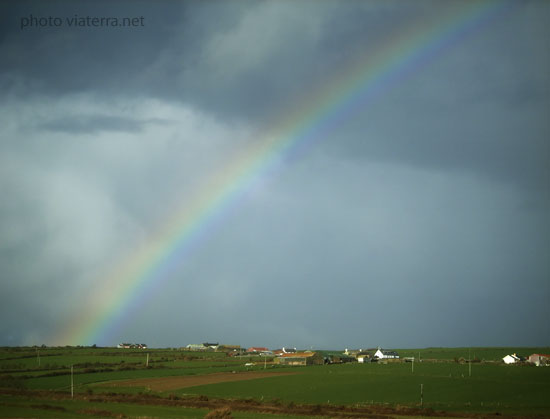 Rainbow above green fields (near Kinsale)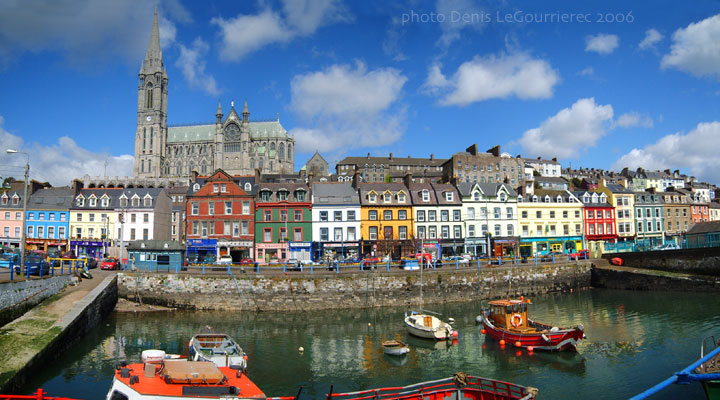 Cobh : harbour view (actually a stitching of 3 photos)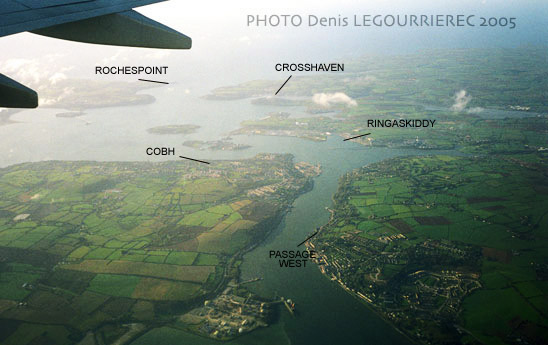 Cork harbour, Cobh, Passage West seen from the plane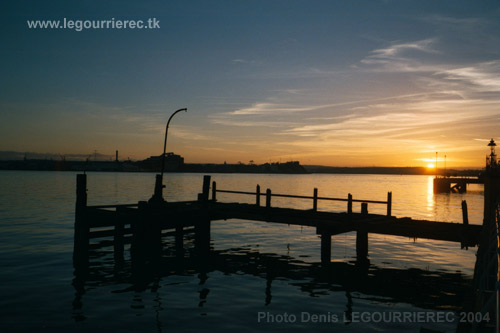 Sunset from Cobh over an abandonned pier
(see more sunset photos)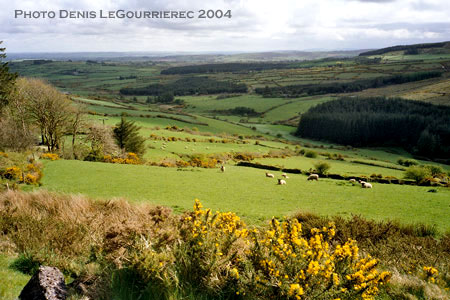 Hills north of Cork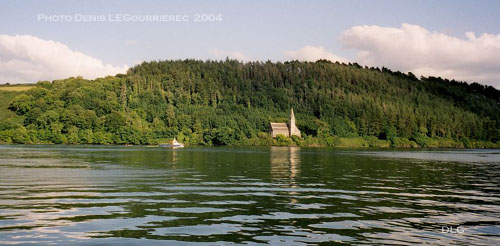 East Ferry (Cobh island)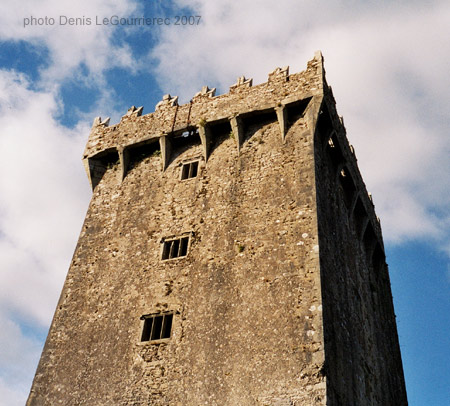 Blarney Castle (more castles photos)