Photos from Greece
Greece was the first area in Europe where advanced early civilizations emerged. Today, the heritage from these ancient times is very impressive. The many visitors to Greece also come to admire the beautiful islands like Santorini, Naxos, Paros, where the white houses contrast with the blue of the sea and the sky.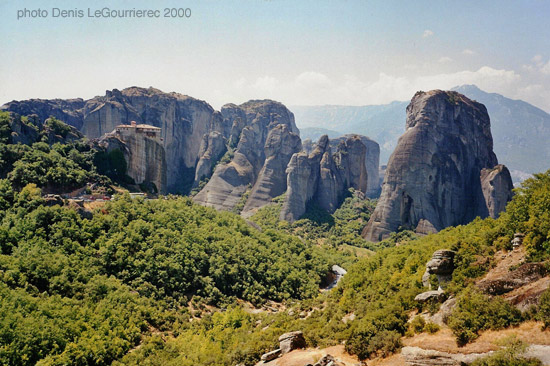 Meteora : in the middle ages, monks built monasteries (see on the left)
on top of the peaks to protect themselves from pillagers.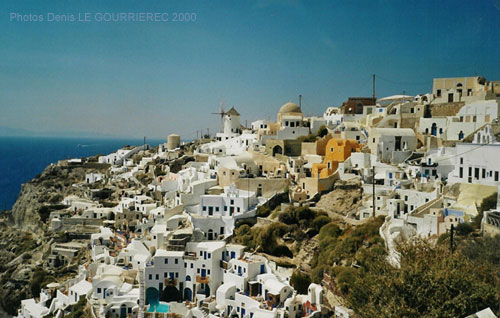 Santorini (Thira)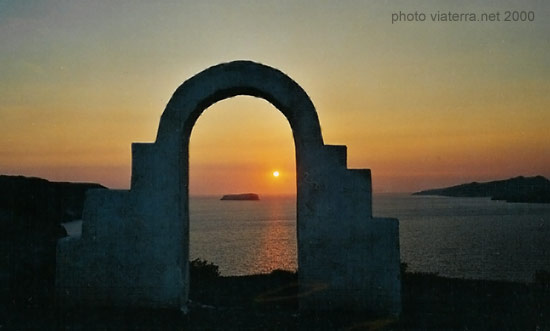 Sunset from Santorini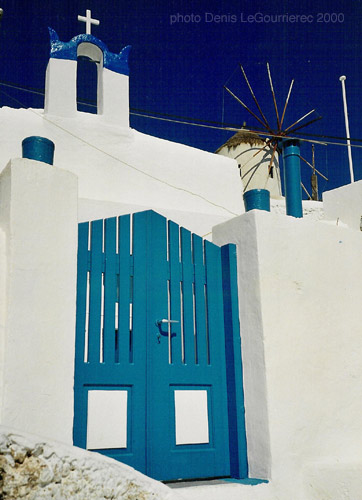 Gate to a small church on Santorini island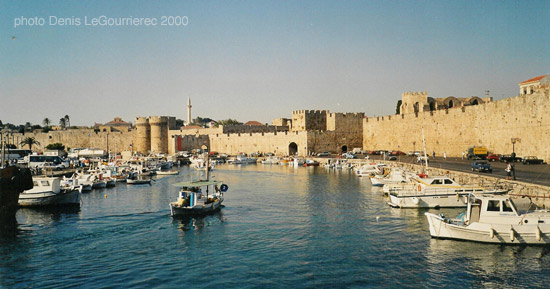 Rhodos : the harbour and medieval city walls
Paros harbour in the evening
Sunset on Paros island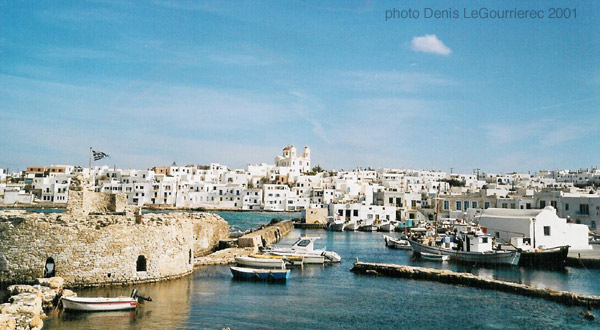 Naoussa, Paros Island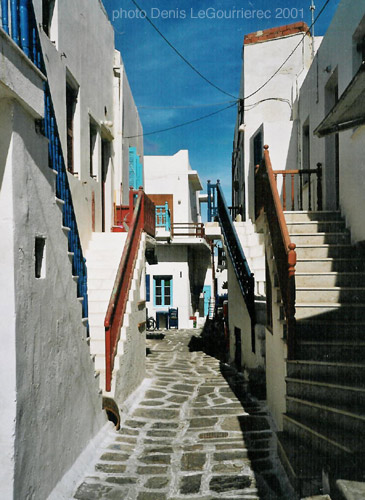 Street of Naoussa (Paros)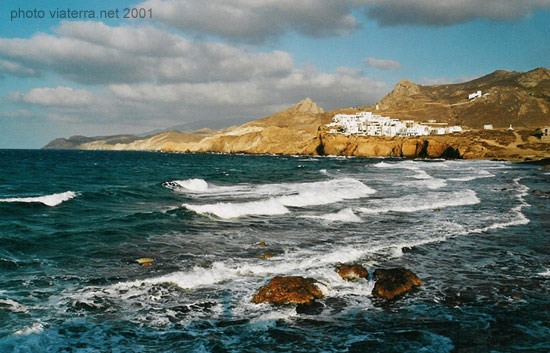 Naxos island : white village overlooking the sea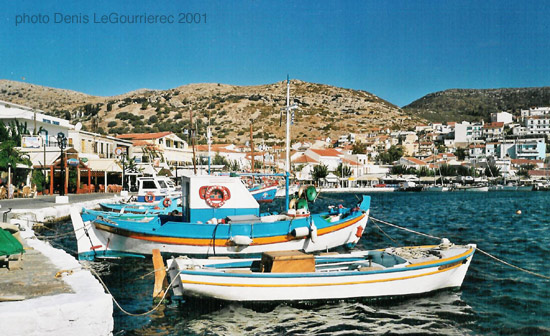 on Samos island
---