Photos from China (North-East)
来自中国
The name China probably comes from the Qin Dynasty. The name Qin came along the Silk Road to Europe. The Chinese equivalent of the word China is Zhongguo (中国), which means 'Middle Kingdom'. China is one of the world's oldest continuous civilizations and momuments today are witnesses of its long history, for example:
- The Forbidden City in Beijing which dates back to the Ming Dynasty.
- The Great Wall, built during the Qin Dynasty.
- European imperialism also left its mark in cities like Shanghai and Qingdao.
- More recently, the country's economic success of China is nowhere more visible than in the modern style of the Pudon district of Shanghai.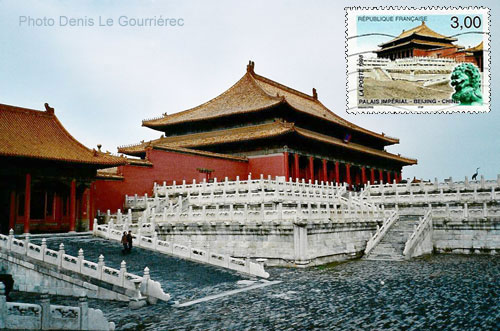 Beijing (北京): The Forbidden City (紫禁城) - more photos with stamps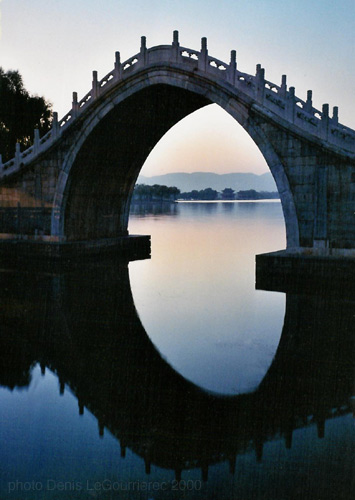 Bridge in the Summer Garden, Beijing
(see more photos of bridges and more photos of reflections)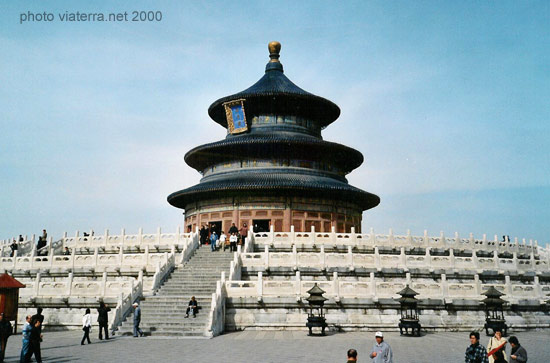 Beijing : the Temple of Heaven (天坛, TianTan)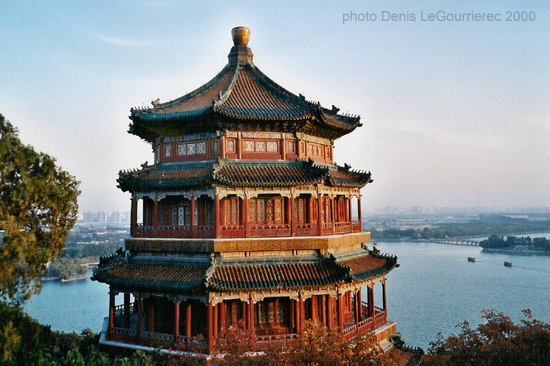 Beijing : temple overlooking the lake in the Summer Garden (頤和園)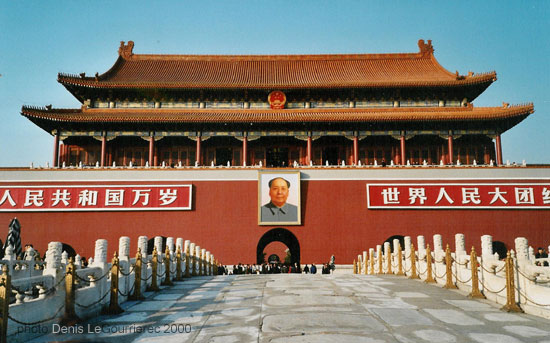 Beijing : the Forbidden City
(more castles and citadels photos)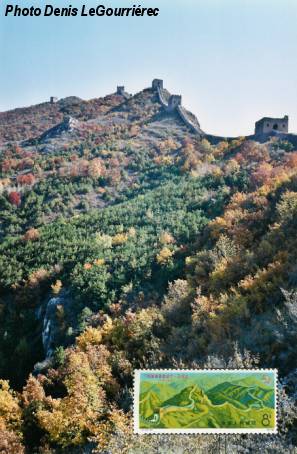 The Great Wall at Simatai (司马台) - more photos with stamps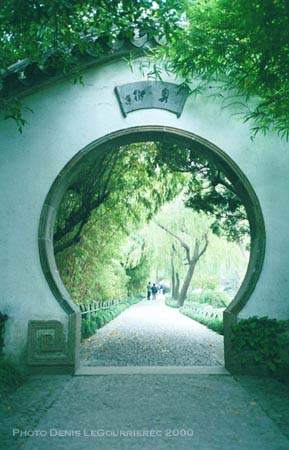 Suzhou (苏州): classical garden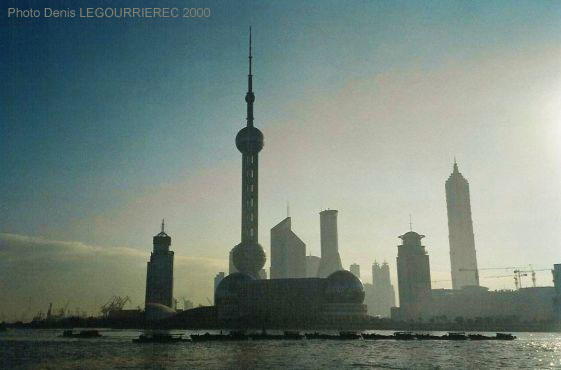 Shanghai (上海): Pudong area in the morning (more towers photos)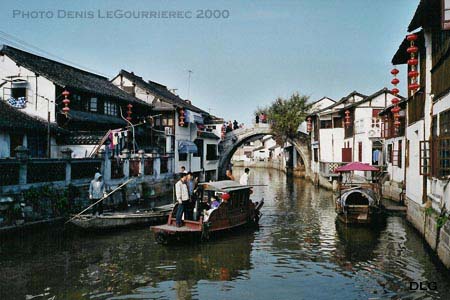 Just south of Shanghai : Zhu Jia Jiao (朱家角)
Shanghai : the Pudong (浦东) by night (more photos by night - autres photos de nuit)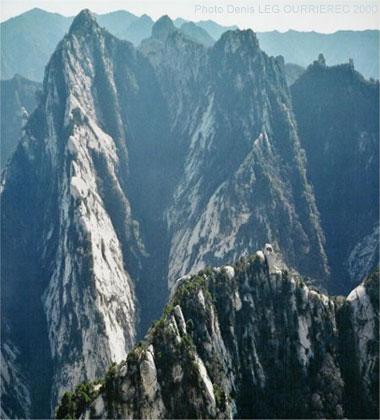 Huashan (华山) Mountains (Sacred Taoist Mountains)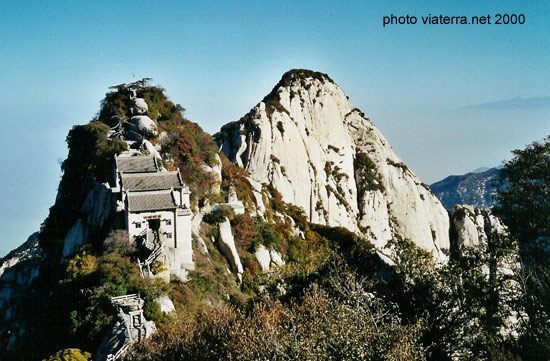 Taoist temple in Huashan mountains (华山)
Doesn't look like China, right ? This is the train station building in Qingdao (青岛, Tsingtao).
This town was formally a german concession. Today a lot of german architecture remains,
but the town is best known worldwide for it's beer "Tsingtao"
---