Photos from Pakistan
- تصاویر پاکستان کی طرف سے
The name Pakistan means Land of (the) Pure in Urdu and Persian. The North of Pakistan (Urdu: پاکِستان) is a truly wonderful place to visit, thanks to the kindness of the people (' you are a guest in this country, welcome to Pakistan ') and to the magnificence of the mountain scenery. I spent two months in total in Pakistan, mostly in Hunza, Baltistan and around Chitral where it was less hot and humid than on the lowlands of Peshawar or Rawalpindi-Islamabad. The country is home to many different ethnic groups with a number of languages. Urdu is the lingua franca and many people also speak English.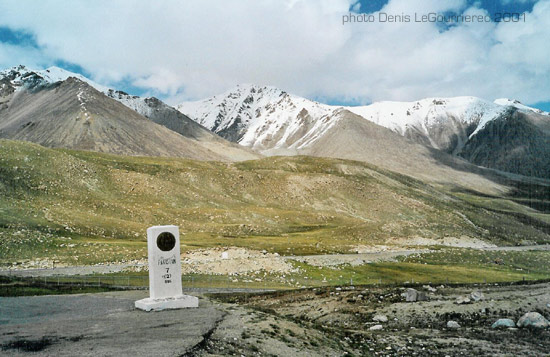 The Khunjerab Pass (4730 m) makes the border with Xinjiang (China)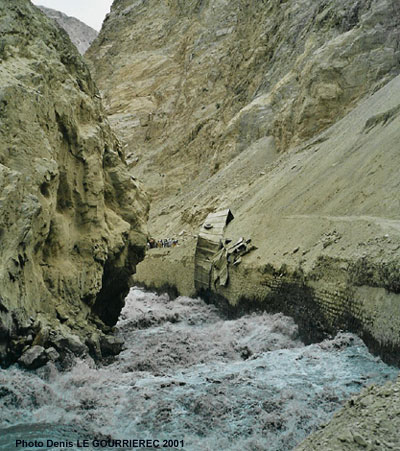 Northern Areas : On the KKH (Karkorum Highway).
What is hanging above the Hunza river is all that is left from a truck that go burried under
a landslide a few days before I passed here. The driver and the cargo were saved but not the truck.
The dark colour of the river is due to the silt eroded by the glaciers.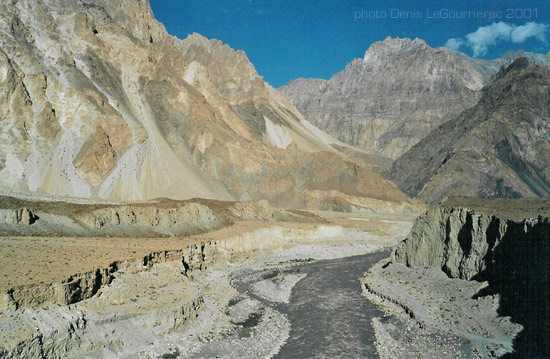 Mountain scenery near Pasu
Hunza valley (Urdu: ہنزہ) : Baltit fort in Karimabad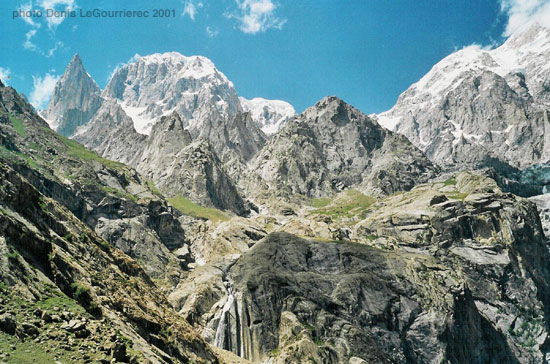 View from Ultar Meadow on the peaks Lady Finger (left, 6000 m)
and Ultar peak (right, 7300 m)
Bridge over the Hunza river
(more briges photos)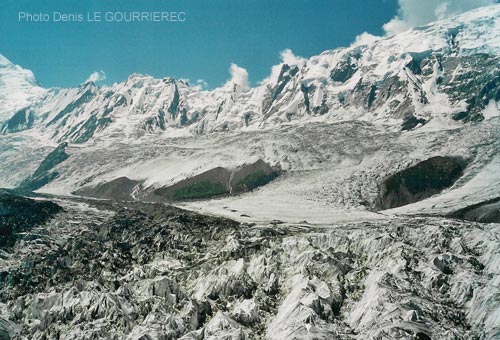 Minapin glacier (here about 3000 m, the summits are over 6000 m)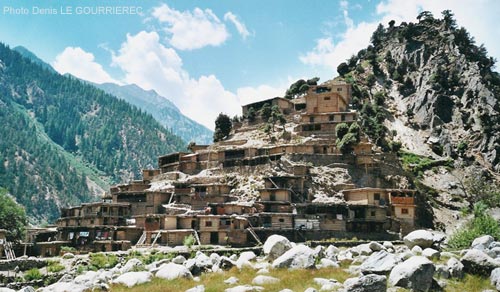 North-West Frontier Province (NWFP) : Sheikanandeh Nuristani village in Bumburet valley
(last village before the Afghan border in the Hindukush mountains)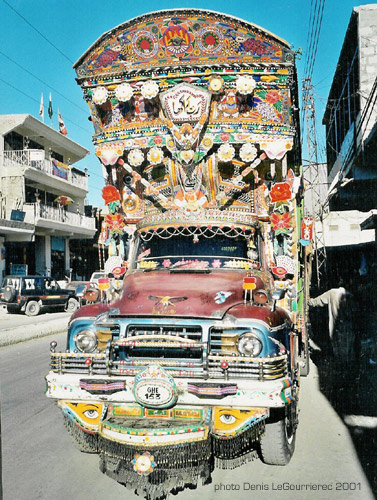 Trucks are very decorated by their proud owners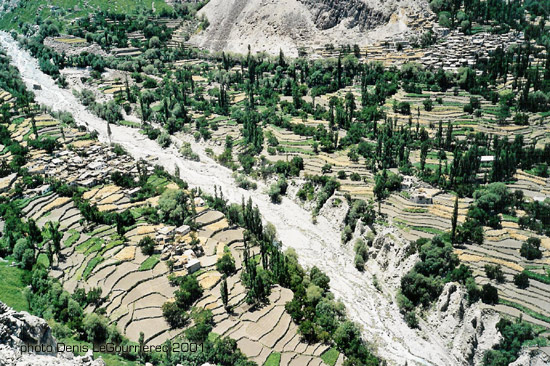 Baltistan (Urdu: بلتستان): terrassed fields viewed from a hill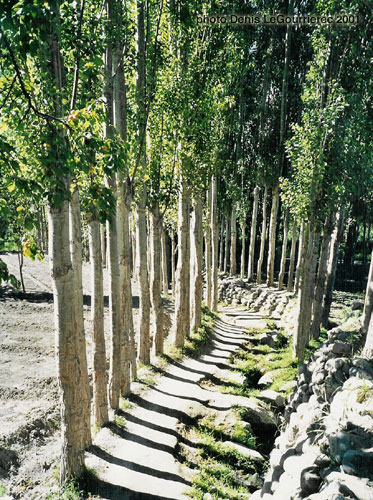 Near the village of Khaplu (Baltistan), 40 km from the line of control with Indian Kashmir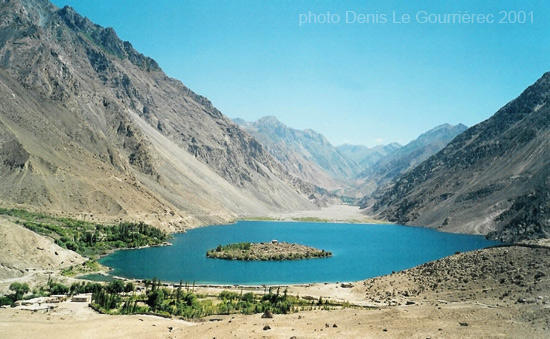 Satpara Lake near Skardu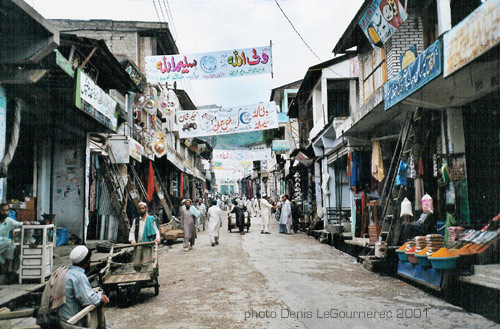 A street in Dir at the time of local elections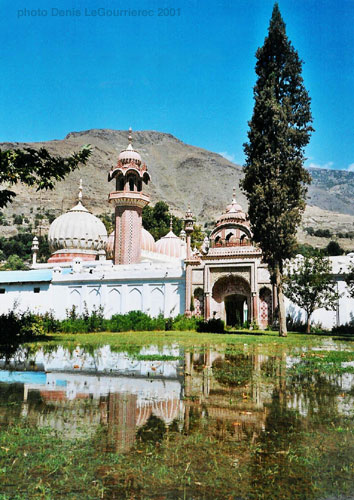 Mosque in Chitral (Urdu: چترال)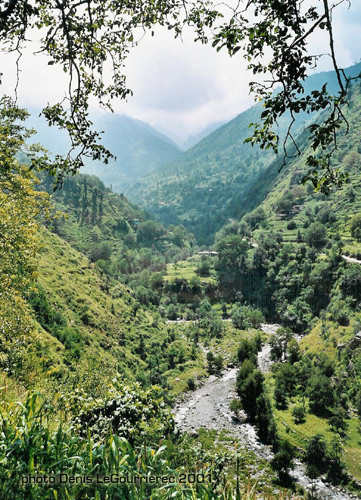 Swat valley (near Maydan)
---