Photos from China (South-West)
This part of China is extremely diverse. There are many different minorities such as the Dong, Naxi, Dai and Miao people, each with their own culture, architecture, language and traditional dress. The scenery is equally rich, as one can travel from deep gorges in the high mountains in the North of Yunnan to the karst landscape near Yangshuo and Guilin, or to the rice fields of tropical Xishuangbanna.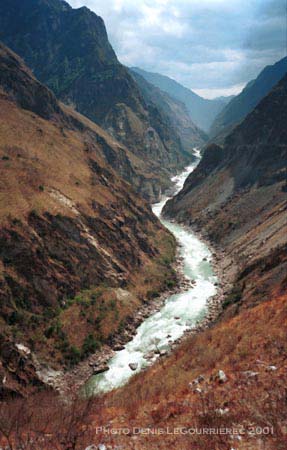 The Tiger Leaping Gorge (Yunnan)
see also a painting from this photo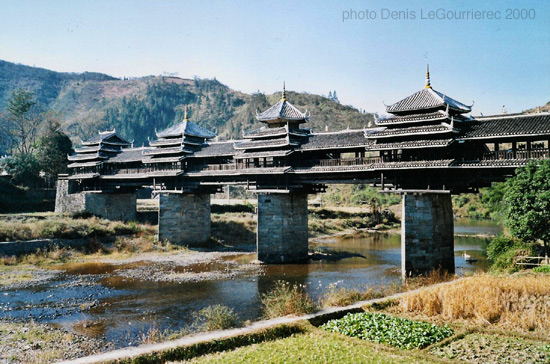 Dong Minority Bridge of "rain and wind", near Chenyang, Guizhou province
(more bridges photos)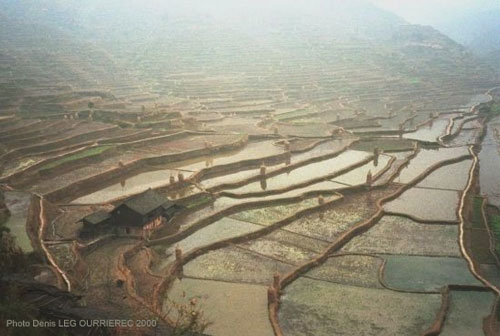 Flooded terrassed fields in Guizhou province
Hong-Kong : view across Victoria Harbour at night
(more photos by night - d'autres photos de nuit)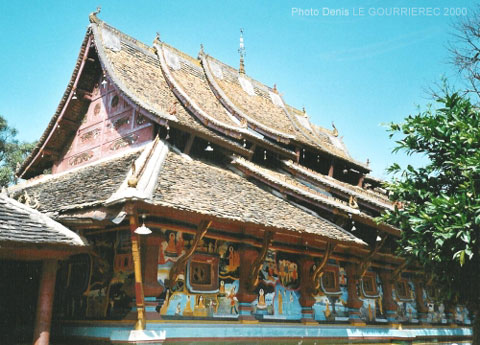 Dai bouddhist temple in Xishuangbanna region, Yunnan province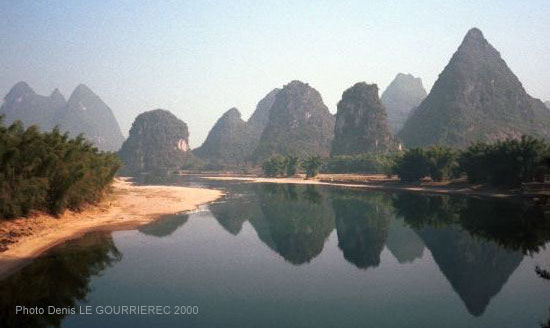 Karst landscape, Yangshuo (Guangxi Province)
(see more more reflection photos)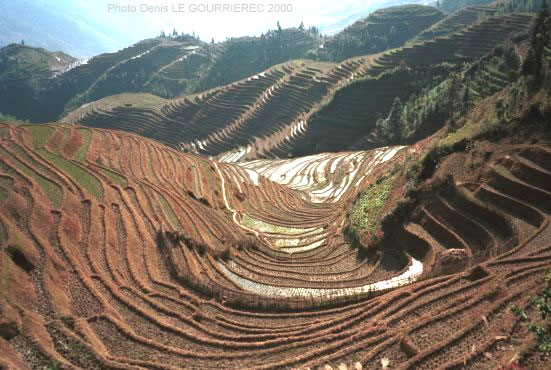 Terrassed fields near Longsheng (Guangxi Province)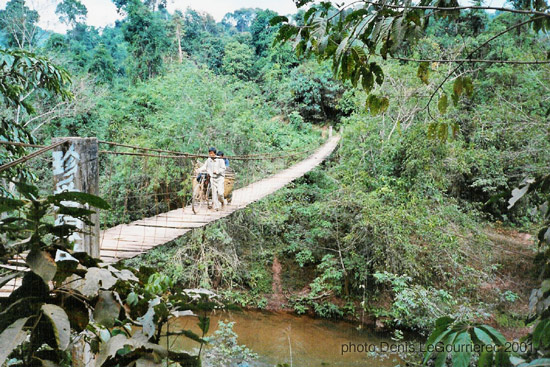 Suspension bridge in (Xishuangbanna, Yunnan)
(more bridges photos)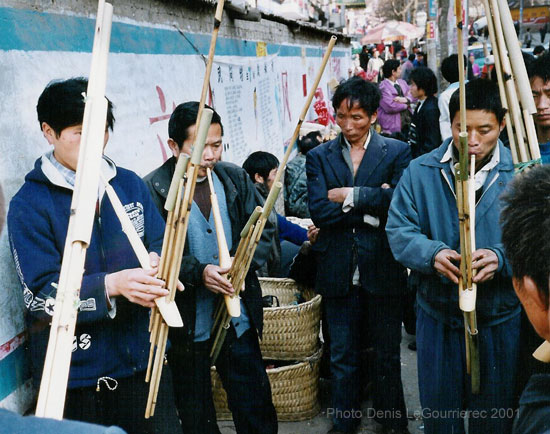 At a market in Chongan, players of mouth organ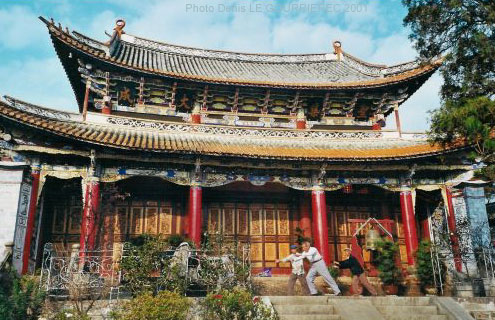 Taijiquan (Taichi) in front of a chinese buddhist temple (Yunnan Province)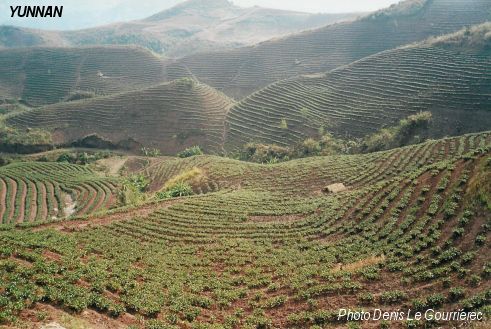 Tea covered slopes in Yunnan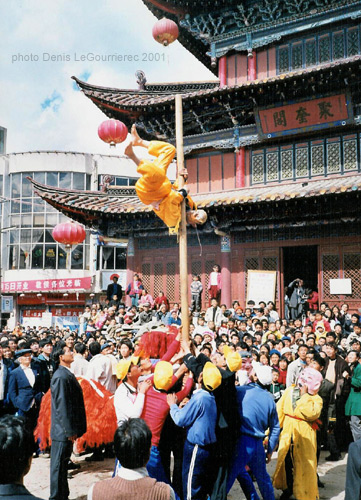 Chinese New Year in Tonghai (Yunnan)
More celebrations from other countries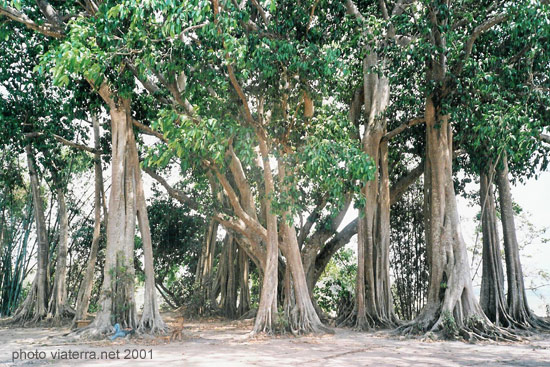 Near Ruili (Yunnan) : a banyan tree "one tree makes a forest"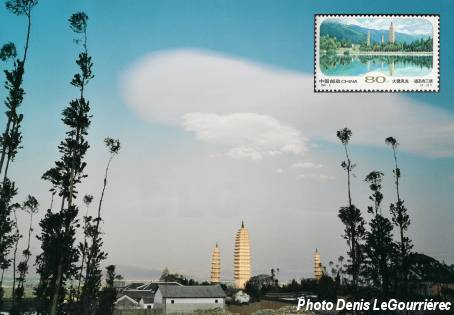 Yunnan Province : Dali (The Three Pagodas)
- more photos with stamps -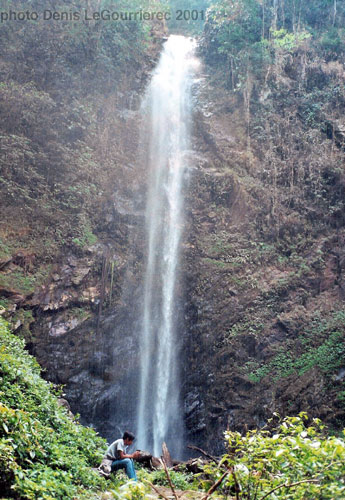 Waterfall near Mengma (Xishuangbanna, Yunnan)
(more waterfalls photos)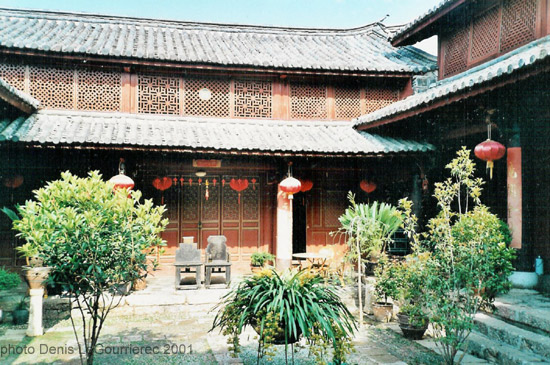 Courtyard of the hotel, in traditional Naxi style (Lijiang)
---