Photos from the tibetan regions Kham et Amdo
(West Sichuan, North Yunnan, Gansu)
Kham and Amdo are the two of the three traditional states of Tibet, the last one being ▄-Tsang, which more or less corresponds to today's administrative province of Tibet. Both regions have kept very strong traditions : there are many monasteries, stupas and prayer flags, and most of the local dress in the traditional tibetan way. Buddha's birthday is celebrated with important ceremonies, which chinese people also attend. Travelling in the region is tough : there are few buses, rough roads and frequent breakdowns. Visitors will notice the arrogant attitude of the chinese police, and their tense relation with the locals.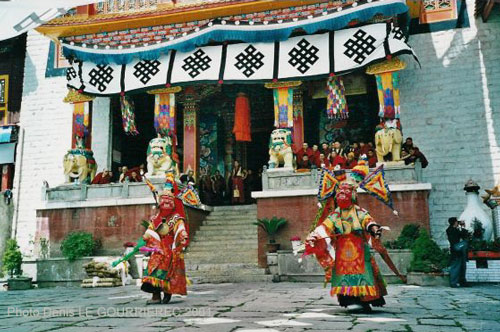 in Kangding (Sichuan) :
sacred dances of the monks on the occasion of Buddha's birthday
More celebrations from other countries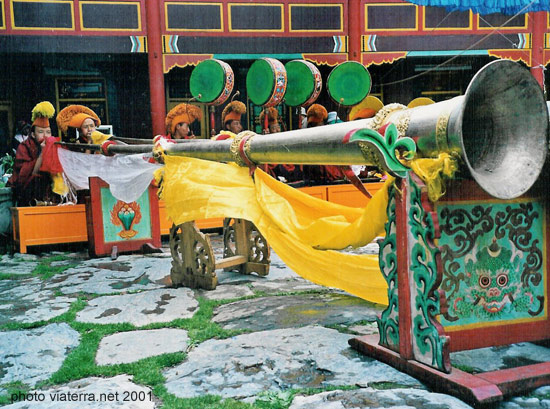 in Kangding (Sichuan) : tibetan horns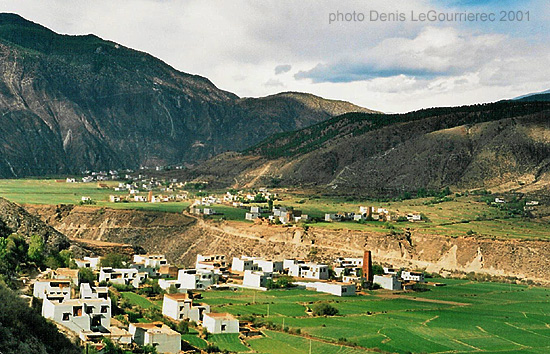 the village of Xiangsheng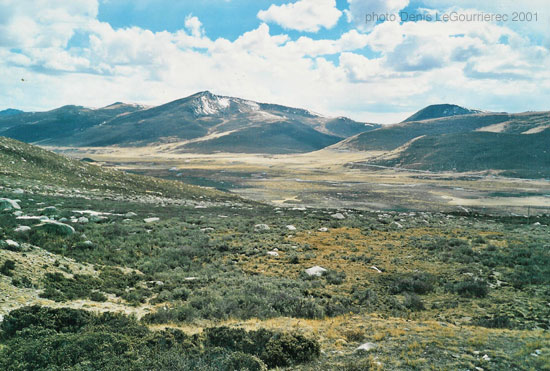 On the road between Xiangsheng and Litang (over 4000m)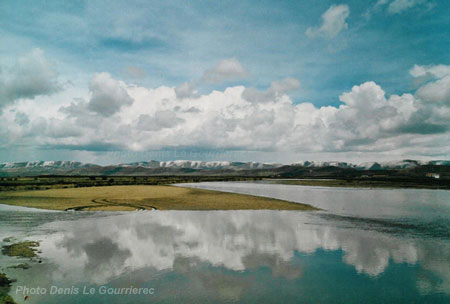 in Amdo Province (see more reflections photos)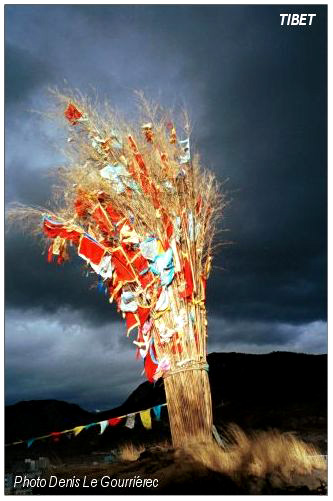 Prayer flags (Zhongdian, Yunnan Province)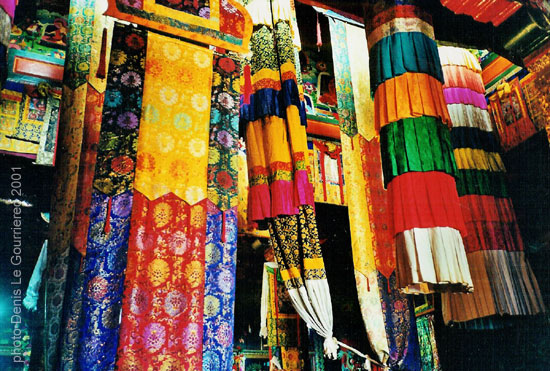 Inside a temple in Zhongdian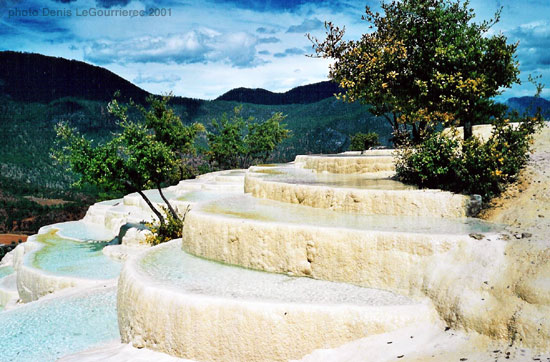 The natural limestone pools of Bai Shui Tai (White Water Village)
(you can also find such calcerous cascades at Pamukkale, Turkey)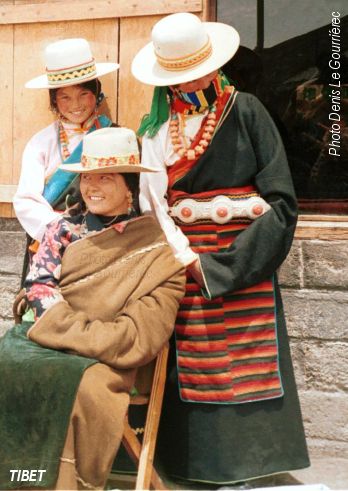 Tibetan ladies (Western Sichuan)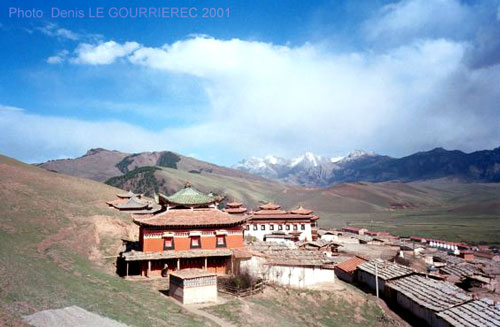 Monastery in the grasslands (at the limit between Gansu and Sichuan Provinces, near Langmusi)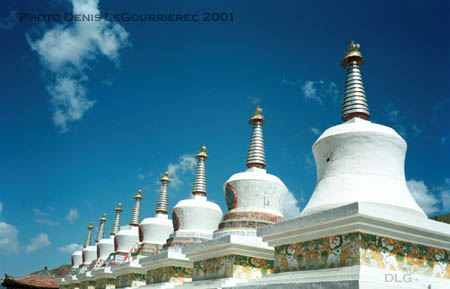 Stupas (near the monastery on the photo just above)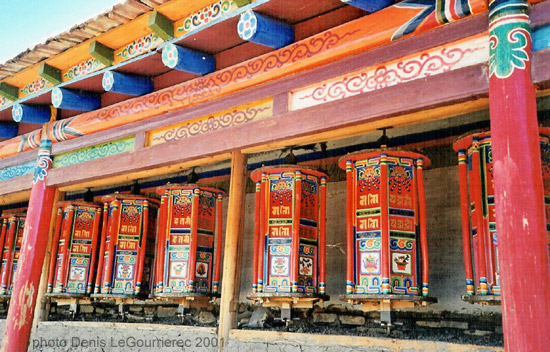 Prayer wheels around the monastery at Langmusi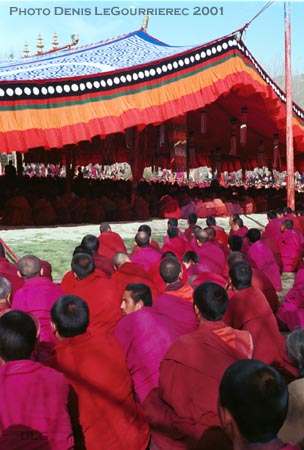 Xiahe : meeting of tibetan monks
---