Photos from Ukraine (Україна)
In the 9th century, modern-day Ukraine was populated by Slavic tribes. A state called 'Kievan Rus' was founded by Rus people (Varangians, who were Vikings). They first settled around Ladoga and Novgorod, then gradually moved southward eventually reaching Kiev about 880. In the following centuries, it laid the foundation for the national identity of Ukrainians and Russians. Kiev is therefore one of the oldest cities in Europe and has some of the finest architecture. Equally beautiful is Crimea, famous for its superb coastline and its history.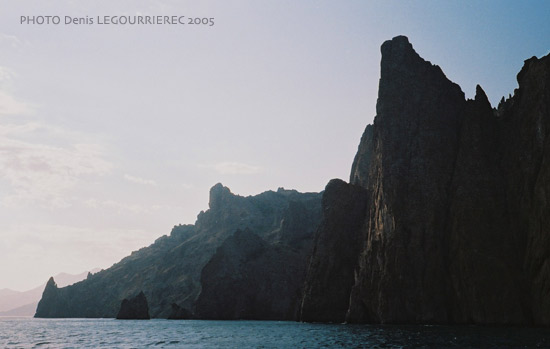 Koktebel near Feodosyia : volcanic cliffs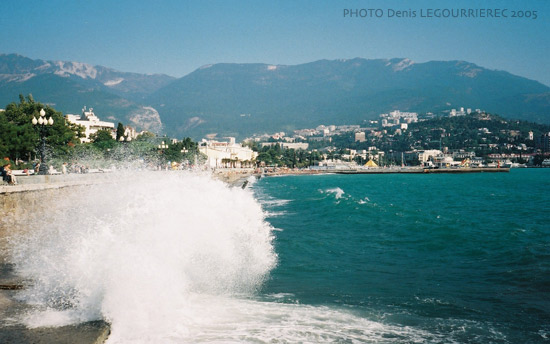 Yalta : the sea front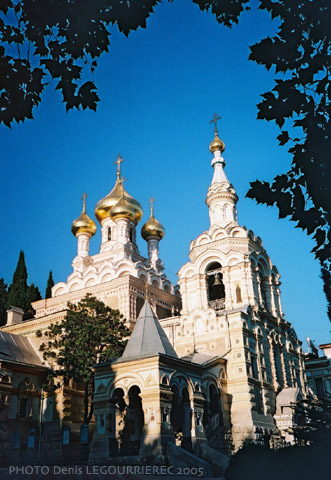 Yalta : church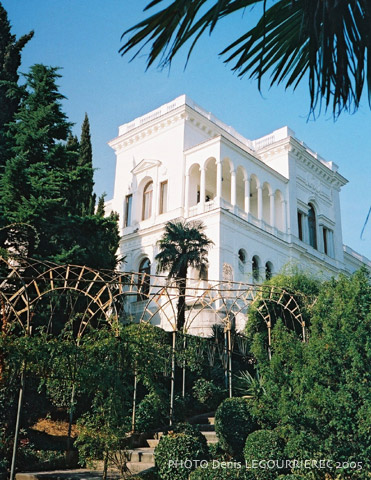 Yalta : Livadia Palace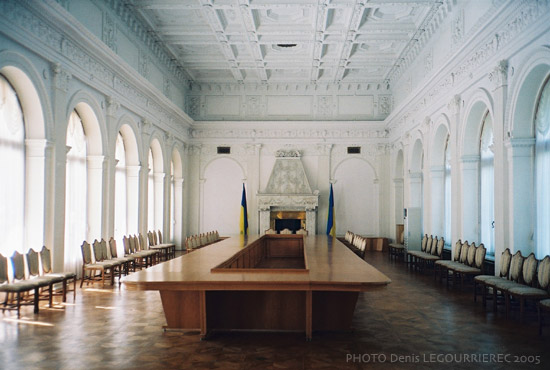 Yalta : Livadia Palace (where the 1945 Yalta conferencec took place)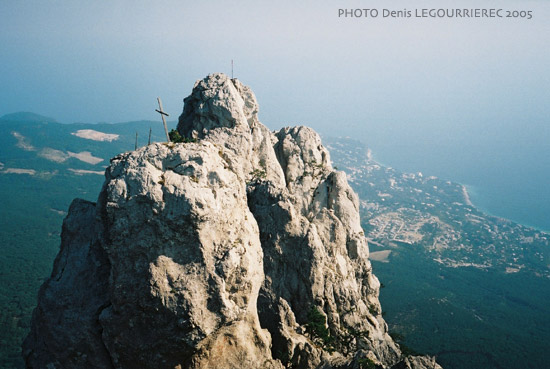 Ai Petri : looking down on the coast from 1200 m above sea level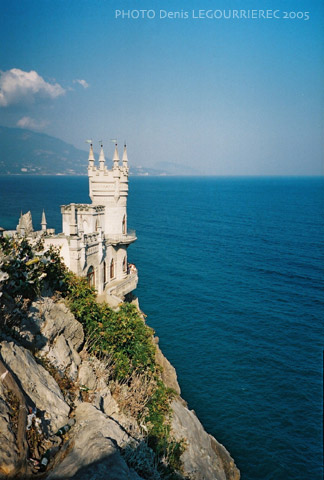 Lastochkino Gnezdo (now an italian restaurant)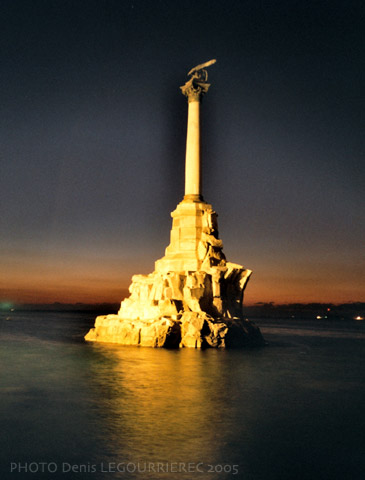 Sevastopol : memorial to scuttled ships (more night photos)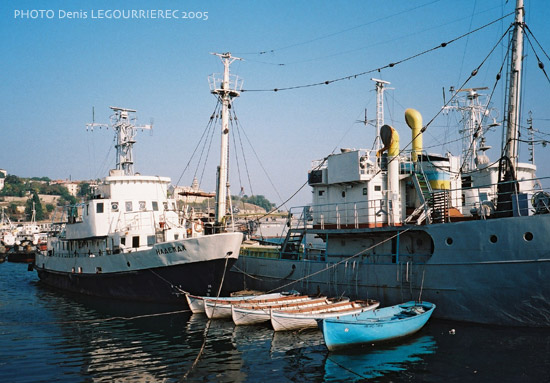 Sevastopol : the harbour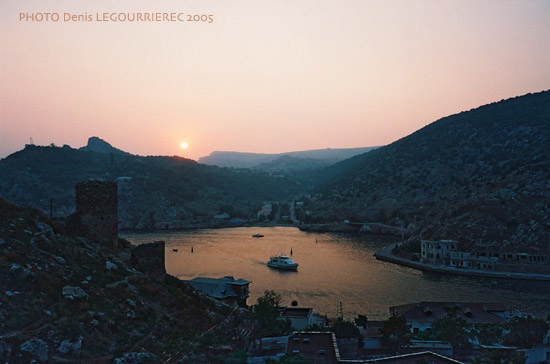 Balaklava : sunset over the harbour (more sunsets)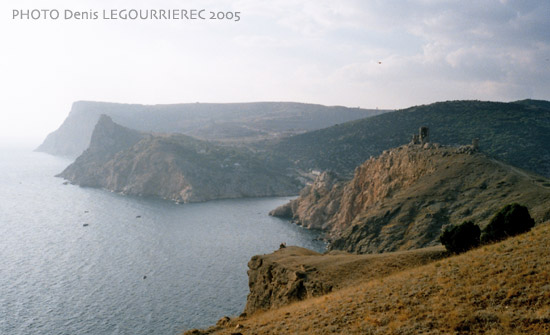 Balaklava : the coast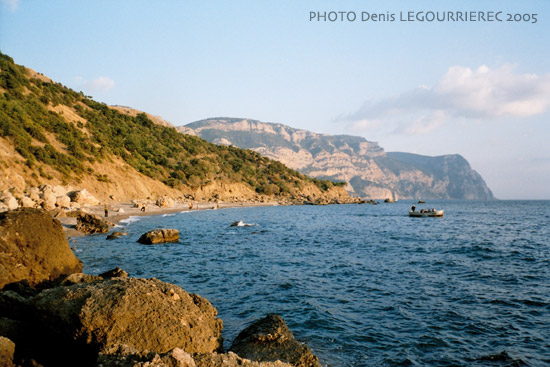 Balaklava : small beach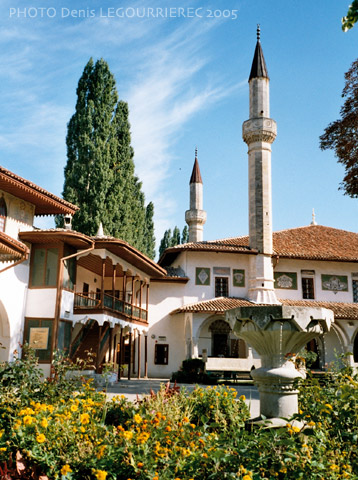 Bakhchisarai : the tatar Khan's palace (note how the turkish style of the minarets)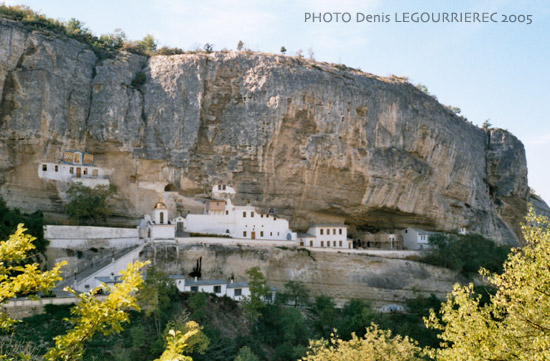 Near Bakhchisarai : monastery carved into the cliff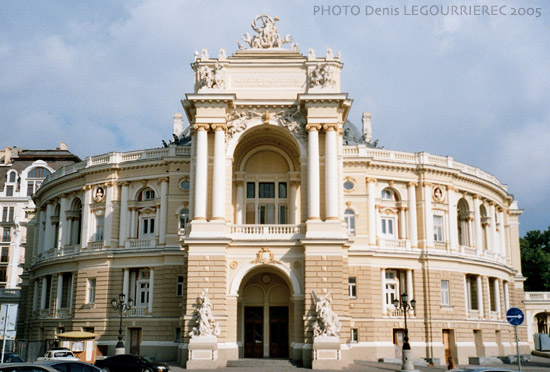 Odessa : the opera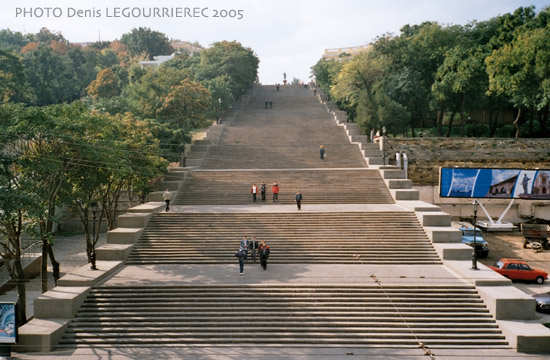 Odessa : the Potemkin steps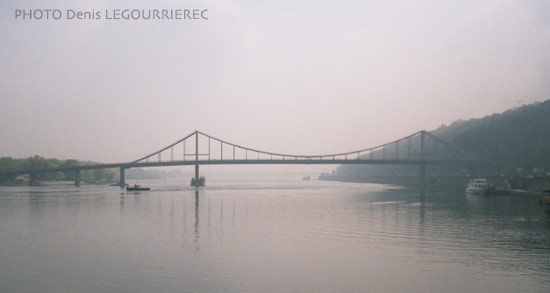 Kiev : river Dnipro and the Pishoknidny Bridge
(more bridges photos)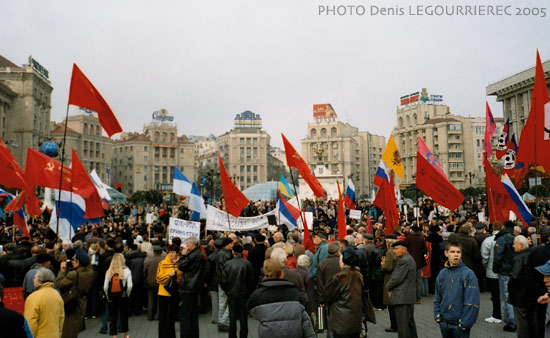 Kiev : On Maydan Nezalezhnosty (Independence Sq.). Demonstration of people
from the communist party and of supporters of the russian language. They consider
it is fascist to impose only Ukrainian while many people in the country are Russian speakers.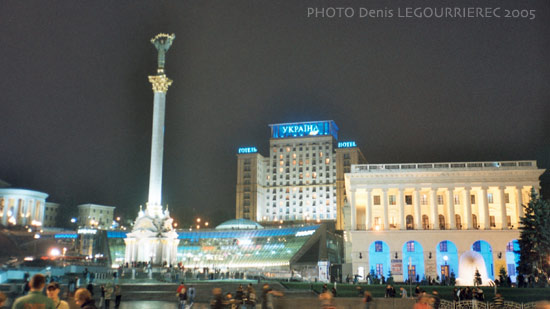 Kiev : Maydan Nezalezhnosty (Independence Sq.) at night (see more night photos)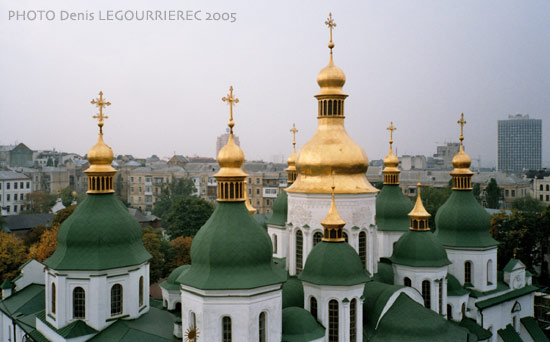 Kiev : golden domes of St Sophia cathedral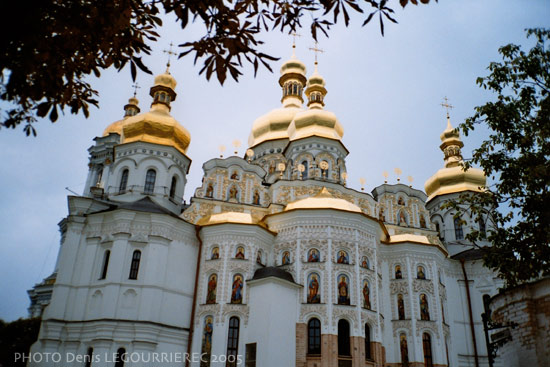 Kiev : Lavra monastery, Uspensky cathedral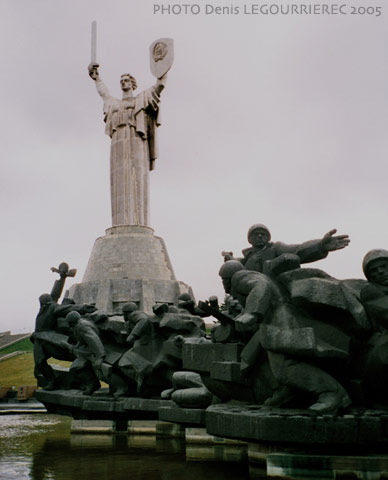 Kiev : Motherland statue at the memorial complex of the 1941-1945 war
(more photos of statues)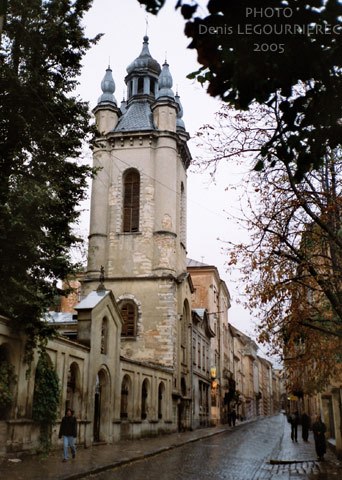 Lvov / Lviv : street of the old town
---