Photos de Californie
Le nom de la Californie a été d'abord appliqué à l'île de la Californie qui est l'extrémité sud de Baja-California, par une expédition espagnole en 1533. Les missionnaires espagnols ont commencé à installer des missions le long de la côte et les trappeurs et les colons tard des États-Unis et le Canada sont ensuite arrivés dans la région. La Californie est une terre incroyablement diverse, qui a de tout: des déserts, des arbres géants, de hautes montagnes, de grandes cascades, la ville la plus cosmopolite des États-Unis, un littoral magnifique et bien plus encore.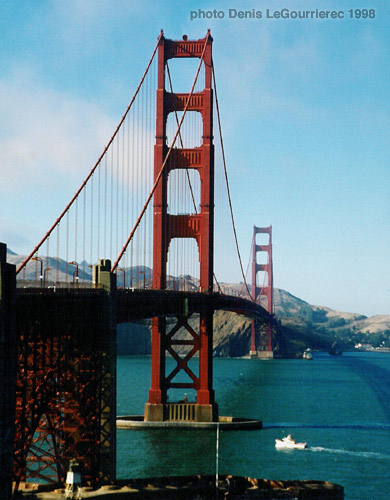 San Francisco : the Golden Gate bridge (more bridges photos)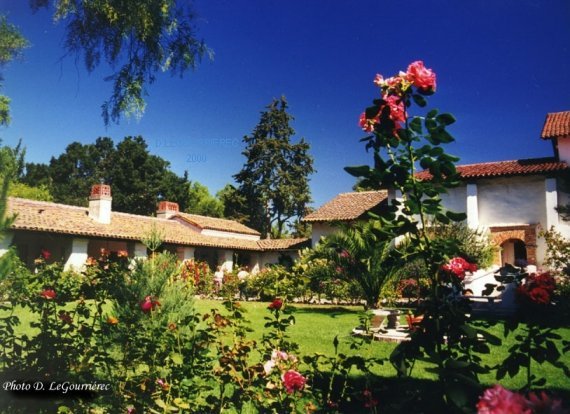 Mission San Juan Bautista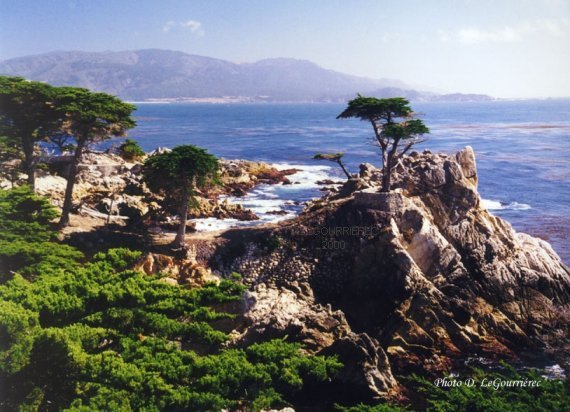 Lone Cypress on the coast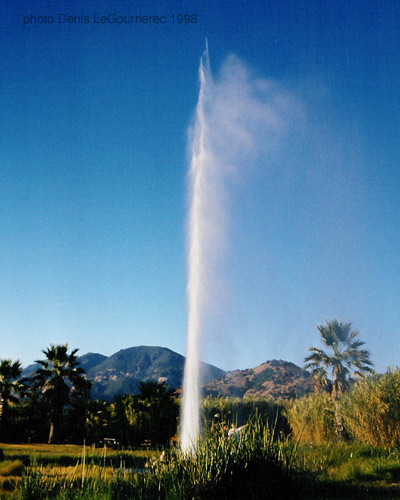 the "Old Faithful" geyser near Calistoga, Napa valley
It erupts approximately every 20-30 minutes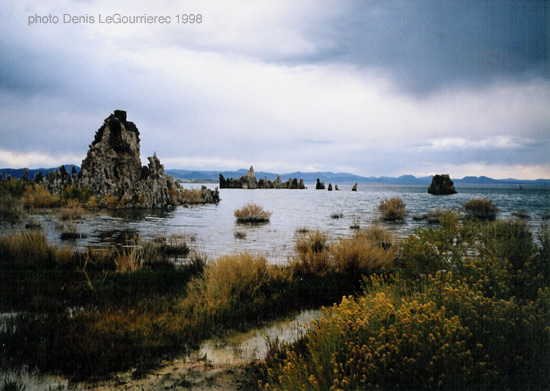 Mono lake : rock formations became visible as the water level dropped.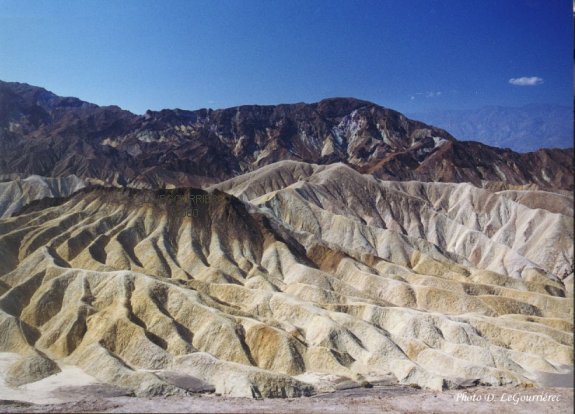 Death Valley : mud hills at Zabrisky point
(more deserts)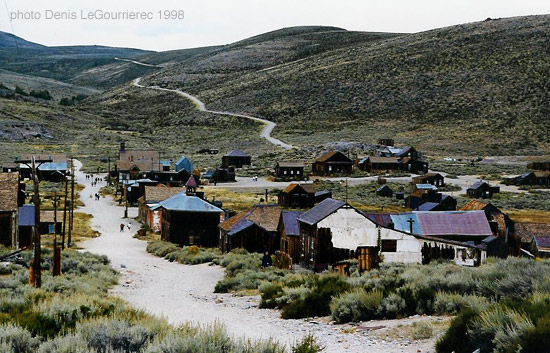 Bodie Ghost town, a former wild-west village in a state of frozen ruin.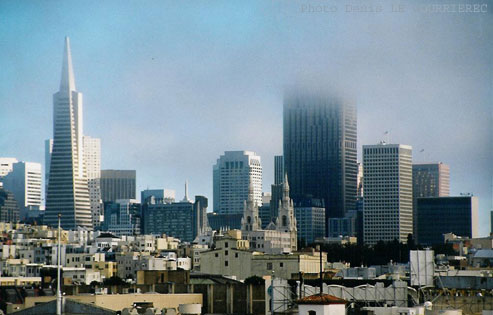 San Francisco sky-scrapers in the fog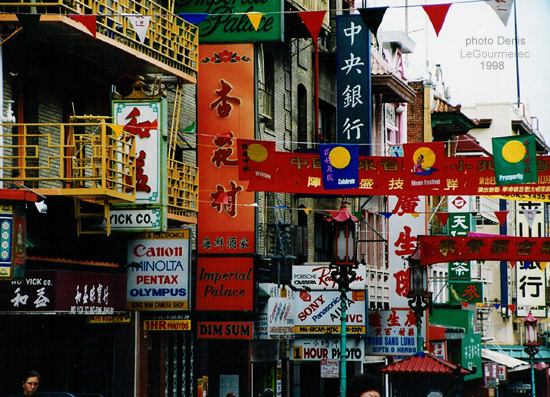 San Francisco : a confusion of signs in Chinatown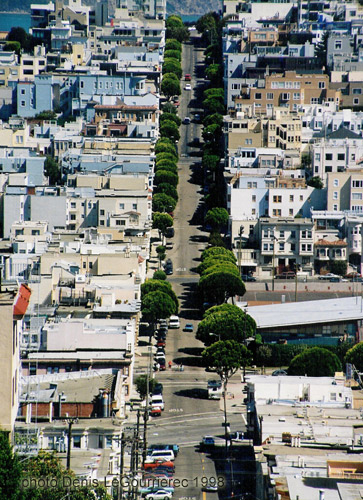 San Francisco street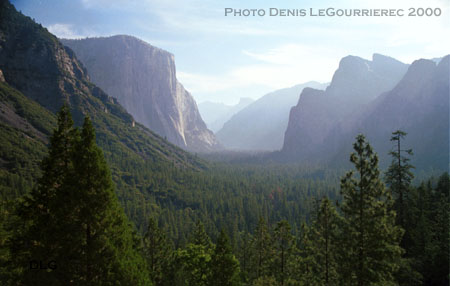 "tunnel view" - Yosemite National Park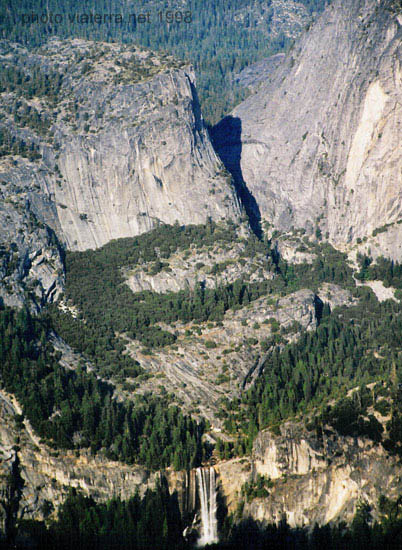 Yosemite National Park : waterfall, pine trees and granite cliffs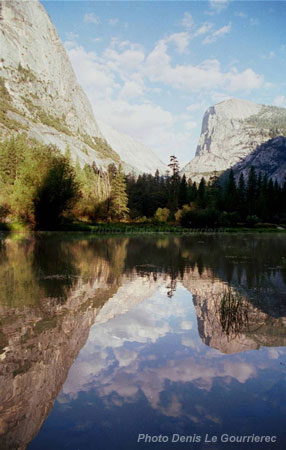 Mirror Lake, Yosemite Nat. Park
(more reflections photos)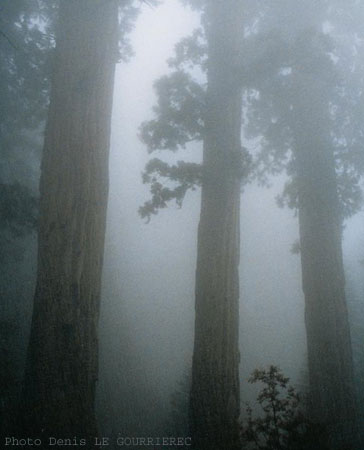 Sequoia Nat.Park in the mountain mist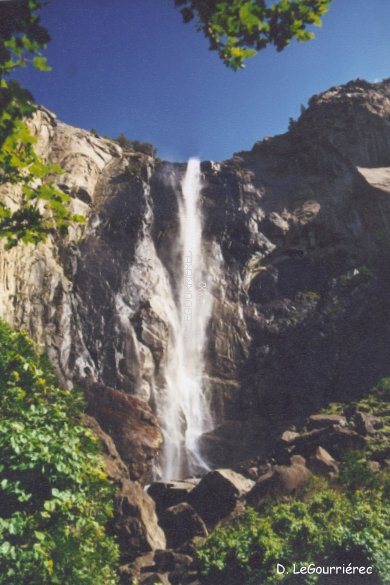 Waterfall in Yosemite Nat. Park
(more waterfalls)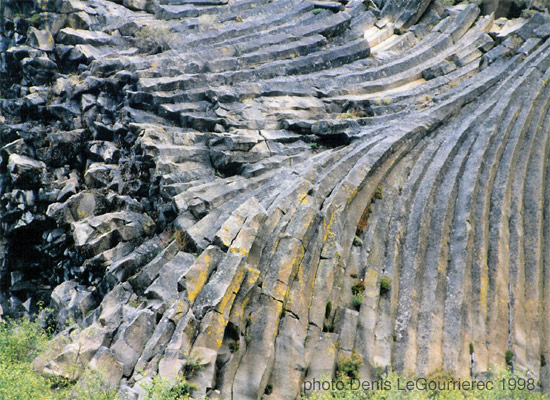 Basalt columns of the "Devils Postpiles"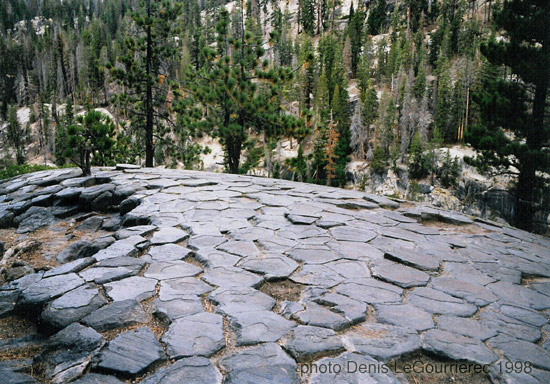 Devils Postpiles : the top of the columns clearly shows their hexagonal shape
(I saw more such basalt columns in Armenia)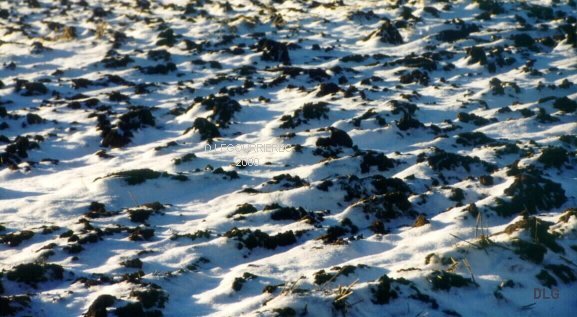 A comparison between a scorching hot place and a freezing one ...
Salt deposits in Death Valley and a snow covered field winter in Sweden