Photos of towers and statues
TV- TOWERS
I also have photos of the Fernsehturm in Stuttgart and Berlin, but not at hand, sorry.
Amongst those below, I only went up the one in Tashkent (1st level).
The tower in Moscow was closed for renovation, and the one in Almaty was not open to visitors.





---
Motherland (Russian: Rodina-mat) is the name of several huge statues in various cities of the former USSR,
All of them commemorate the Soviet victory in the Great Patriotic War (World War II).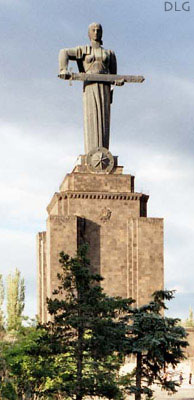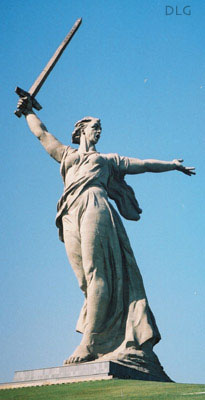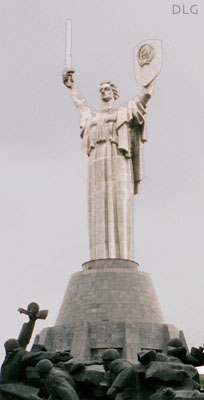 Yerevan
23 m
"Mayr Hayastan"
(Armenia)

Volgograd
85 m (to top of sword)
"Rodina Mat' Zovyot!"
(Russia)

Kiev
102 m (to top of sword)
"Rodina Mat"
(Ukraine)

---
Although Stalin statues are quite rare (except in Georgia), Lenin statues are still quite common,
although they have sometimes been "relocated at the back" like in Bishkek.
In Russia, most towns have some sort of Lenin Sq. with a statue or like in Ulan-Ude, a BIG head.
← Ulan-Ude
(Russia)
the world´s biggest Lenin head


---

Volgograd →
(Russia)