Fotos de China (noreste)
El nombre de China probablemente proviene de la Dinastía Qin. El nombre de Qin llegó a Europa a través de la Ruta de la Seda. La palabra china equivalente para el país es Zhongguo (中国), que significa 'imperio del medio'. China es uno de las más antiguas continuas civilizaciones en el mundo y su legado hoy es testimonio de su larga historia, por ejemplo :
- La Ciudad Prohibida de Pekín, de fecha de la dinastía Ming.
- La Gran Muralla, construida durante la dinastía Qin.
- El imperialismo europeo también ha dejado su marca en ciudades como Shanghai y Qingdao.
- Más recientemente, el éxito económico de China está en ninguna parte más visible que en el estilo moderno de Pudong en Shanghai.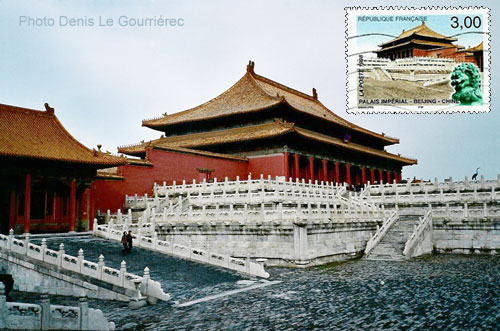 Beijing (北京): The Forbidden City (紫禁城) - more photos with stamps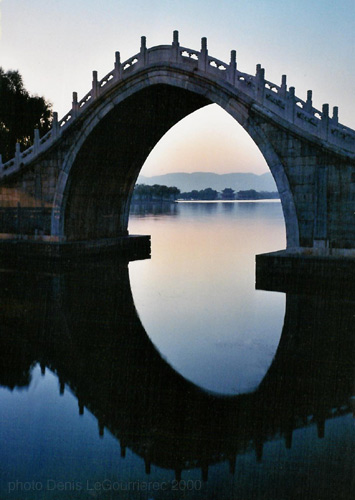 Bridge in the Summer Garden, Beijing
(see more photos of bridges and more photos of reflections)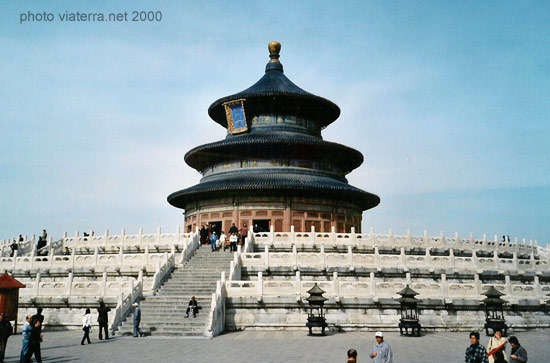 Beijing : the Temple of Heaven (天坛, TianTan)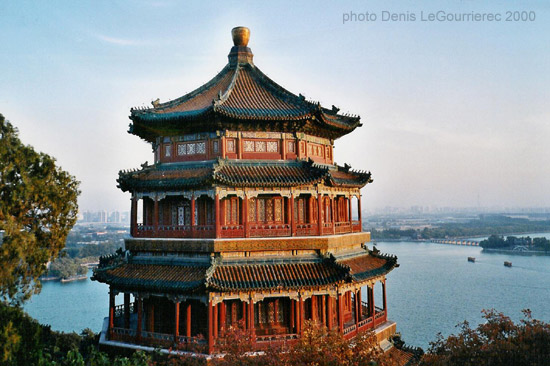 Beijing : temple overlooking the lake in the Summer Garden (頤和園)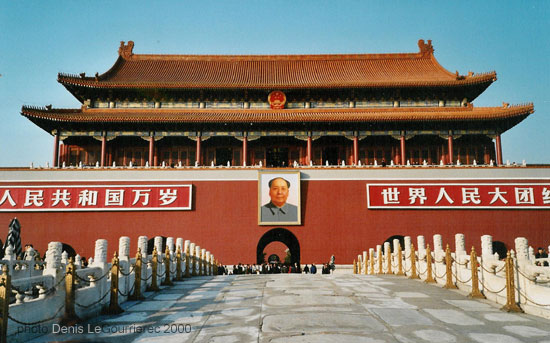 Beijing : the Forbidden City
(more castles and citadels photos)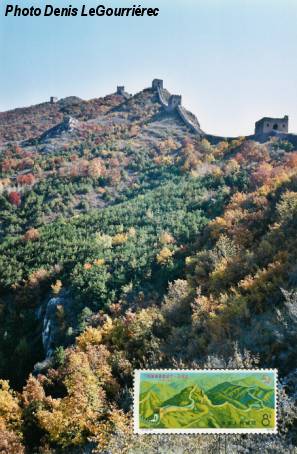 The Great Wall at Simatai (司马台) - more photos with stamps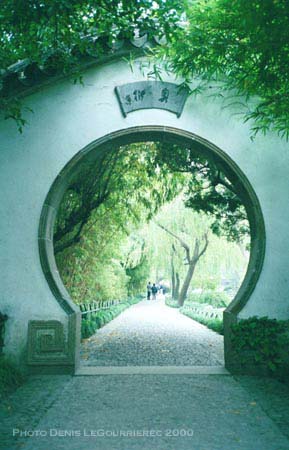 Suzhou (苏州): classical garden
Shanghai (上海): Pudong area in the morning (more towers photos)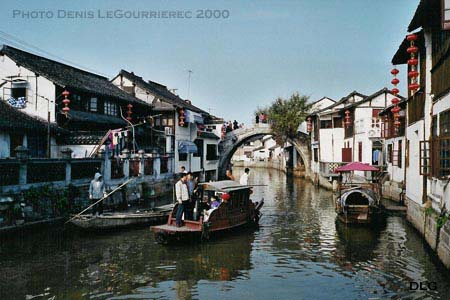 Just south of Shanghai : Zhu Jia Jiao (朱家角)
Shanghai : the Pudong (浦东) by night (more photos by night - autres photos de nuit)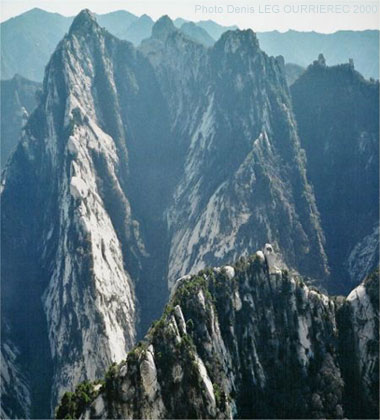 Huashan (华山) Mountains (Sacred Taoist Mountains)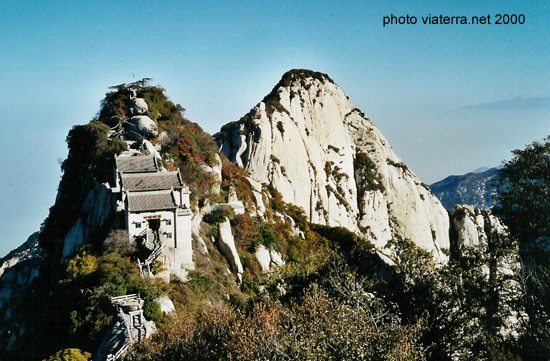 Taoist temple in Huashan mountains (华山)
Doesn't look like China, right ? This is the train station building in Qingdao (青岛, Tsingtao).
This town was formally a german concession. Today a lot of german architecture remains,
but the town is best known worldwide for it's beer "Tsingtao"
---