Bilder von China (Süd-West)
Dieser Teil von China ist äußerst vielfältig. Es gibt viele verschiedene Minderheiten wie die Dong, Naxi, Dai und Miao, die jeweils haben ihrer eigenen Kultur, Architektur, Sprache und Tracht. Die Landschaft ist ebenso reich : tiefen Schluchten in den hohen Bergen im Norden der Provinz Yunnan, Karstlandschaft in der Nähe von Yangshuo und Guilin, Reisfeldern von tropischen Xishuangbanna.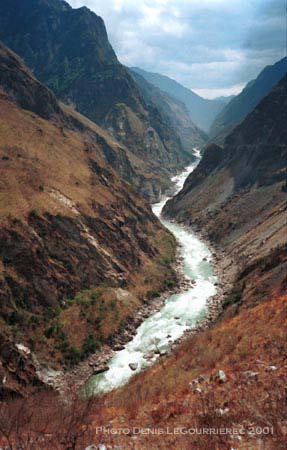 The Tiger Leaping Gorge (Yunnan)
see also a painting from this photo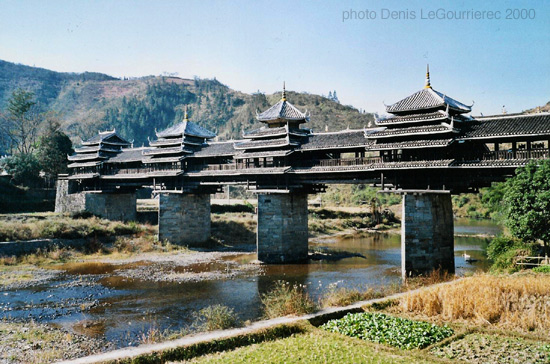 Dong Minority Bridge of "rain and wind", near Chenyang, Guizhou province
(more bridges photos)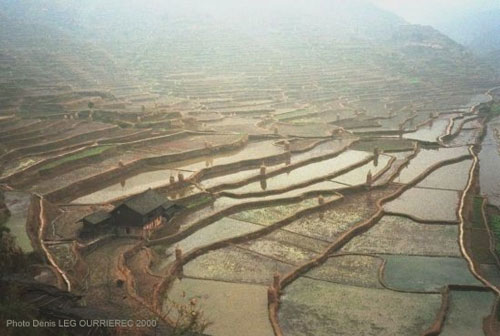 Flooded terrassed fields in Guizhou province
Hong-Kong : view across Victoria Harbour at night
(more photos by night - d'autres photos de nuit)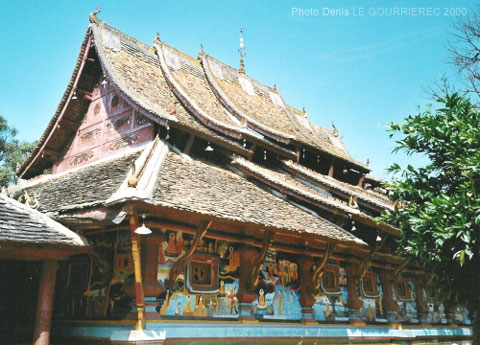 Dai bouddhist temple in Xishuangbanna region, Yunnan province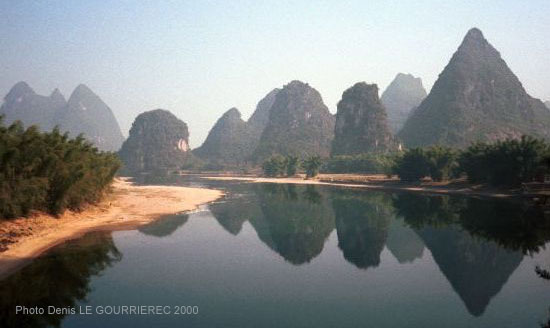 Karst landscape, Yangshuo (Guangxi Province)
(see more more reflection photos)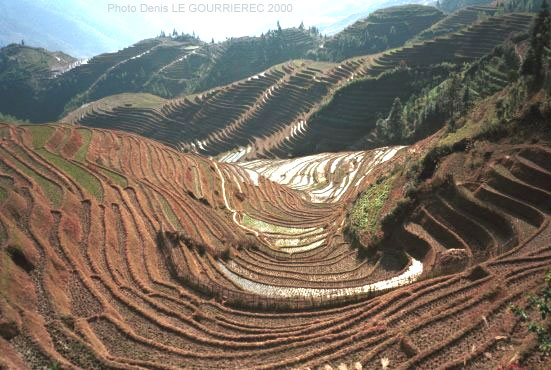 Terrassed fields near Longsheng (Guangxi Province)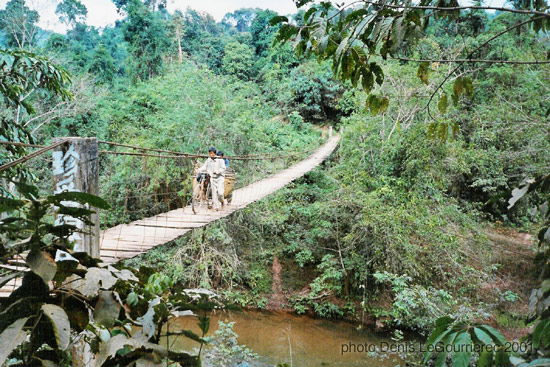 Suspension bridge in (Xishuangbanna, Yunnan)
(more bridges photos)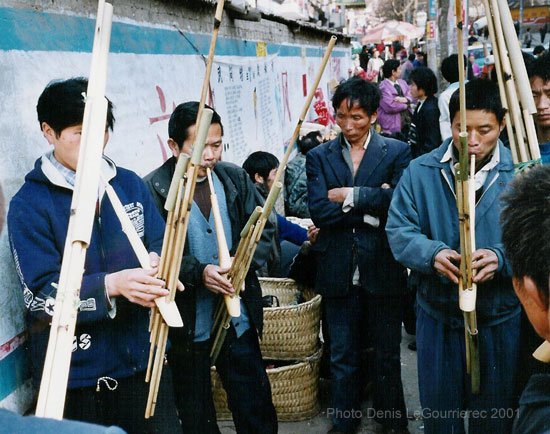 At a market in Chongan, players of mouth organ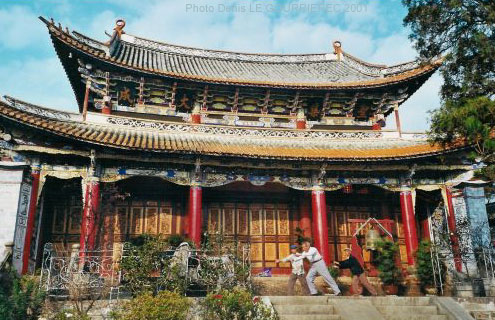 Taijiquan (Taichi) in front of a chinese buddhist temple (Yunnan Province)
Tea covered slopes in Yunnan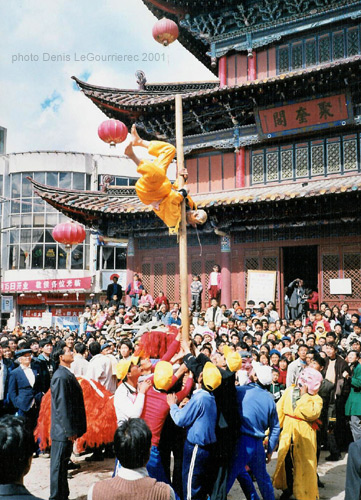 Chinese New Year in Tonghai (Yunnan)
More celebrations from other countries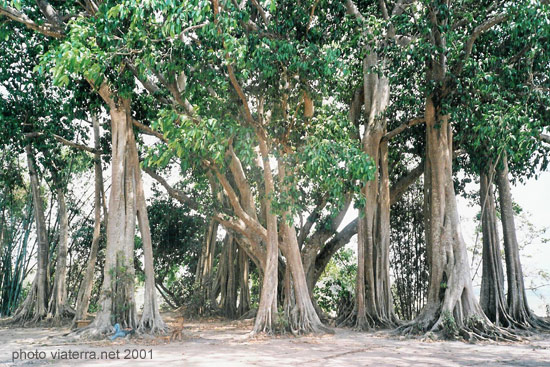 Near Ruili (Yunnan) : a banyan tree "one tree makes a forest"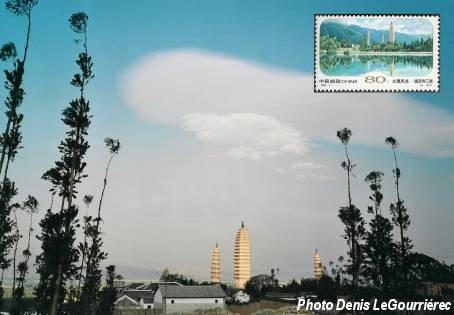 Yunnan Province : Dali (The Three Pagodas)
- more photos with stamps -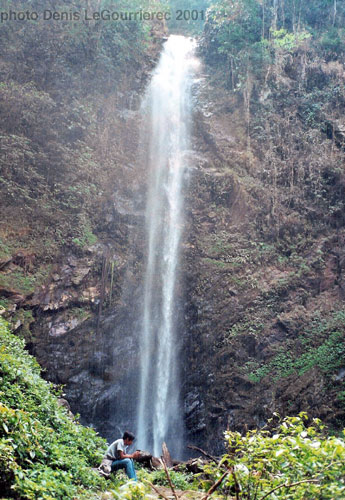 Waterfall near Mengma (Xishuangbanna, Yunnan)
(more waterfalls photos)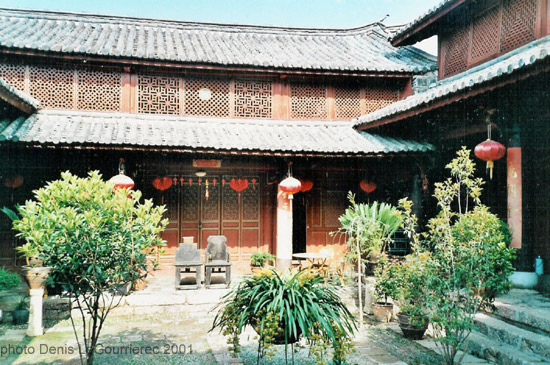 Courtyard of the hotel, in traditional Naxi style (Lijiang)
---