Bilder aus Armenien
լուսանկարներ Հայաստան
Фотографии из Армении
Der gebürtige Armenier Name für das Land ist Hayk (von der legendären Patriarch der Armenier und ein Ur-Ur-Enkel des Noah). Der Name im Mittelalter war als Hayastan erweitert (Armenisch: Հայաստան), durch Zugabe des iranischen Suffix-stan (Land). Der Name Armenien leitet sich von den Namen Aram, ein direkter Nachfahre des Patriarchen Hayk. Armenien liegt im Hochland rund um den biblischen Berg Ararat.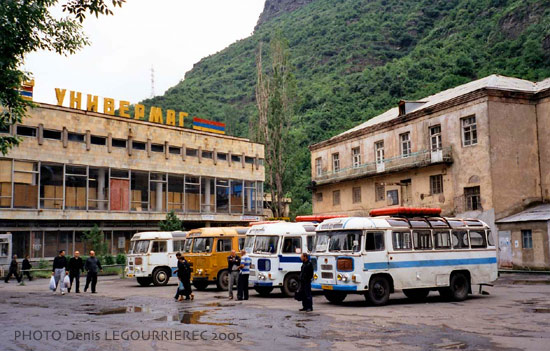 Alaverdi bus station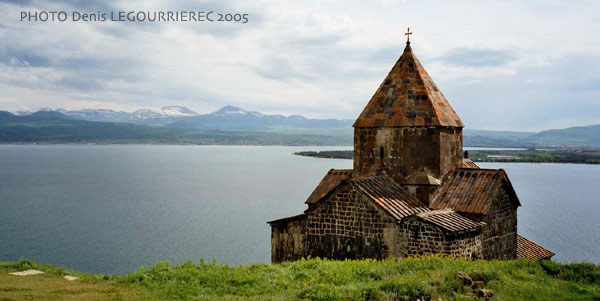 Sevanavank Monastery on the shore of Lake Sevan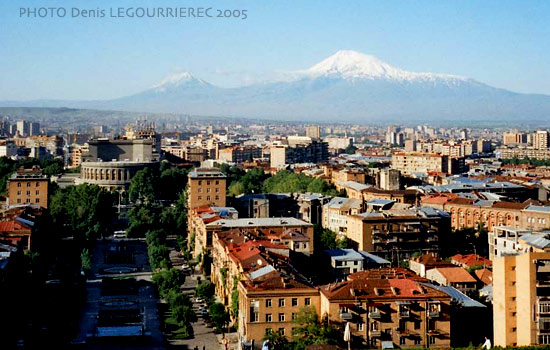 Yerevan and Mount Ararat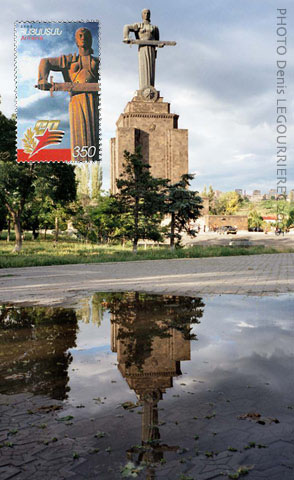 Yerevan : statue of Mother Armenia ("Mayr Hayastan)"
(more photos with stamps)
(more photos of statues)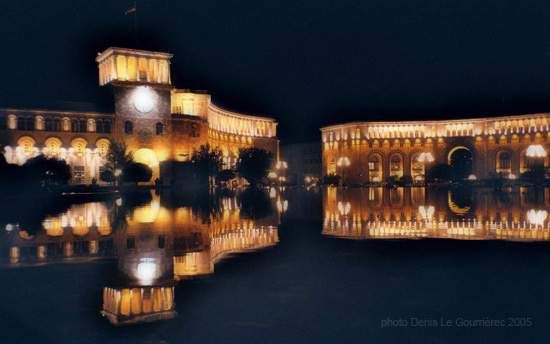 Yerevan central square (Hanrapetutyan Hraparak) at night
(more night photos and reflection photos)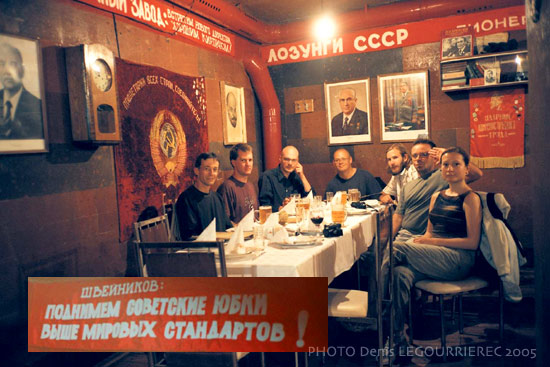 Yerevan : СССР ресторан
Dinner with fellow travellers in the soviet themed restaurant

Our new Politburo discussed this slogan :
"we make soviet miniskirts higher than the world standards"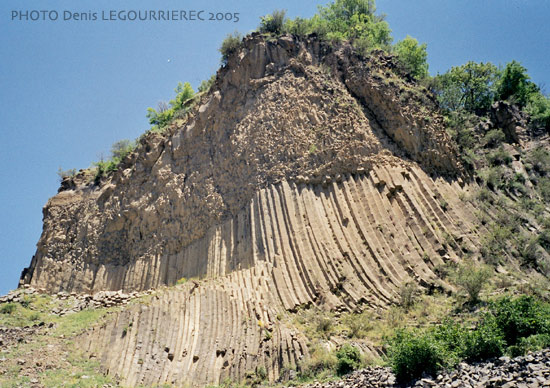 Basalt rock formation near Garni
(I saw some other such basalt columns in California)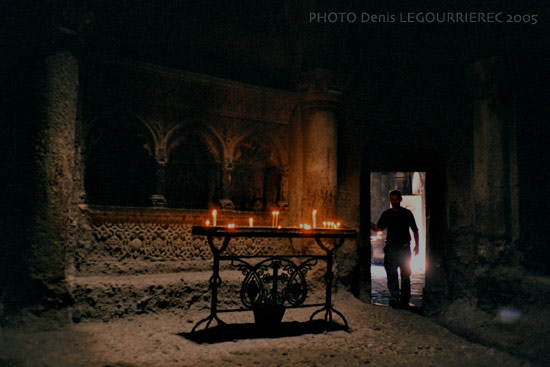 Geghard Monastery : chapel carved out of the cliffside

Lake Spendaryan near Vorotan pass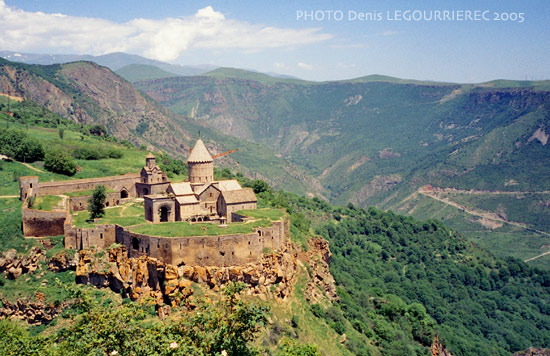 Tatev Monastery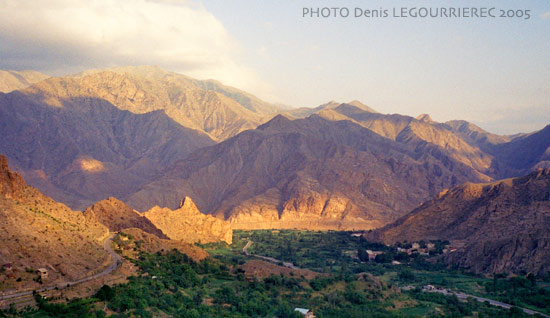 Meghri (the mountains at the back are in Iran)
---