Bilder von Xinjiang
Xinjiang ist die westlichste Provinz von China und bedeutet wörtlich 'neue Grenze', ein Name, während der Qing-Dynastie gegeben. Es ist die Heimat einer Reihe von verschiedenen ethnischen Gruppen, einschließlich der Uiguren. Weil die Uiguren sprechen eine Turkische Sprache, ist die Region auch als Chinesisch-oder Ost-Turkestan bekannt (Ost, im Vergleich zu anderen türkischen Völkern). Ein großer Teil von Xinjiang wird durch die Taklamakan-Wüste besetzt, die von Oase-Städten wie Kutcha, Turpan, Kashgar umgeben ist. Diese Städte und die Felder erhalten ihr Wasser aus den nahen Bergen Bereiche (zum Beispiel die Pamir und des Tianshan-Gebirges).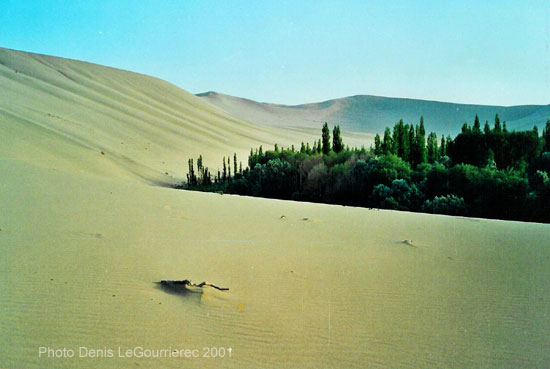 Dunhuang : sand-dune on the fringes of the oasis
(although administratively in Gansu province,
it is very close to Xinjiang so I feature this photo on this page)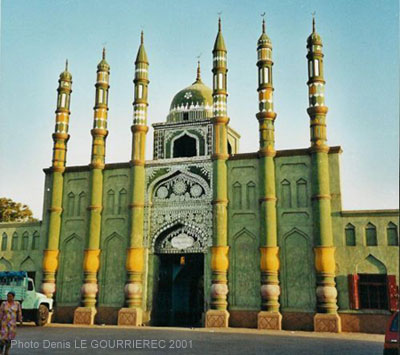 Mosque in Turpan : the historical capital of the Uyghurs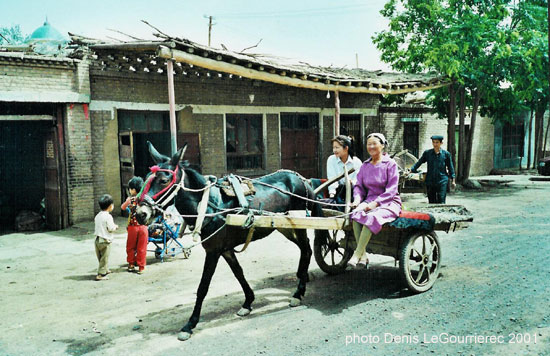 Turpan : street life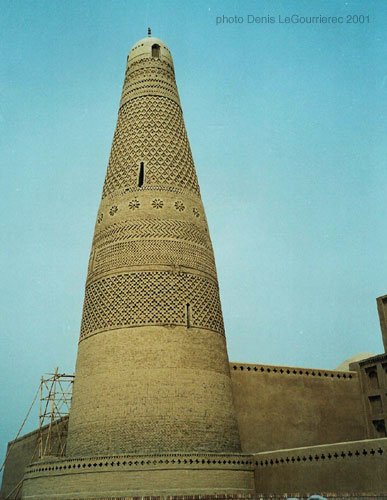 The afghan style minaret near Turpan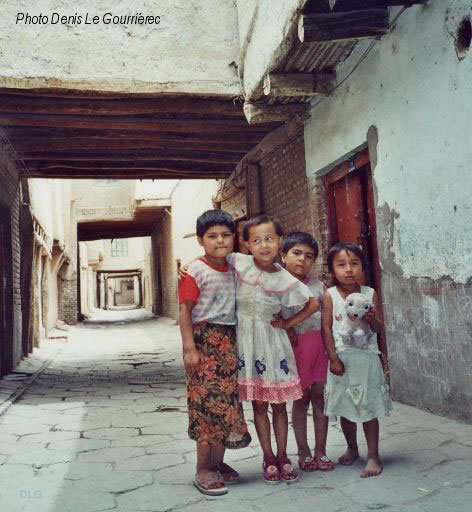 Uyghur kids in the old traditional part of Kashgar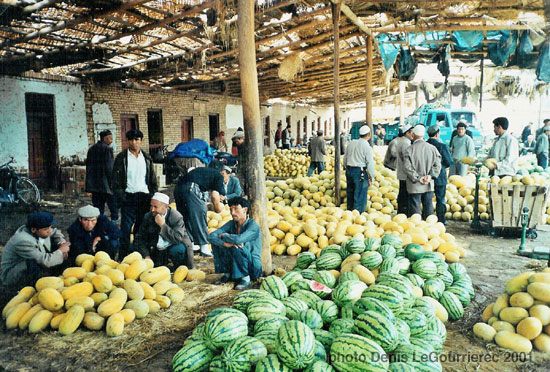 Melons and pasteques at the market in Kashgar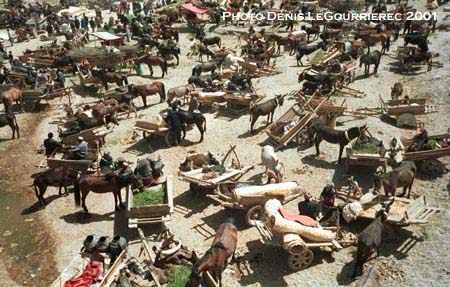 Market day in Kashgar : the "parking lot"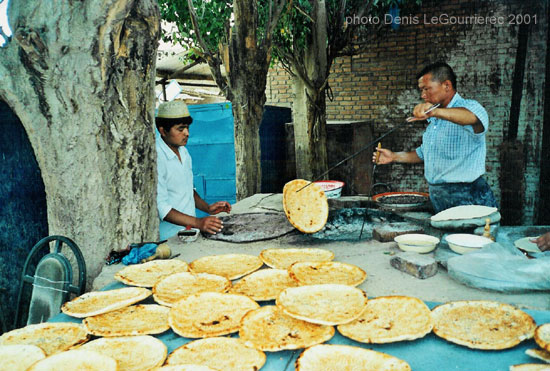 Making of nan-bread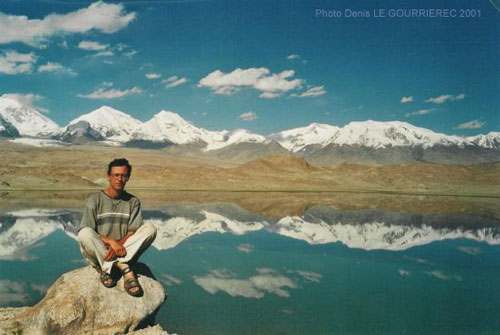 Karakul Lake (alt. 3600 m) in the Pamir (my favorite view of the whole trip)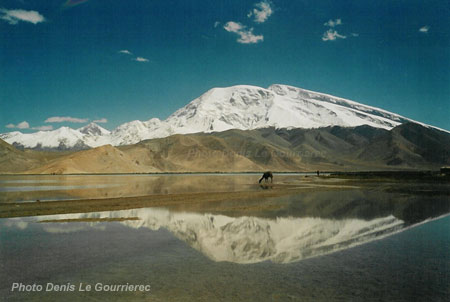 The Mustagata mountain reflecting in Karakul lake
(see more reflection photos and a full panorama)
---