Bilder der Stadt Cork
Der Name Cork ist die englische Form des irischen Corcaigh, aus corcach : 'Sumpf'. Cork war ursprünglich eine monastische Siedlung von Saint Finbarr im 6. Jahrhundert gegründet und erzielt einen städtischen Charakter irgendwann zwischen 915 und 922 als die Wikinger ein Handelshafen gegründet. Die Stadt liegt am Fluss Lee, die in zwei Kanäle am westlichen Ende der Stadt sich unterteilt.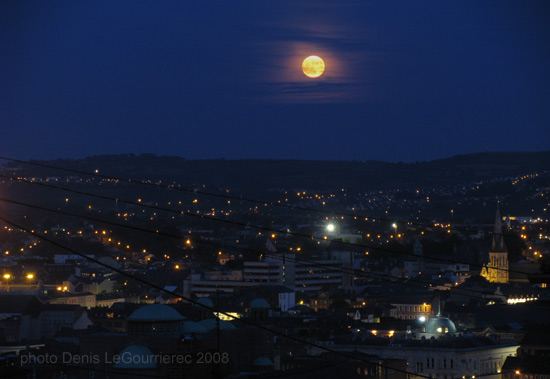 Rising moon over Cork city
(see more night photos)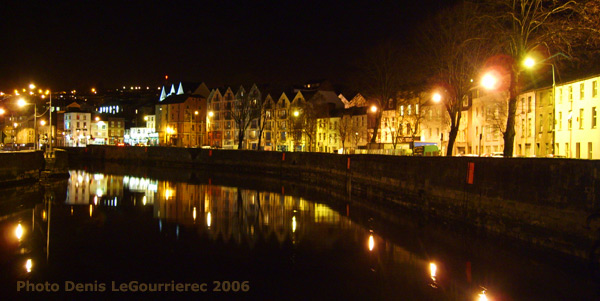 River Lee at night, Pope's Quay from the pedestrian bridge
(click here for more night photos)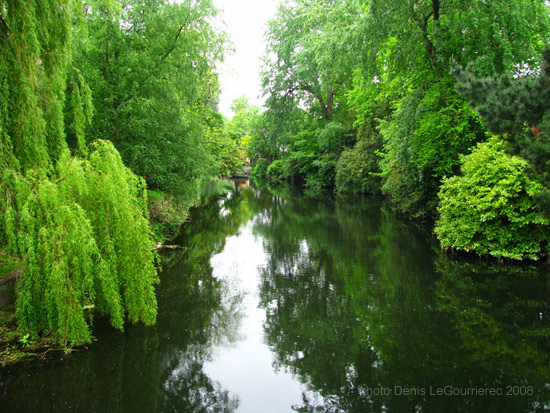 on the UCC (University Campus) in Cork

panoramic view of the oldest building of UCC (University College of Cork)
(more panoramas here)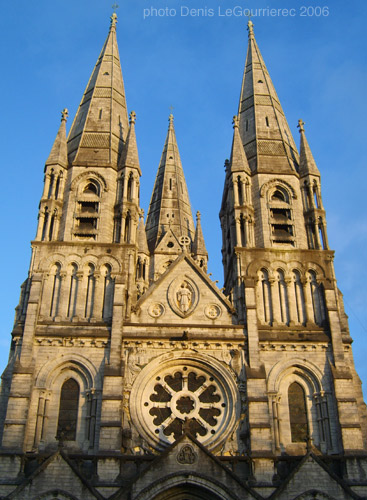 St Finbarre's Cathedral : by day ...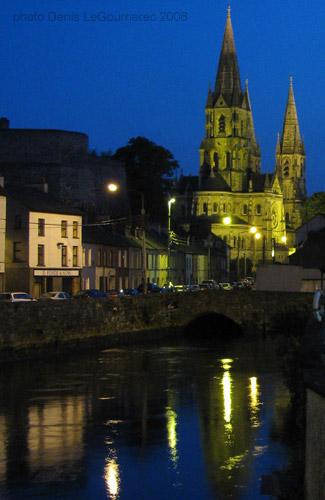 ...and by night, reflecting in the southern channel of river Lee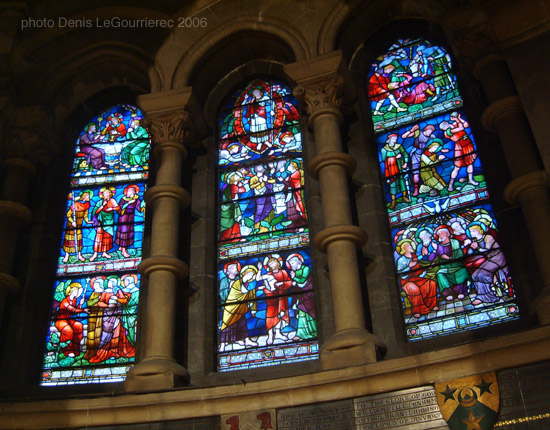 Stain-glass window in St Finbarre's Cathedral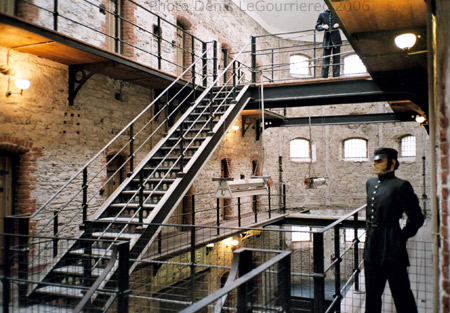 Cork historical jail museum (City Gaol)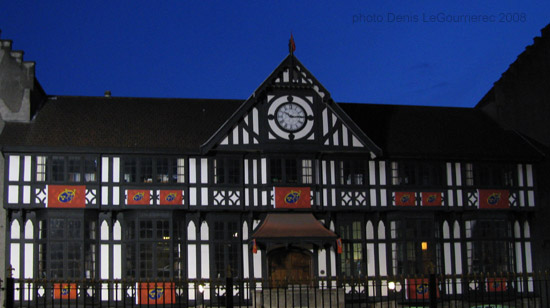 The front of the Beamish factory building (with Munster flags)
(see more night photos)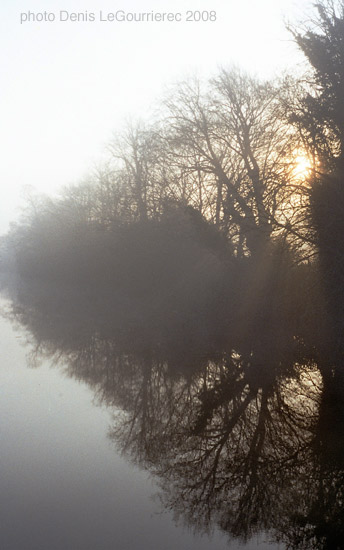 Sunrise over river Lee along the Mardyke walkway