Photos de la ville de Cork
Le nom de Cork est la forme anglaise de l'irlandais Corcaigh, de corcach qui signifie 'marais'. Cork était à l'origine un monastère fondé par Saint Finbarr au 6e siècle, et elle a atteint un caractère urbain entre 915 et 922, lorsque les Vikings ont fondé un port de commerce. La ville est construite sur la rivière Lee qui se divise en deux canaux à l'extrémité ouest de la ville.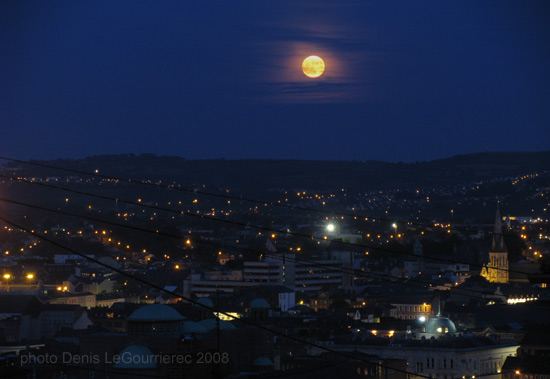 Rising moon over Cork city
(see more night photos)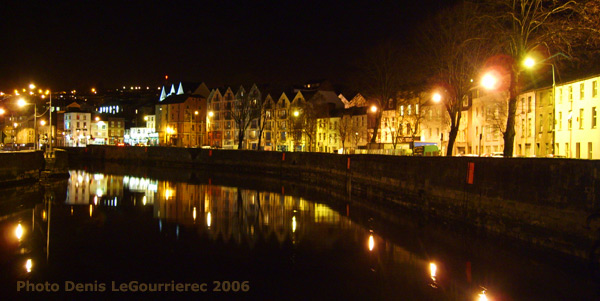 River Lee at night, Pope's Quay from the pedestrian bridge
(click here for more night photos)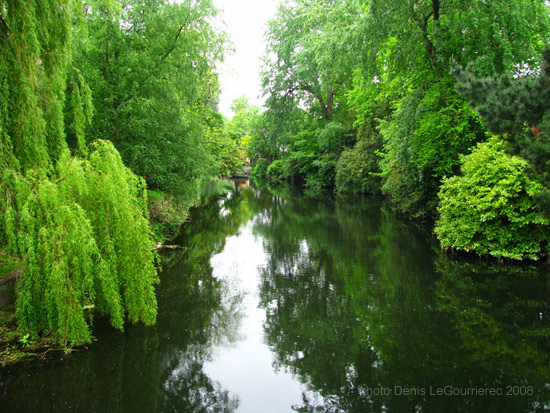 on the UCC (University Campus) in Cork

panoramic view of the oldest building of UCC (University College of Cork)
(more panoramas here)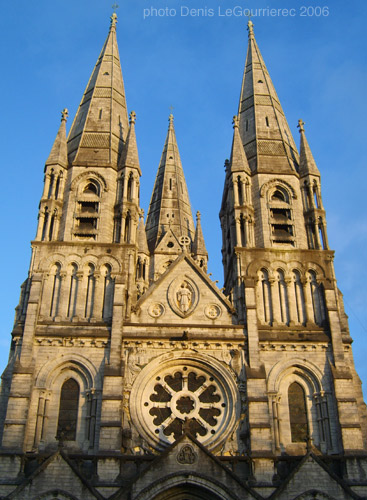 St Finbarre's Cathedral : by day ...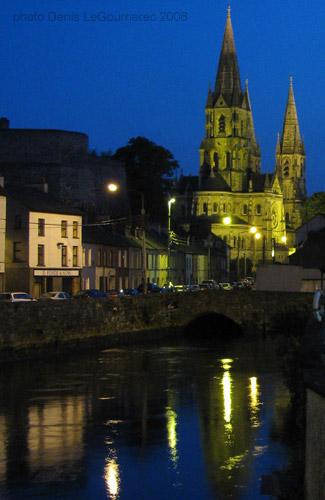 ...and by night, reflecting in the southern channel of river Lee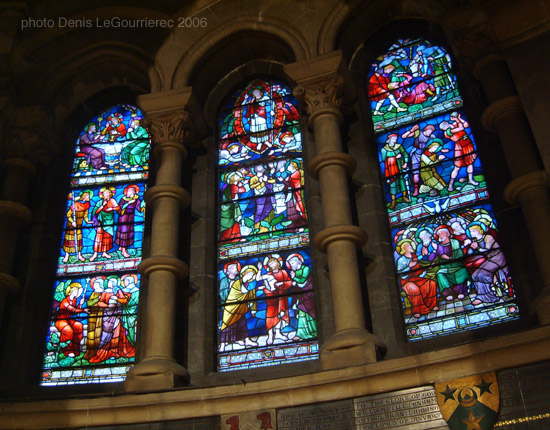 Stain-glass window in St Finbarre's Cathedral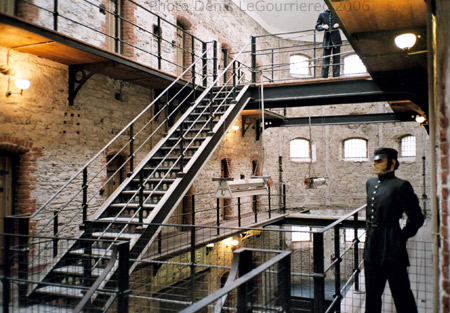 Cork historical jail museum (City Gaol)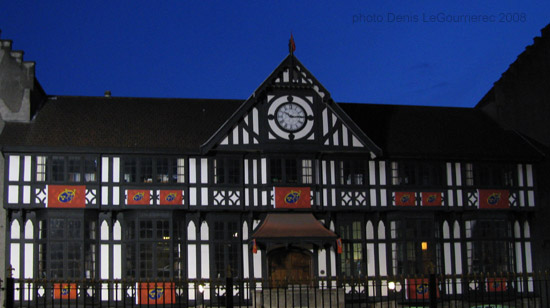 The front of the Beamish factory building (with Munster flags)
(see more night photos)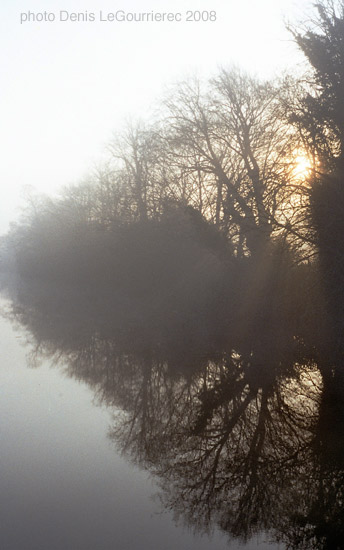 Sunrise over river Lee along the Mardyke walkway