Fotos de Barcelona
Según la leyenda, Amílcar Barca, padre de Aníbal fundado la ciutad. Una otra leyenda atribuye la fundación de la ciudad a Hércules. La ciudad fue fundada en realidad por los romanos durante el reinado de Augusto. La investigación ha demostrado que el nombre de Barcelona viene del antiguo fenicio 'Barkeno' ('Barcino' en latín). Durante la Edad Media, la ciudad era conocida indistintamente como Barchinona, Barcalona, Barchelona y Barchenona.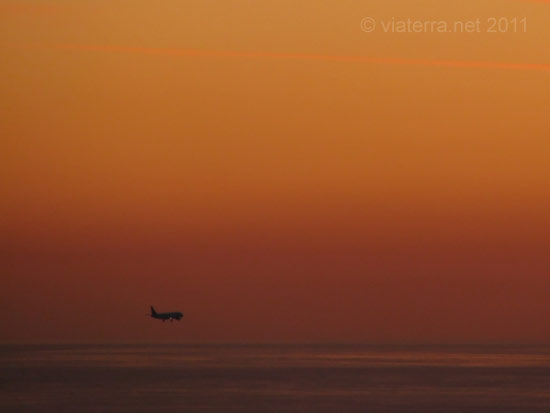 Plane about to land in Barcelona airport in the sunset, seen from Montjuic Citadel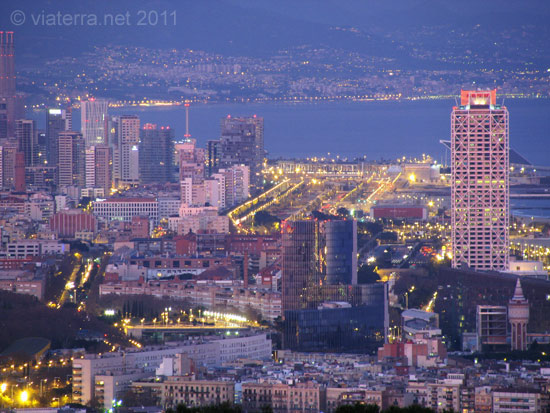 Barcelona city center by night seen from Montjuic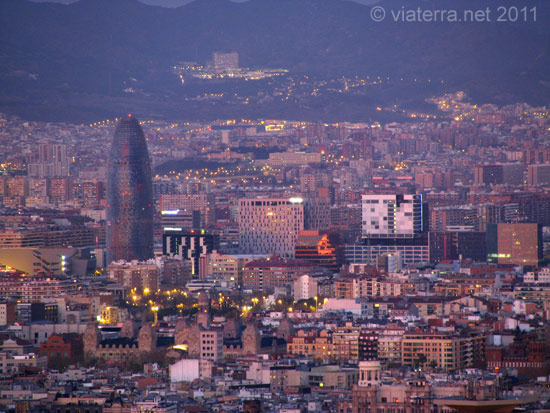 Barcelona Akbar tower by night seen from Montjuic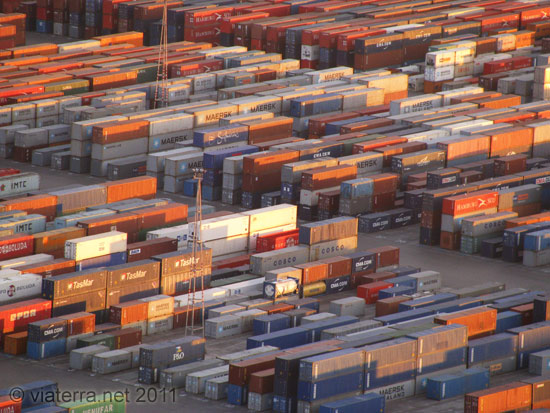 Containers in the commercial harbour, seen from the Montjuic Citadel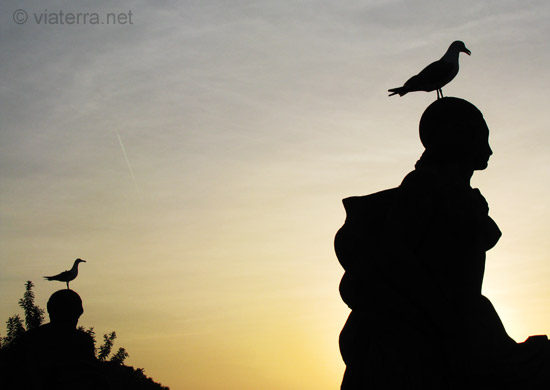 One bird on each statue in the sunset (Montjuic)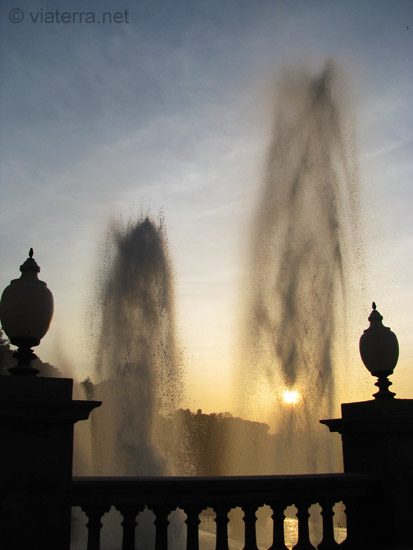 Fountains in the sunset in Montjuic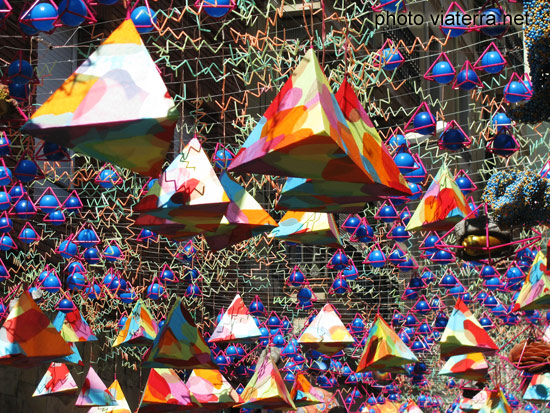 Decorated street ("carrer garnit") during the Fiesta de Gracia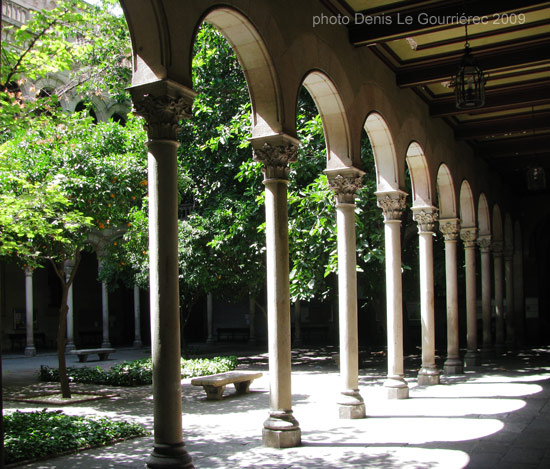 Patio and arches in the Universitad de Barcelona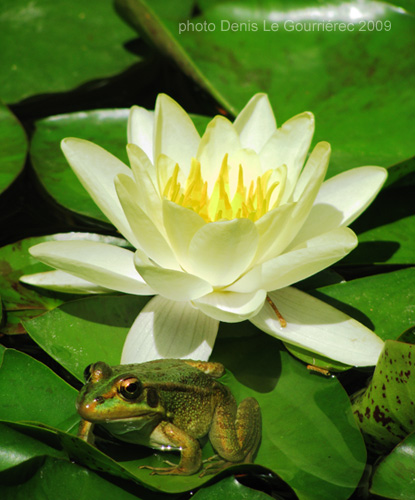 Frog and lilly flower, in the parc of the University of Barcelona
(more animals photos - more flower photos)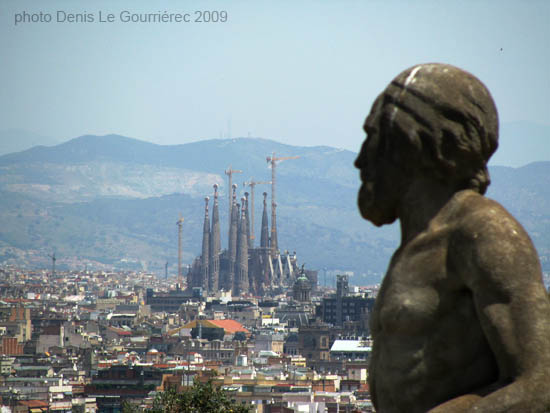 La Sagrada Familia seen from Montjuic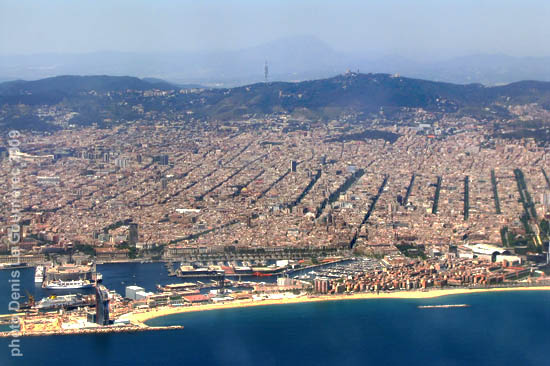 Barcelona from the plane just before landing
Place the mouse over the photo to see where the following places are :
Barcelonetta, Ciutadella, Passeig St Joan, Passeig de Gracia, Tibidabo, Parc Güell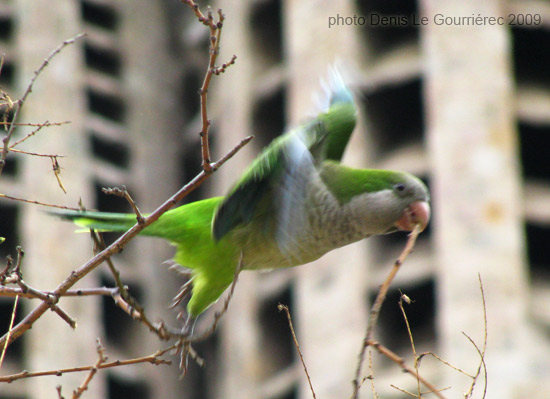 A monk parakeet or quaker parrot near la Sagrada Familia.
The first birds arrived from Latin America as pets in the 1970s.
Owners got tired of their chirping and released them.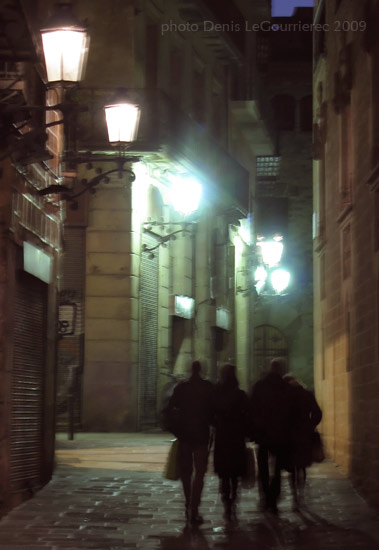 Shoppers walking in a small street of the Barrio Gotico at night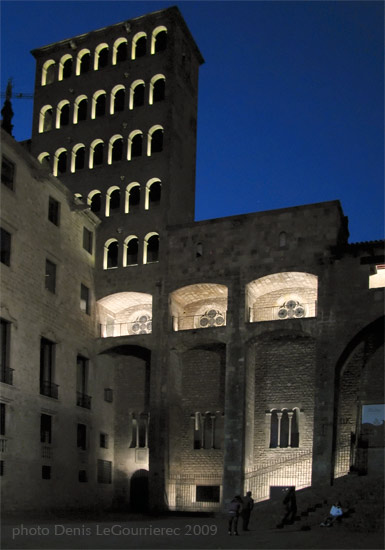 Plaza del Rei at dusk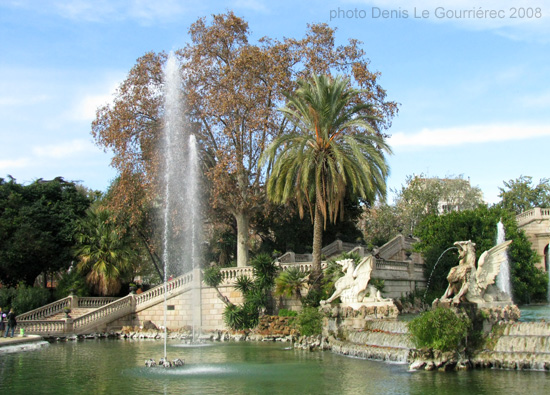 The fountain in Parc de la Ciutadella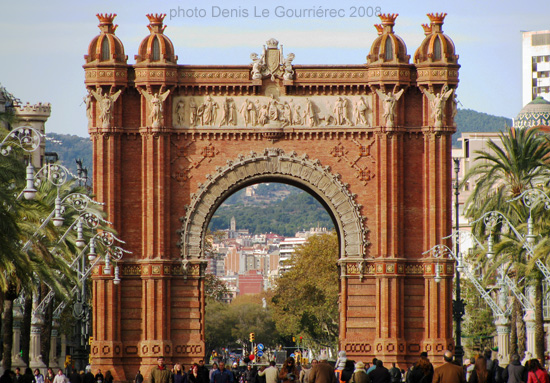 Arc de Triumf
Mammoth in Parc de la Ciutadella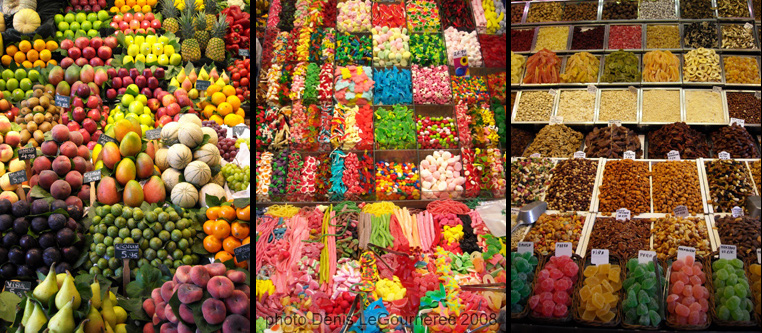 Colours in the market of Barcelona (Mercat de la Boqueria)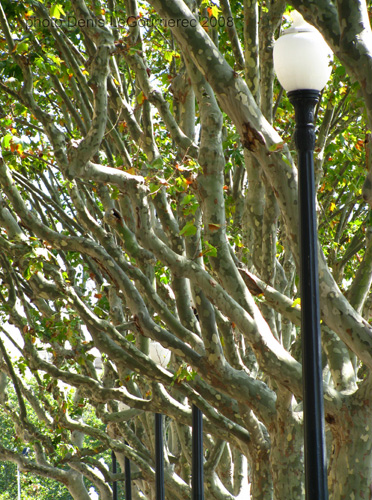 Tree lined alley in Montjuic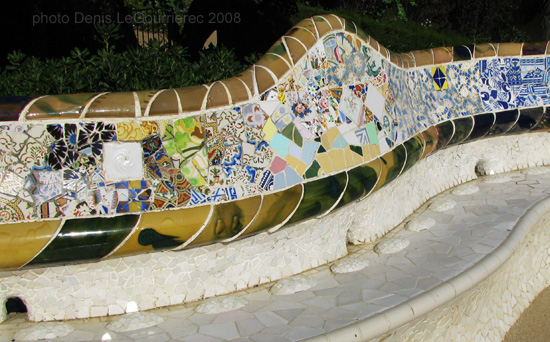 Bench "Gaudi style" in parc Güell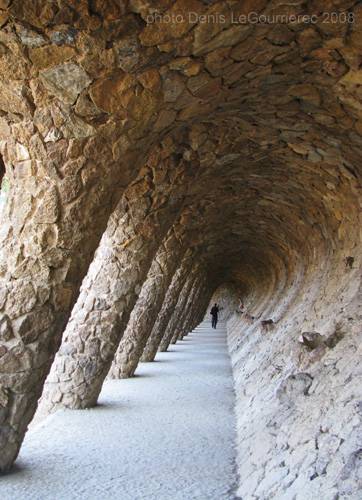 in the parc Güell
Castellers during the Mercé festival

General view of Barcelona from parc Güell (see more panoramas of cities)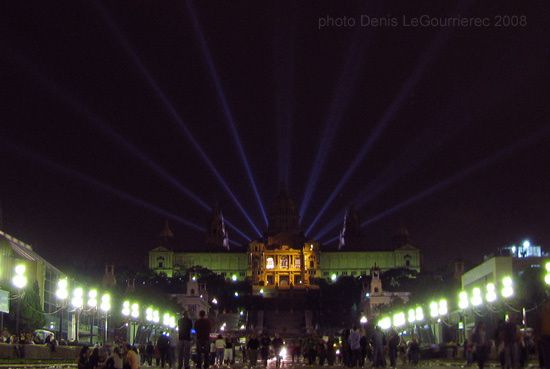 Plaza Espanya at night during the Mercé festival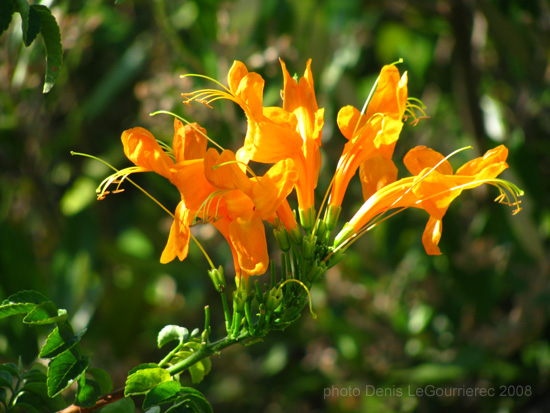 in the botanical garden (Montjuic)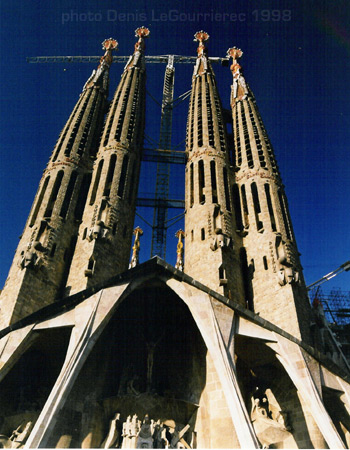 Barcelona : la Sagrada Familia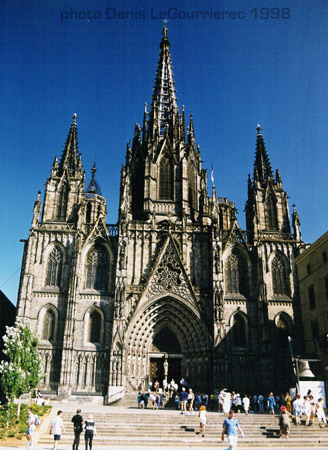 Barcelona : the old Gothic Cathedral