Bilder aus Russland (Reise 2000-2001)
Der Goldene Ring (russisch: Золотое кольцо) ist ein Ring von Städten nordöstlich von Moskau, mit einzigartiger russischer Architektur des 12. und 18. Jahrhundert, darunter Kreml, Klöster, Kathedralen und Kirchen mit den typischen Zwiebeltürmen. Nach dem Besuc h Jaroslaw, Susdal, Wladimir, nahm ich die Transsibirische Bahn (Транссиб in russischer Sprache). Ich stieg aus in Krasnojarsk, Irkutsk und Ulan-Ude, bevor ich fortfahrte nach die Mongolei.
see also more photos from 1999 (Moscow and St Petersburg)
and more photos from 2005 (from Samara to the Black Sea via Moscow)
Moscow : The Red Square - Москва : Красная площадь
(right : St Basil's Cathedral / Sobor Vasilia Blazhennogo
middle, Lenin Mausoleum, left : the Kremlin walls)
(see more photos by night here, cliquez ici pour d'autres photos de nuit)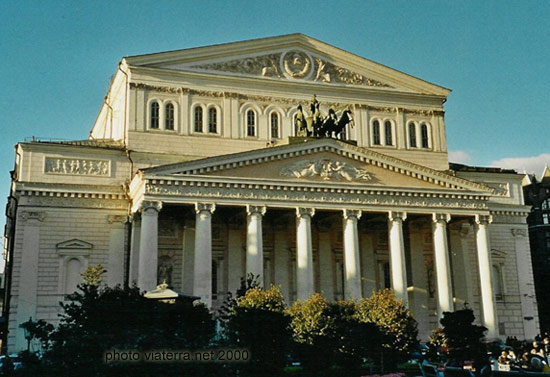 Москва : Большой театр
Moscow : the Bolshoi Theater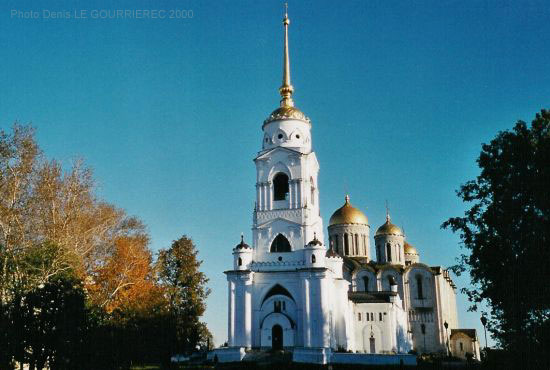 Orthodox Church in Vladimir (Влади́мир),
one of the towns of the "Golden Ring" near Moscow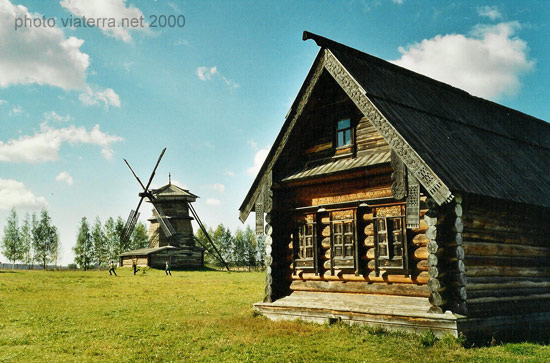 Suzdal (Су́здаль): house and windmill in the open-air ethnographic museum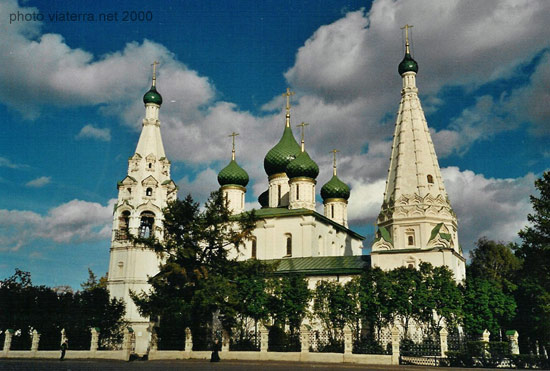 Church in Yaroslav (Яросла́вль)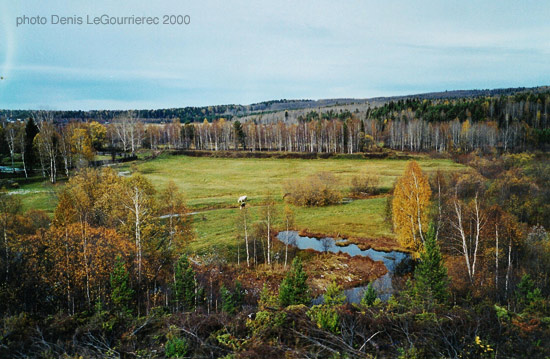 Транс-сибирский поезд
View from the Trans-siberian train, somewhere between Omsk and Krasnoyarsk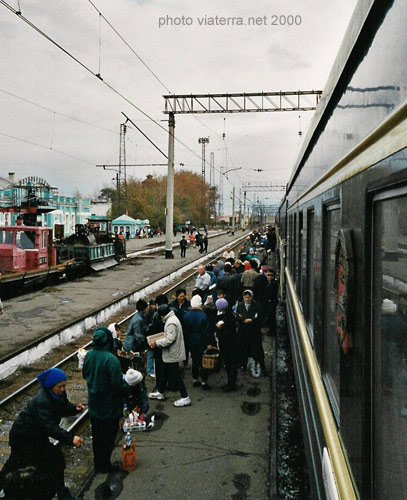 Транс-сибирский поезд
A stop of the trans-siberian train : locals selling food to travellers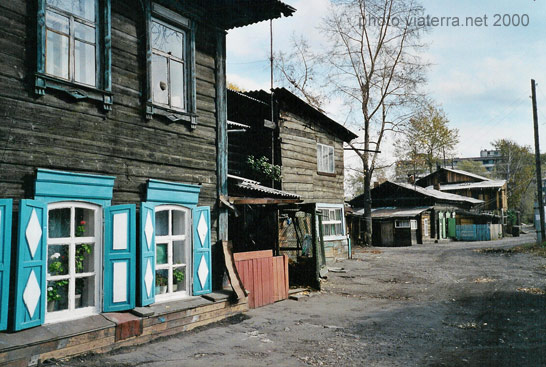 Irkutsk (Иркутск): wooden houses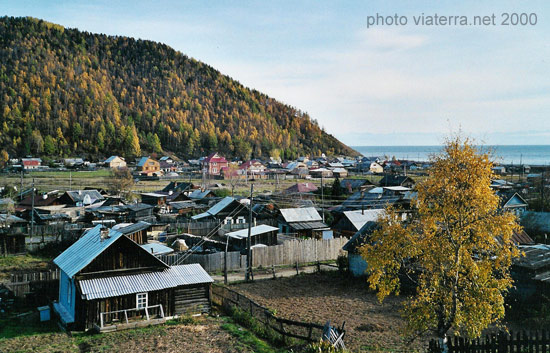 village of Listvyanka (Листвянка) on the shore of Lake Baikal (озеро Байкал)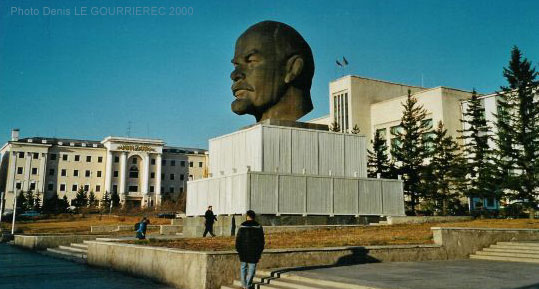 Ulan-Ude, Buryat Rep. (Ула́н-Удэ́, Респу́блика Буря́тия): the biggest figurehead in the world (Lenin)
(more statues of Lenin - статуи Ленина )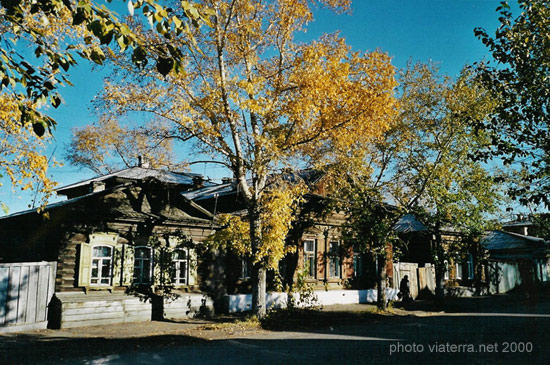 <

Ulan-Ude, Buryat Rep. (Ула́н-Удэ́, Респу́блика Буря́тия): wooden houses along a tree-lined street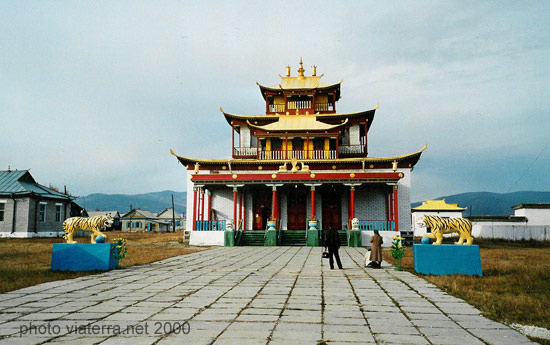 Иволгинский Дацан
Buddhist temple (datsan) near Ivolga
This region of Russia is populated by Buryat people, related to Mongolian people,
and they follow tibetan buddhism. Welcome to Asia !
see also more photos from 1999 (Moscow and St Petersburg)
and more photos from 2005 (from Samara to the Black Sea via Moscow)
---