Fotos de Rusia (viaje 2000-2001)
El Anillo de Oro (en ruso: Золотое кольцо) es un anillo de ciudades al noreste de Moscú, con mucha arquitectura rusa de los siglos 12 al 18, incluyendo kremlins, monasterios, catedrales e iglesias con cúpulas típicas. Después de visitar Yaroslav, Suzdal, Vladimir, tomé el tren trans-siberiano (Транссиб en ruso). Me bajé en Krasnoyarsk, Irkutsk y Ulan Ude, antes de continuar a Mongolia.
see also more photos from 1999 (Moscow and St Petersburg)
and more photos from 2005 (from Samara to the Black Sea via Moscow)
Moscow : The Red Square - Москва : Красная площадь
(right : St Basil's Cathedral / Sobor Vasilia Blazhennogo
middle, Lenin Mausoleum, left : the Kremlin walls)
(see more photos by night here, cliquez ici pour d'autres photos de nuit)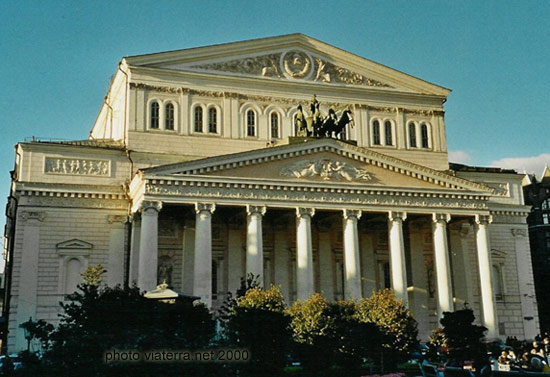 Москва : Большой театр
Moscow : the Bolshoi Theater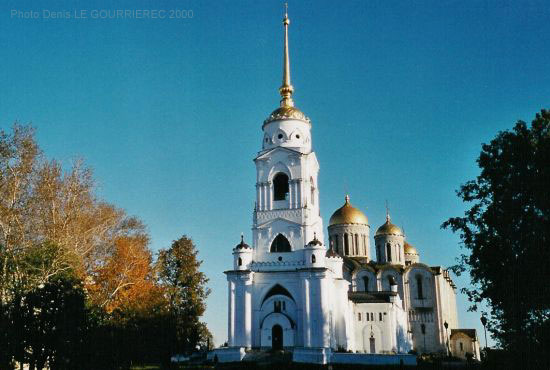 Orthodox Church in Vladimir (Влади́мир),
one of the towns of the "Golden Ring" near Moscow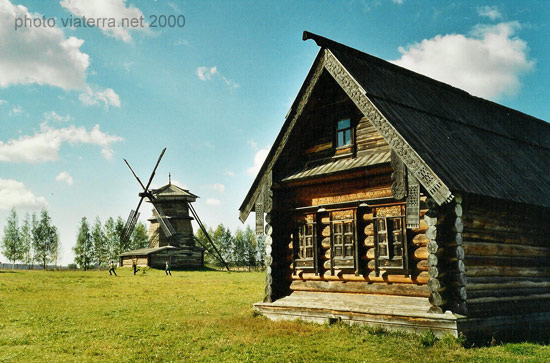 Suzdal (Су́здаль): house and windmill in the open-air ethnographic museum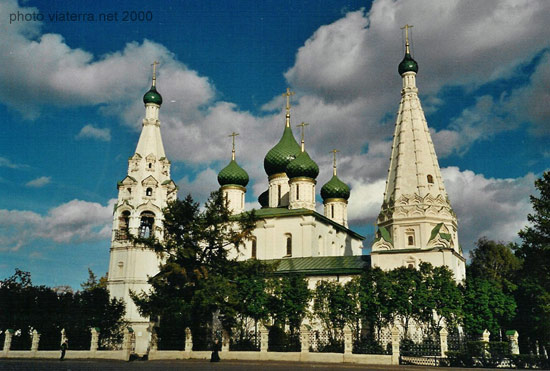 Church in Yaroslav (Яросла́вль)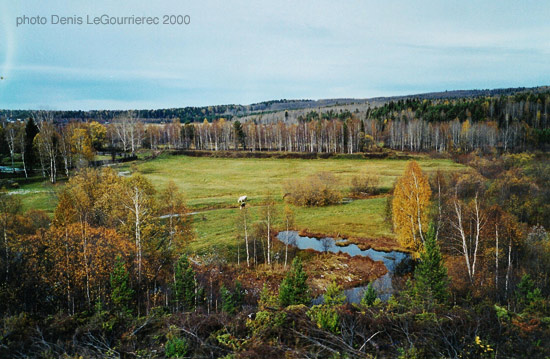 Транс-сибирский поезд
View from the Trans-siberian train, somewhere between Omsk and Krasnoyarsk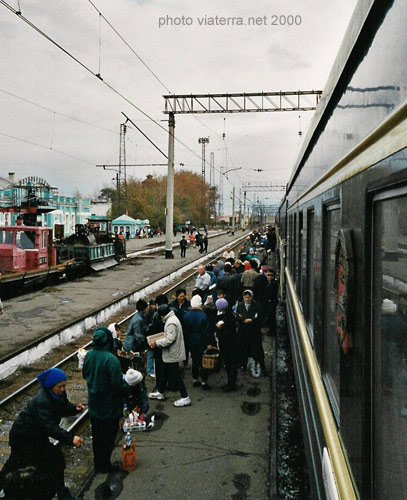 Транс-сибирский поезд
A stop of the trans-siberian train : locals selling food to travellers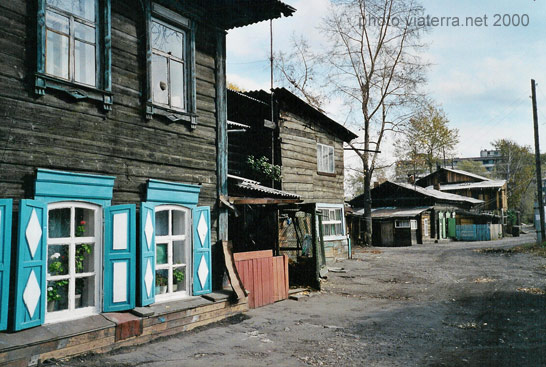 Irkutsk (Иркутск): wooden houses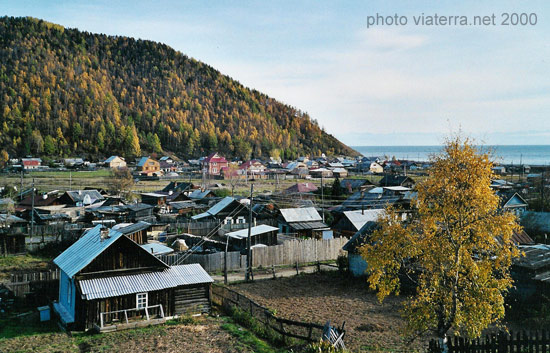 village of Listvyanka (Листвянка) on the shore of Lake Baikal (озеро Байкал)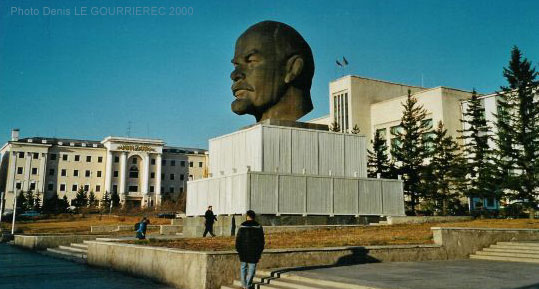 Ulan-Ude, Buryat Rep. (Ула́н-Удэ́, Респу́блика Буря́тия): the biggest figurehead in the world (Lenin)
(more statues of Lenin - статуи Ленина )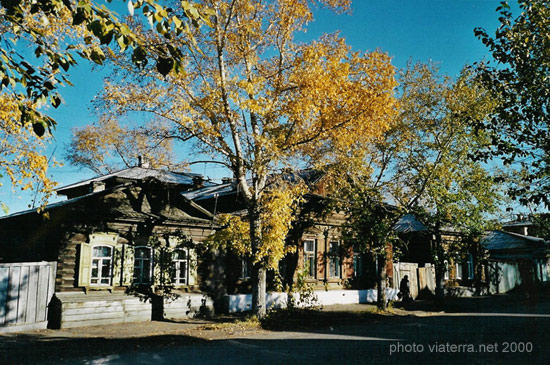 <

Ulan-Ude, Buryat Rep. (Ула́н-Удэ́, Респу́блика Буря́тия): wooden houses along a tree-lined street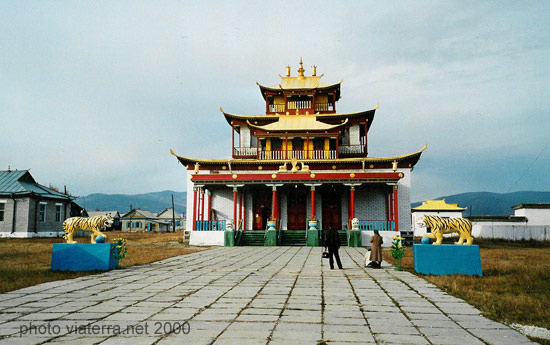 Иволгинский Дацан
Buddhist temple (datsan) near Ivolga
This region of Russia is populated by Buryat people, related to Mongolian people,
and they follow tibetan buddhism. Welcome to Asia !
see also more photos from 1999 (Moscow and St Petersburg)
and more photos from 2005 (from Samara to the Black Sea via Moscow)
---