Photos from Brittany : Monts d'Arrée
The Monts d'Arrée are an ancient mountain range in Britain. The peaks offer, despite their low altitude, a real mountain scenery of rocky outcrops, vast moors and bogs. Not far from this wild landscape is the forest of Le Huelgoat and an amazing stone chaos: a granite outcrop that erosion has been revealed to us. This environment of rocks, moors, woods and rivers is the origin of many Breton legends.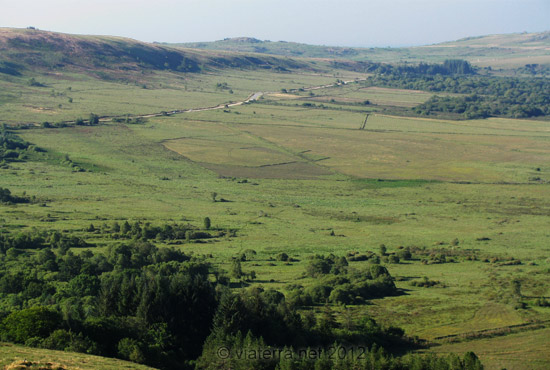 Paysage des Monts d'Arrée vu de St Michel de Brasparts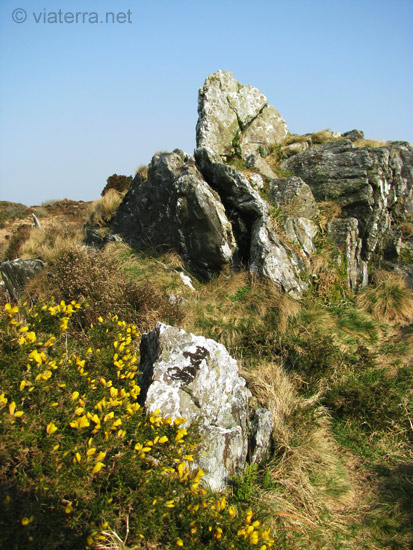 Paysage au Roc Trévezel dans les Monts d'Arrée. L'écrivain breton Anatole Le Braz a écrit :
"Ces montagnes qui n'en sont plus se souviennent de l'avoir été "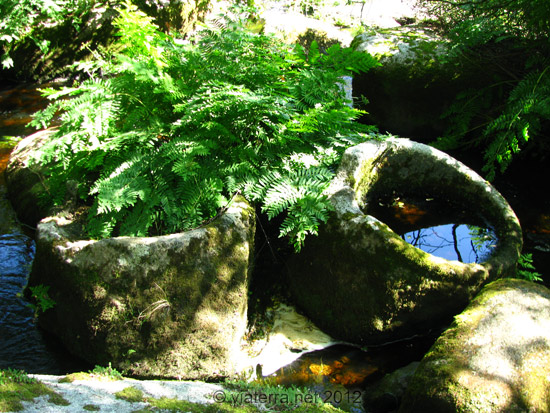 Chaos de Mardoul, sur la rivière Ellez, en Loqueffret
Ces mystérieux bassins creusés dans le granit seraient liés à une religion pré-chrétienne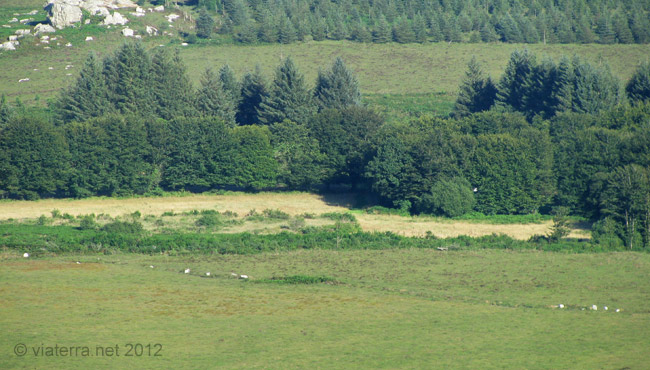 L'alignement de menhirs de Eured Ven ("noces de pierre") vu de St Michel de Brasparts. La légende raconte qu'une noce paysanne avait refusé de laisser le passage au recteur de Brasparts qui allait porter l'extrême-onction à l'un de ses paroissiens mourant. Par punition, à la dernière note de la dernière danse, les noceurs furent changés en pierres.

Panorama de la chapelle de Saint Michel de Brasparts, située sur le mont du même nom à 381m d'altitude
au loin le Réservoir St Michel et Brennilis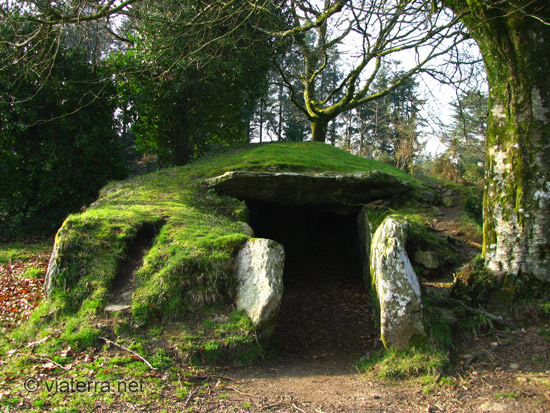 Dolmen de Ti Ar Boudiged (la maison des fées ou des nains, selon les source) à Brennilis. Sépulture-tumulus, longue de de 14 mètres et couverte de trois dalles dont l'une pèse plus de 35 tonnes. Selon une légende habitent ici des nains qui sont en lutte permanente avec les géants d'une autre allée couverte à Commana.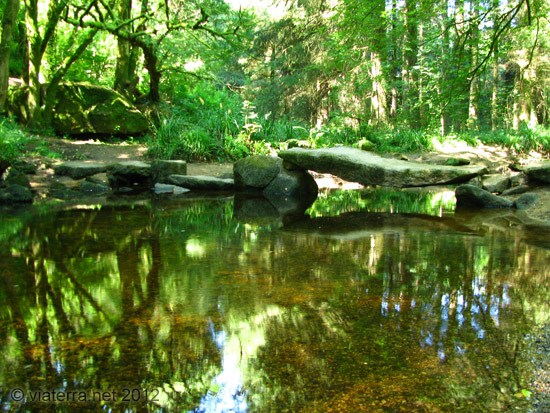 Le Pont Rouge (chaos de pierre du Huelgoat) enjambe la rivière d'Argent au bout de l'Allée Violette. Ce nom vient du breton "pont ruz". Ruz ici veut dire tertre ou colline et non pas rouge.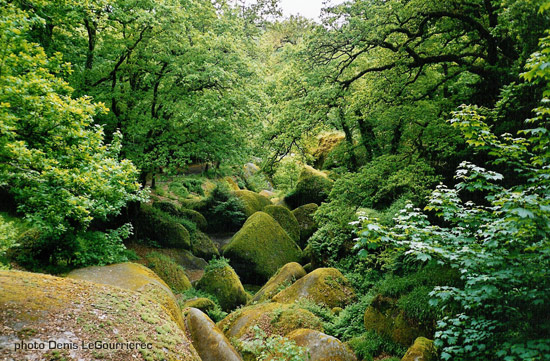 Chaos de pierre au Huelgoat
Rocher dit "le champignon" (chaos de pierre du Huelgoat)